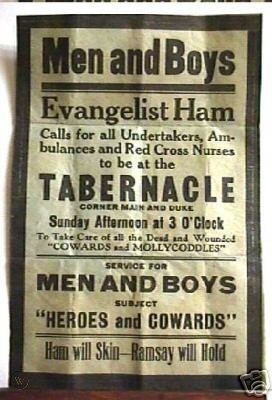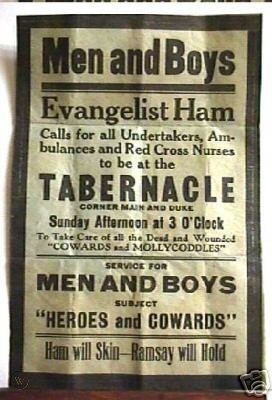 What is happening in Evangelical land?
The Eric Metaxas Show will be broadcast on Mike Lindell's website:
Trump-loving court evangelical Jack Graham is now saying that he is choosing "not to the play the game" of "tribal politics":
Evangelicals and Islam in the wake of 9-11-2001.
Russell Moore says goodbye to Robert E. Lee.
What happened when a Colorado Christian school prioritized parent discretion over county protocols on masks and social distancing?
Complementarianism:
Southern Baptists hire a firm to investigate sexual abuse.
Shane Claiborne on Donald Trump's defense of Robert E. Lee:
A court evangelical is mad at Mike Pence:
A North Texas church is helping to settle Afghan refugees.
Or how about this: "What to a slave is the 4th of July?" Let the reader understand:
This evangelical is not leaving the movement.
National Institutes of Health director Francis Collins is frustrated with his fellow evangelicals who will not take the vaccine.
Blast from the past:
"In Christ Alone" turns 20
A Southern Baptist tries to sound impressive by using phrases like "psychologically hostage to the outrage paradigm of progressivism" or "partisan chicanery cloaked as prophetic indignation." He then compares people who criticize a corrupt President of the United States with some stupid person who threw an egg at a right-wing radio host running for governor of California.
Is the Holy Spirit real?
Is the church supposed to be "winning? I don't remember reading about the early church using that word:
William Wolfe of the Liberty University Standing for Freedom Center on Joe Biden's announcement that federal employees must get vaccinated: "This mandate is unethical for a variety of reasons, but primarily because it tramples over the fundamental principle of bodily autonomy and individual agency when it comes to personal health care choices." Did Wolfe steal the second half of this sentence from the Planned Parenthood website?
Charlie Kirk is going on an "Exposing Critical Race Theory" tour:
Samuel Rodriguez is in the Larry Elder camp:
Evangelical churches are helping people get vaccinated
Moore and Moore (and more here):
It must have something to do with the Biden administration :-):
Churches and the California gubernatorial recall. It's not just Jack Hibbs.
Tony Perkins of the Family Research Council is not happy about Biden's vaccine mandate. For Perkins it's all about rights, rights, and rights. I continue to be amazed how Perkins can invoke human dignity in the passage below. It seems to me Biden's decision is placing human life over rights. I am even more amazed at the way the Christian Right is defending the right of families "to make health decisions." As I said above, this all sounds like something from a Planned Parenthood website. Here is what Perkins recently wrote on his Facebook page:
President, or more appropriately, Comrade Biden's vaccine mandate affecting millions of Americans is an unprecedented and unacceptable abuse of power. If allowed to stand, this will have far-reaching consequences for civil liberties, conscience rights, religious freedom, human dignity, and the ability of families to make health decisions.
President Biden is telling Americans that you will be vaccinated or be placed on a special watch list and possibly lose your job. For a president who pledged to bring unity to the country, this dictate will bring more significant division and further erode trust between Americans and their government. His heavy-handed approach will turn people against the very vaccine he is trying to promote. I'm not anti-vaccine; in fact, I encourage those in high-risk categories to get the vaccine. Decisions of vaccination should be made based on science and not politics. The Biden administration's failure to include natural immunity, health status, and religious objections in their immunization campaign raises numerous efficacy and ethical questions. Until those questions and issues are resolved, Americans have a right and a responsibility to resist this unconstitutional and unethical mandate.
Consider that on the same day the Biden administration sued the state of Texas, arguing that a woman should be able to have the choice to kill her unborn child, and then two hours later announced Americans can't have a choice as to whether to take a vaccine. It is clear the Biden administration is guided not by the science, but by the politics of the Left.
This idea that the government feels entitled to dictate what's best for us ought to sound all kinds of alarm bells. Americans must decide if they want to accept this form of soft despotism. Will we live in freedom? Or will we live in fear?
At the end of the day, this is all going to come down to an election, because as long as we have the current regime in place, we're going to continue to get this type of authoritarian, over-reaching government, and we must resist it.
Would you support a president who has no executive experience and is immoral?"
James Dobson is still upset about Afghanistan. Here is his recent comment on Facebook (read the entire statement here):
Dear Friends, I must share with you what is gnawing at my spirit today. It is obvious that the mainstream media has decided to "move on" from the tragedy of Afghanistan. They apparently believe it undermines their narrative of what happened and why. Thus, it is likely that there will be no accountability for the mistakes that resulted in the needless deaths of 13 U.S. service members and more than 180 desperate Afghans who perished on a street in Kabul. Watching the news coverage of this carnage was gut-wrenching for viewers. Nevertheless, liberal reporters are ignoring the past and changing the subject. Most politicians obviously agree.
Carl Trueman on Ed Litton's plagiarism scandal:
Albert Mohler opposes vaccine mandates:
And the Mohlerites line-up behind him:
Jim Wallis calls out the unvaccinated: