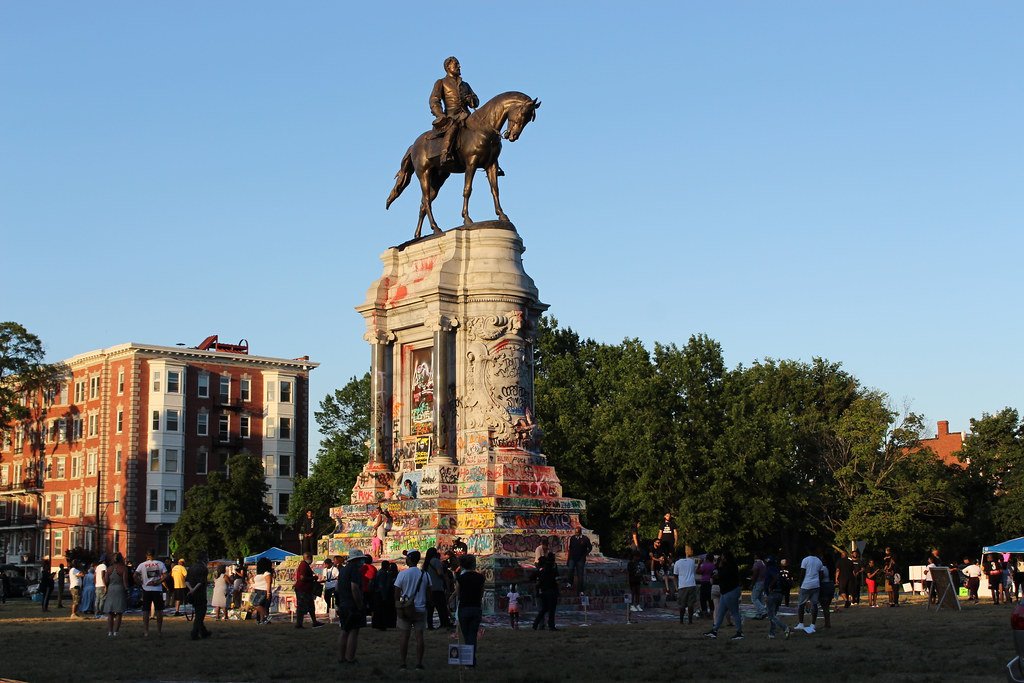 The 1887 time capsule was supposed to be buried under the recently removed Richmond, Virginia Lee monument.
Here is Gregory Schneider at The Washington Post:
Robert E. Lee lost his lofty perch — but he's trying to hold on to his secrets.
Workers were stumped Thursday in their quest to find a time capsule supposedly planted at the base of the former Lee statue on this city's Monument Avenue.
The bronze equestrian figure of Lee, the Confederacy's most revered general, came down Wednesday and was hauled away in two pieces on a truck.
The 40-foot stone plinth remains in place, covered with colorful graffiti from last summer's racial and social justice protests. And somewhere under that edifice — according to historical records — lies a time capsule.
Teams of stone specialists, art restorers, archaeologists and state officials began working around 7 a.m. Thursday to locate the relic, but by the time work ended about 12 hours later, they had had no luck.
Read the rest here. A similar Lee time capsule was found earlier this year in Raleigh, North Carolina.