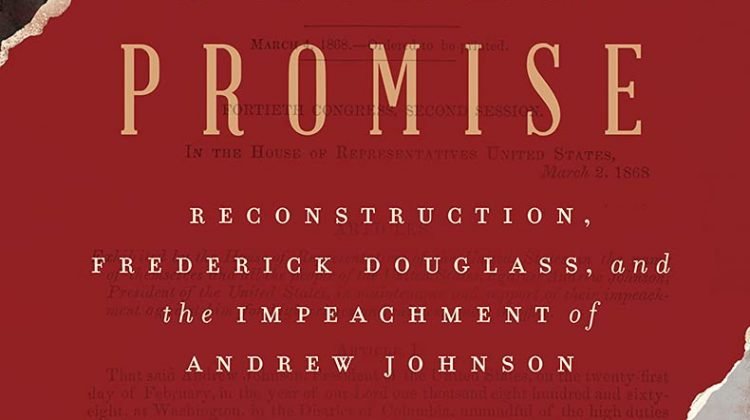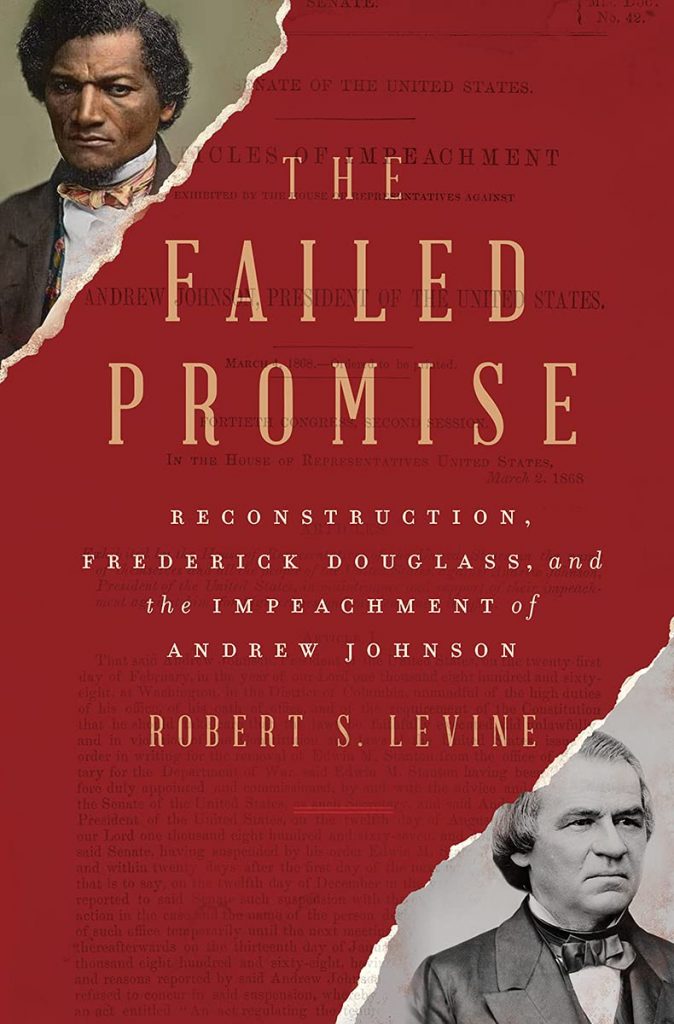 Robert S. Levine is Distinguished Professor of English at the University of Maryland. This interview is based on his new book, The Failed Promise: Reconstruction, Frederick Douglass, and the Impeachment of Andrew Johnson (W. W. Norton & Company, 2021).
JF: What led you to write The Failed Promise?
RL: I've had a long fascination with Frederick Douglass, and I noticed that historians were mostly unaware of his ongoing conflicts and interactions with Andrew Johnson during the 1865-1868 period (the years of Johnson's presidency). I wanted to bring an African American perspective to the events leading up to the impeachment, and to the impeachment itself. Prior accounts have focused on the role played by the Radical Republicans; I focus on Douglass and other Black activists. That focus provides a very different perspective on what was at stake in the early years of Reconstruction. Douglass and other Black activists were fighting for the full rights of citizenship and were challenging racism in all sections of the country.
JF: In 2 sentences, what is the argument of The Failed Promise?
RL: I argue that the story I tell about Douglass and Johnson provides a new perspective on the promise and failure of Reconstruction. The related argument is that the African Americans who are often on the sidelines (or simply make cameo appearances) in traditional accounts of Reconstruction were in fact major agents of historical change.
JF: Why do we need to read The Failed Promise?
RL: My book, as I say, provides a new perspective on Reconstruction. We see that Johnson was not the only white racist in America. The book is also relevant to our own time, especially given recent assaults on voting rights. Based on the evidence I present in the book, I can say that if Douglass were alive today, he'd be on the frontlines of the movement to preserve easy access to voting for all.
JF: Why and when did you become an American historian?
RL: I'm actually a literary historian, a professor in an English Department who got a PhD in English and American Literature because I wanted to research and teach Herman Melville. But by the 1990s I had become additionally fascinated with African American literature, especially with the writings of Frederick Douglass. You can't do African American literary history without becoming a historian of slavery and race.
JF: What is your next project?
RL: I also enjoy editing, and I'm currently working on two editions: The Norton Anthology of American Literature, 10th edition, and a collection of essays on Albion Tourgée, America's great writer of Reconstruction. Both books will be published next year. I am interested in Reconstruction in Florida, but that book project remains at a very early stage and I don't want to jinx myself by saying more.
JF: Thanks, Robert!