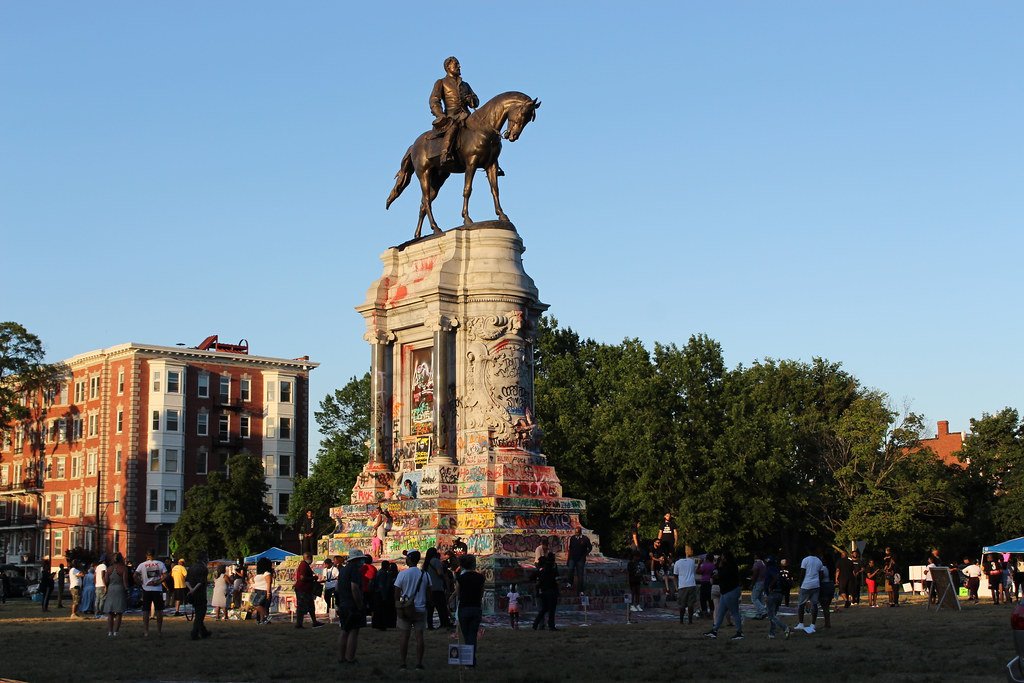 Here is the Associated Press:
A towering statue of Confederate Gen. Robert E. Lee in Richmond, Virginia, will be taken down on Wednesday as a symbol of racial injustice, more than 130 years after it was erected in tribute to the South's Civil War leader.
While many other Confederate symbols across the South have been removed without public announcements beforehand to avoid unruly crowds, Gov. Ralph Northam's office is expecting a multitude and plans to livestream the event on social media.
"Virginia's largest monument to the Confederate insurrection will come down this week," Northam said in news release on Monday. "This is an important step in showing who we are and what we value as a commonwealth."
The imposing, 21-foot (6.4-meter) tall bronze likeness of Lee on a horse sits atop a granite pedestal nearly twice that high in the grassy center of a traffic circle on Richmond's famed Monument Avenue.
Read the rest here.