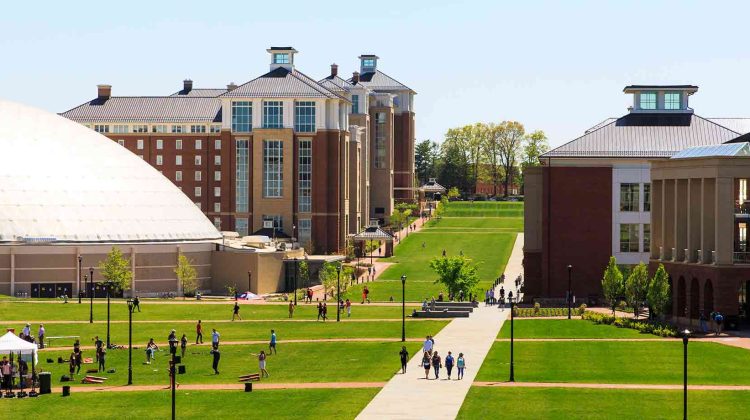 Last night we posted about the rise in COVID-19 cases at Liberty University and Cedarville University.
Here is how students and other community members are responding to Liberty University's "temporary period of mitigation." Nearly 500 students and employees are in quarantine.
Hailey Wilkinson (Senior) "Nobody really wears a mask. Social distancing hasn't been enforced whatsoever. Classrooms are at full capacity….It's really disheartening especially as a Christian university we're called to love our neighbors and be there and support them and do the right thing and I really feel like that hasn't necessarily been done completely."
Kendall Covington (Senior): "I'm upset. I mean, of course, I'm glad the steps are being taken to protect the students' welfare; but to be honest, this is slapstick measure."
Nathan Grimes (Junior): "If we had just taken some really simple steps, we could've avoided this whole issue. Everyone at Liberty is here because they want a real, in-person college experience; and when that's taken away from you, it kind of feels like you're wasting you're money."
Landon Nesbitt (Freshman): "That was the main reason that I came to Liberty, the fact that it was open, in-person learning, no masks were mandated, and the vaccine wasn't required….Even though COVID is still going on, it's still a thing, it's very real; each student, individually, knew the risks when they chose Liberty….If a peaceful protest is what it takes, then that's what we're going to do."
Nesbitt started a petition called "End the Liberty University Lockdown." As of it last night at 10:00pm it had 956 signatures. The petition reads:
We, Liberty students, feel that the university should deliver on its promises: In Person Learning. For many students the nature of freedoms that Liberty university encompasses (no masks required, in person lectures and teaching), is the very reason  this university was chosen for higher education. This lockdown was unexpected and unwanted by the vast majority of the students here on campus. Therefore we the students request the ending of this lockdown.  
Abby Andrews: "This school made promises to stay open and stand firm on their convictions. You can be safe and not be in quarantine. I'm not paying thousands of dollars to be quarantined in my dorm with take out meals and online classes. If you are sick stay home and get better, if you are healthy and have no symptoms, then you can go to class and be out. The whole school shouldn't have to be shutdown if majority is not sick, makes no sense."
Mary Lake: "Liberty required no restrictions"
A former Liberty professor: