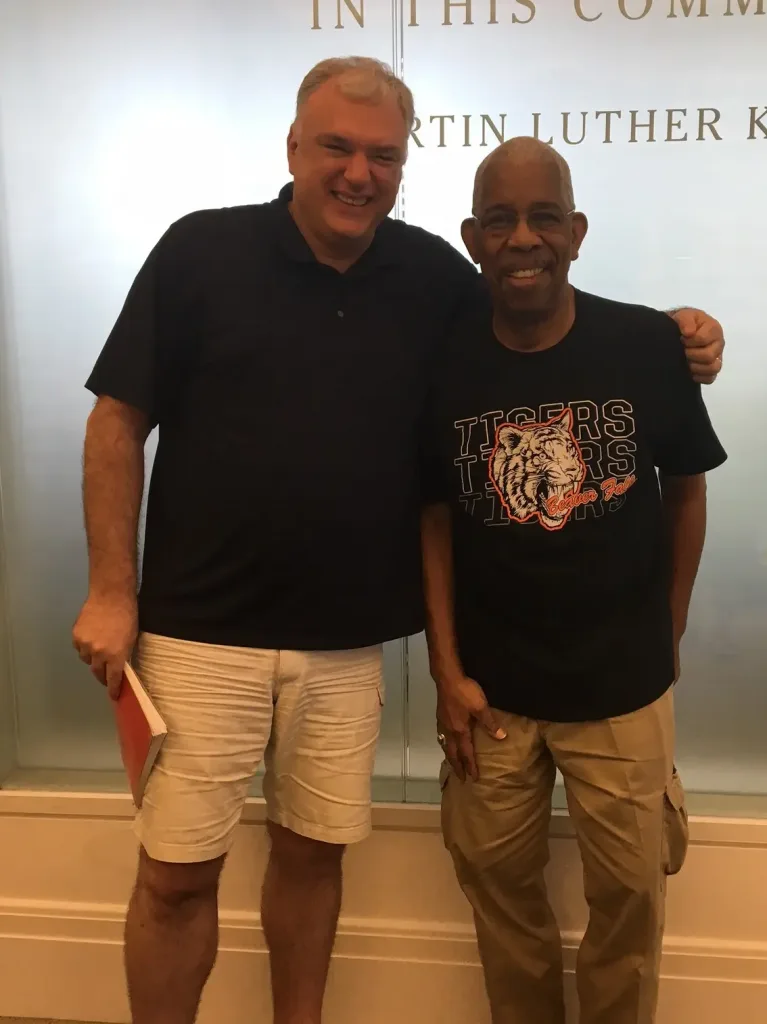 Today I learned from my friend and colleague Todd Allen that yet another veteran of the civil rights movement has passed away. Here is the Associated Press:
Ernest "Rip" Patton, a member of the Nashville Freedom Riders and civil rights leader, has died, the Freedom Rides Museum announced. He was 81.
Patton participated in the downtown Nashville civil rights sit-ins in 1960, a movement that eventually led to the desegregation of the city's lunch counters and other public spaces. 
A year later, he was among the first wave of Freedom Riders to arrive in Jackson, Miss., on a Greyhound bus intent on forcing the desegregation of interstate transportation facilities, said Dorothy Walker, director of the Montgomery, Ala.-based museum.
Read the rest here.
I met Rip Patton very briefly in June 2017 while traveling through Nashville on Todd Allen's civil rights bus tour. My encounter with this humble and courageous freedom rider prompted me to write about him in the final chapter of Believe Me: The Evangelical Road to Donald Trump:
Can evangelicals recover a confidence in God's power–not just in his wrath against their enemies but in his ability to work out his purposes for good? Can they recover hope? The historian Christopher Lasch once wrote this: "Hope does not demand a belief in progress. It demands a belief in justice: a conviction that the wicked will suffer, that wrongs will be made right, that the underlying order of things is not flouted with impunity. Hope implies a deep-seated trust in life that appears absurd to those who lack it." I saw this kind of hope in every place we visited on our trip. It was not mere optimism that things would get better if only we could elect the right candidates. Rather, it was a view of the world, together with an understanding of the world to come, forged amid suffering and pain. Not everyone would make it to the mountaintop on this side of eternity, but God's purposes would be worked out, and eventually they would be able to understand those purposes–of not in this life, surely in the world to come. The people in the movement understood that laws, social programs, even local and voluntary action, would only get them so far. Something deeper was needed. There was something kingdom-oriented going on in these Southern cities. I thought of the words of the Lord's Prayer: 'They Kingdom come, they will be done, on earth as it is in heaven." I saw this kind of hope in the eyes of Rip Patton as he sat with us in the Nashville Public Library and explained why (and how) he had such a "good time" singing while incarcerated with other freedom riders in Parchman Prison in Jackson, Mississippi….
Today Rip is singing with the angels. RIP.