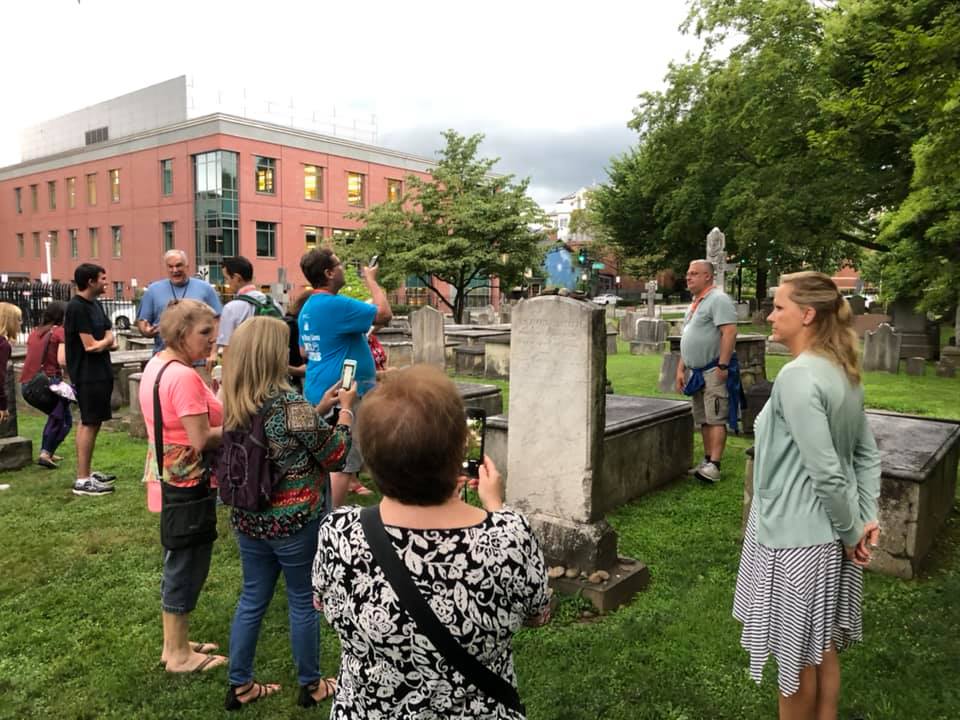 Gwen Fries of the Adams Papers at the Massachusetts Historical Society has a nice post on March 19, 1805 between John Quincy and Louisa Catherine Adams's encounter with Aaron Burr a ship sailing from Baltimore to Philadelphia. Here is a taste:
On 19 March, John Quincy and Louisa Catherine boarded a ship in Baltimore, sweating in the unseasonably warm weather, two sick and fitful toddlers in their arms, ready to get the trip over with and reach their next destination of Philadelphia. (When they later arrived in Philadelphia, the Adamses' old friend Dr. Benjamin Rush diagnosed the boys with chicken pox and whooping cough.) An overwhelmed Louisa Catherine recorded in her diary that "the Children were both quite unwell and of course very troublesome It was the first time that I had the entire charge of them."
One can imagine the sinking of already low spirits when the Adamses got on board and were greeted by Aaron Burr. Having been much affected by Hamilton's demise, Louisa confided to her diary that she "felt a sort of loathing for this Col Burr."
Within a few hours, Louisa—and everyone else on board—had fallen under [Burr's] spell. "He appeared to fascinate every one in the Boat down to the lowest Sailor and knew every bodies history by the time we left— He was politely attentive to me . . . At Table he assisted me to help the Children with so much ease and good nature that I was perfectly confounded."
When relaying the event to his brother, John Quincy wrote, "Whether the original seducer of mankind, has embodied himself in the person of the little ex-vice, I am not competent to pronounce— This I will say; that I defy Man, Woman or Child, so to withstand the powers of his fascination, as to part from him after such a transitory association, without feelings of good-will towards him."
Read the entire post here.