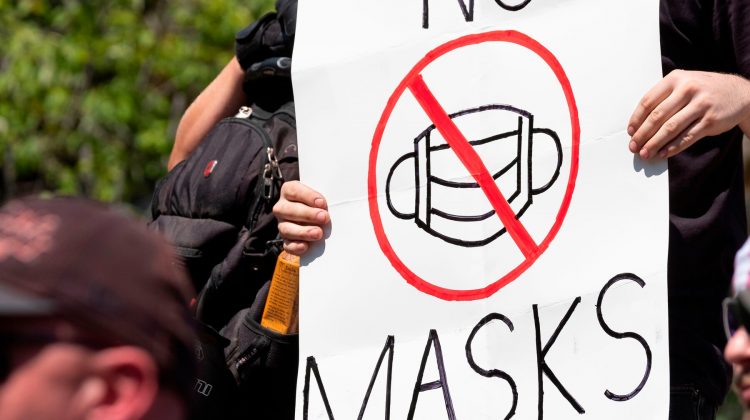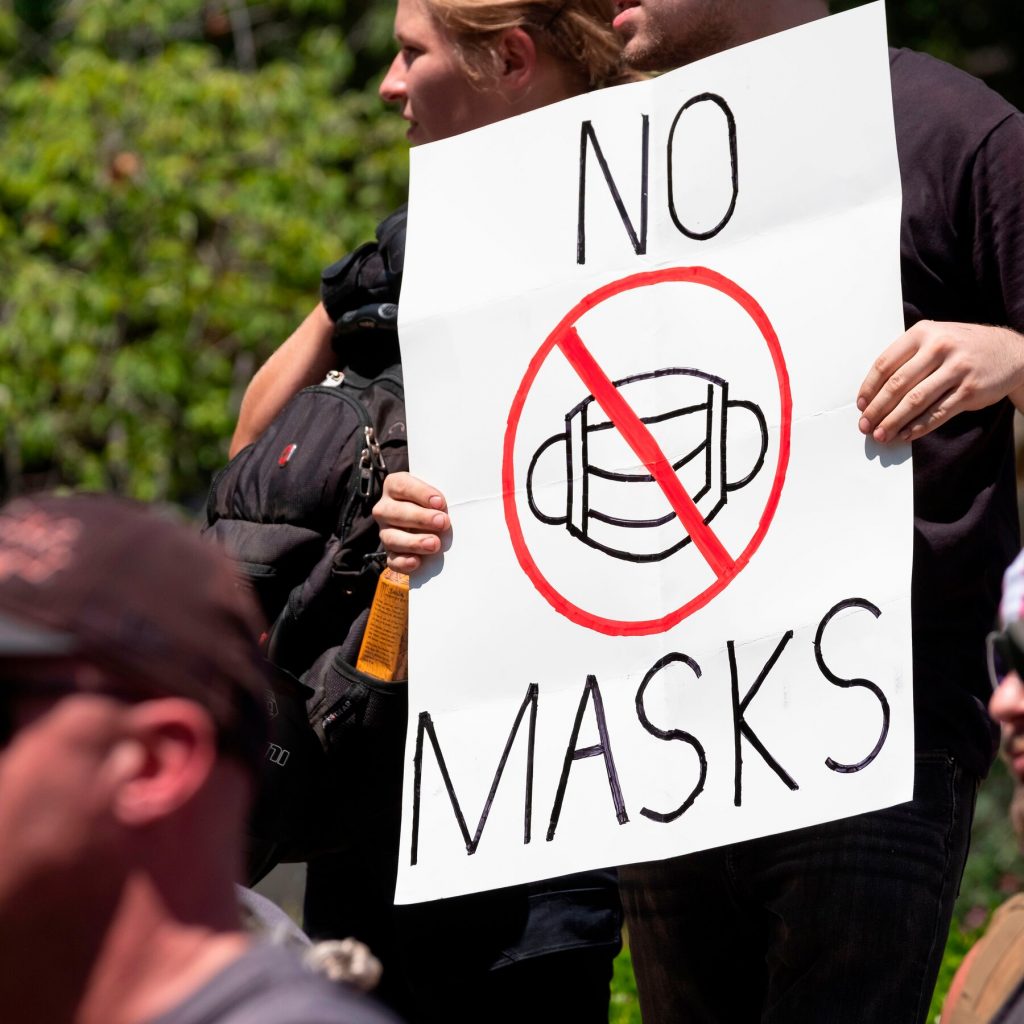 What is happening to America? The Donald Trump presidency is primarily responsible this mess. He lifted the veil of civility and empowered the kind of people you see and hear about in the video I posted below. If the republic is going to get through this, individualism and talk of "rights" must give way for the moment to the pursuit of the common good.

I am reminded of Tocqueville's words in Book III, Chapter II of Democracy in America:
Individualism is a novel expression, to which a novel idea has given birth. Our fathers were only acquainted with egotism (selfishness). Selfishness is a passionate and exaggerated love of self, which leads a man to connect everything with himself, and to prefer himself to everything in the world. Individualism is a mature and calm feeling, which disposes each member of the community to sever himself from the mass of his fellows, and to draw apart with his family and his friends; so that, after he has thus formed a little circle of his own, he willingly leaves society at large to itself. Selfishness originates in blind instinct: individualism proceeds from erroneous judgment more than from depraved feelings; it originates as much in deficiencies of mind as in perversity of heart. Selfishness blights the germ of all virtue: individualism, at first, only saps the virtues of public life; but, in the long run, it attacks and destroys all others, and is at length absorbed in downright selfishness. Selfishness is a vice as old as the world, which does not belong to one form of society more than to another: individualism is of democratic origin, and it threatens to spread in the same ratio as equality of condition.
Tocqueville makes a subtle distinction between "selfishness" and "individualism," but it seems like both are at work in our current moment.