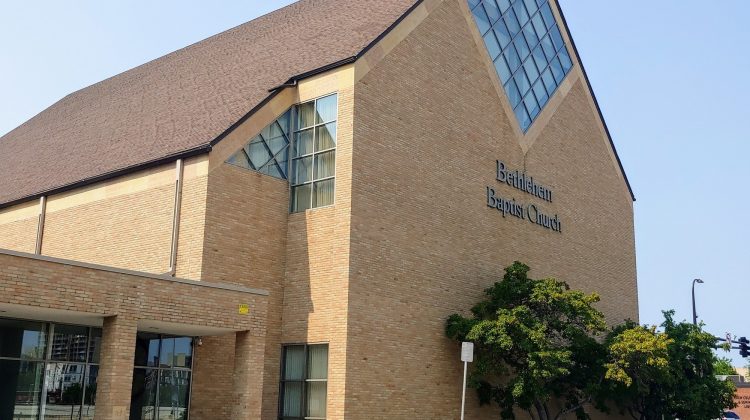 Trump. Race. COVID. #MeToo. Evangelical congregations will never be the same again. There is no back to "normal." Reform is needed.
Thanks to the reporting of Kate Shellnut at Christianity Today, we now know a lot more about what is happening at Bethlehem Baptist Church in Minneapolis. Here is a taste of her piece:
Several current leaders at Bethlehem as well as BCS's new president, Joe Rigney, pointed to a similar taxonomy laid out by The Gospel Coalition's Kevin DeYoung.
"Part of what's happened, in the last five years plus especially, is emerging fault lines among people with sensibly shared theological commitments," Rigney said in an interview with CT. At the same time, "There's been an escalation of language and inflation of language such that when a certain issue rises to where it becomes the litmus test, where it becomes, 'You're either with us or against us'—as opposed to simply a different instinct or tendency within a same shared theological commitment—that's when there's real problems, and it's hard to work together."
Rigney has become known for raising concerns about the "sin of empathy," a topic he's written about on Desiring God and discussed in a video series hosted by Doug Wilson. His worries center on what he sees as contemporary expectations that people join others who are hurting in their pain. Such sensitivities, he fears, can threaten Christians' relationship with the truth.
"God commands us to be compassionate. He commands us to show sympathy, but people demand empathy, and they regard it as a kind of betrayal if you refuse to join them in their pain, in their grievance," he says in the series with Wilson. In this context of untethered empathy, he argues, "you lose the ability to actually make an independent judgment about anything that they're saying or doing. In other words, you lose contact with truth."
The resignation of pastor Jason Meyer is at the heart of the controversy. He apparently falls into the "untethered empathy" category. More from Shellnut:
Meyer, whose involvement at Bethlehem dates back to 1999, returned from his sabbatical with what he says was a clear calling that it was time for him to go too. He described his reasons for leaving in a 3,100-word resignation letter that was recently leaked, nearly a month after the church announced his departure in a brief email.
He says the accusations against him were "(1) that I have subordinated the gospel, (2) that I empowered victims ('coddler'), and (3) that I allowed compassion for others to steer and dictate my leadership direction."
"In a climate of suspicion, compassion can look like coddling," Meyer wrote.
A lay member, who attended Bethlehem for over a decade and asked not to be named to preserve ministry relationships, told CT it made sense that Meyer, Pickering, and Tong were the ones to go since they were seen as the "empathetic" ones. For some, these three pastors' willingness to listen to and advocate for congregants, their teachings on race and abuse, and their leadership at the downtown campus were particular assets to Bethlehem.
There is much, much more to this story. Read Shellnut's entire piece here.