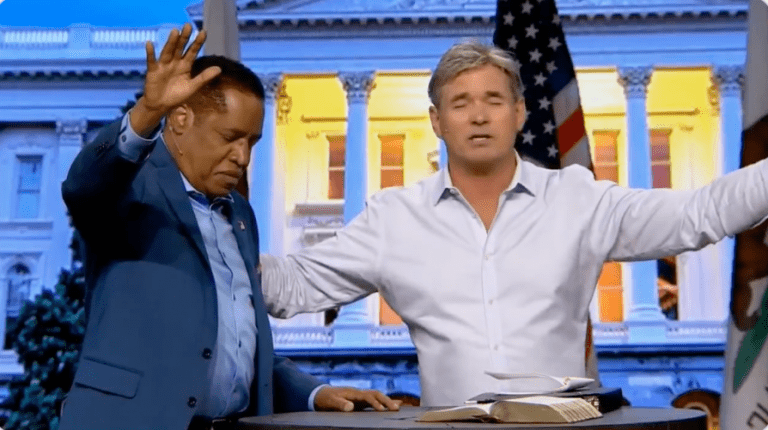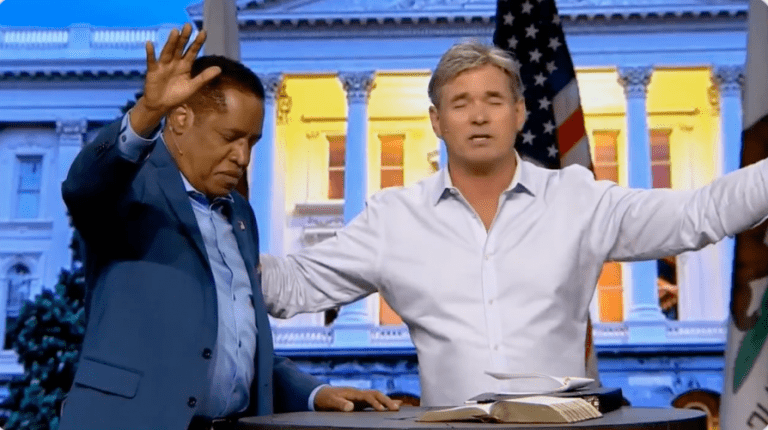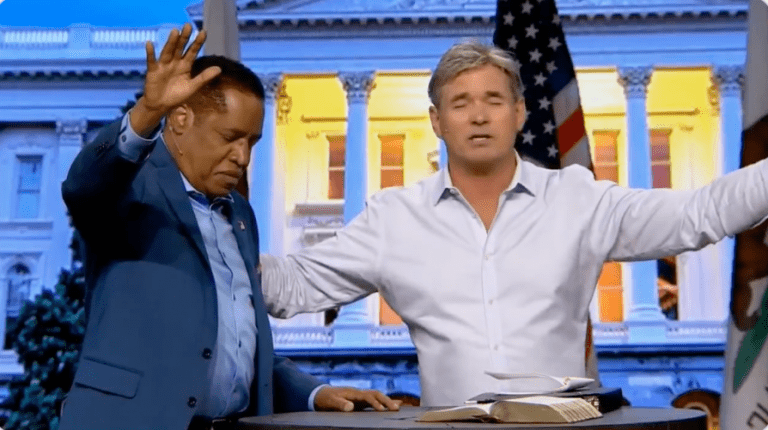 Some California evangelicals love GOP gubernatorial candidate and conservative talk show host Larry Elder. None more than Jack Hibbs of Calvary Chapel–Chino Hills.
Today Elder's former fiancée and radio producer is accusing him of waving a gun at her while high on marijuana. Learn more here. Oh, and there is also this.
Whether these stories are true or not, it is yet another example of what happens to the witness of the church when pastors gets too close to corrupt world of electoral politics. Something like this was bound to happen sooner or later with Hibbs.