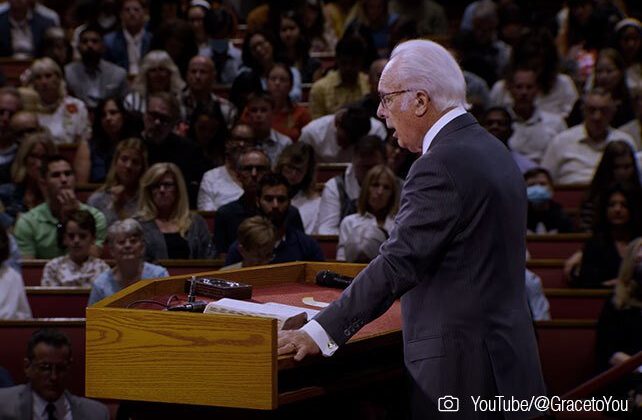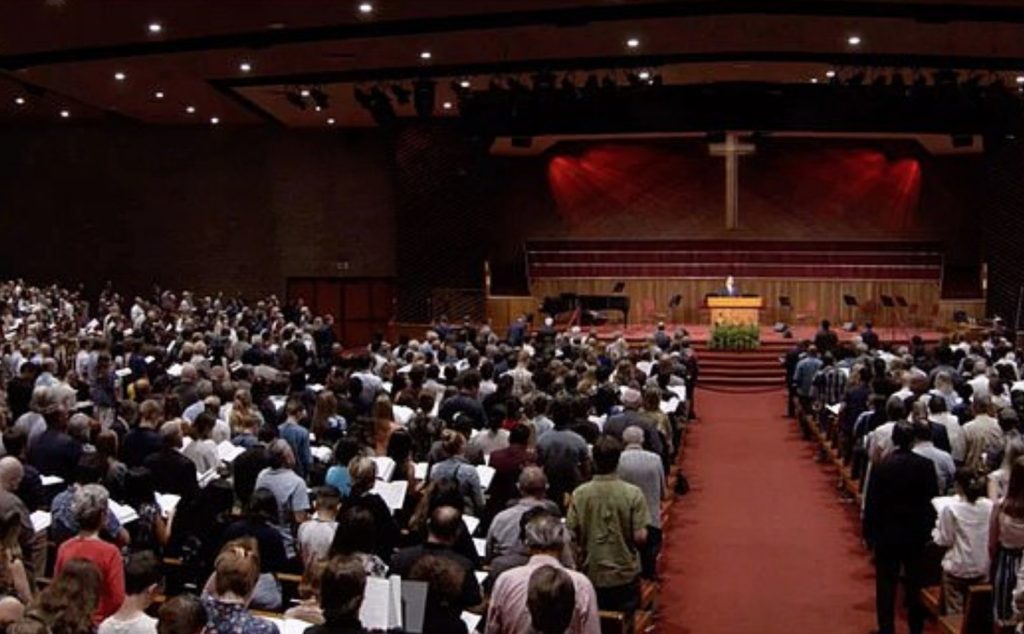 We've written a lot on this subject. See, for example:
"What is going on with John MacArthur and Romans 13?"
"Evangelical pastor John MacArthur suggests churches that remain closed during COVID-19 are not 'true' churches"
"The Falkirk Center on the John MacArthur controversy. Or how culture warriors write."
"John MacArthur: 'There is no pandemic.' Those who believe otherwise have been deceived by Satan"
"How John MacArthur politicizes science"
"John MacArthur's reach extends to Canada"
Over at the Los Angeles Review of Books, Jim Hinch, an editor at Guideposts magazine, places megachurches like MacArthur's Grace Community Church at the center of evangelical resistance to church closings and mask mandates. Here is a taste:
The pandemic struck at the heart of evangelicals' ministry model. Though only 10 percent of American Christians attend a megachurch, their worship style and business orientation have become inescapable standards in evangelical Christianity. Pastors of even small churches are expected to grow membership, cultivate a social media following, and provide high-tech entertainment on Sunday mornings. A robust network of parachurch organizations exists to help pastors meet such goals. Websites furnish worship bands for rent, provide tools to help churches boost their social media following, and offer to coax contributions from high-income donors at weekend "Journey of Generosity" retreats.
All such activities became difficult or impossible at a time when indoor gatherings were prohibited, and many Americans were staying home, losing jobs, or juggling work and childcare. More to the point, ministries organized around marketing principles simply were not equipped to respond to church members' sudden fears, economic dislocation, and need for one-on-one, compassionate support. "COVID revealed a fundamental weakness in the church," Pastor Rick Warren of Saddleback Church in Orange County told an interviewer in December. "Most churches only have one purpose: Worship. And if you take worship away, you've got nothing."
Over the course of the pandemic, I spoke with dozens of evangelical church members and leaders. I observed a consistent pattern. Churches that were already doing a good job providing pastoral and social services to their congregations and communities weathered the crisis and even thrived, developing new ministries and gaining respect for their work. Size was not a criterion. Churches large and small found success. What seemed to make the difference was a focus on one-on-one ministry and a commitment to local communities. Saddleback, one of the United States's largest churches, transformed itself into a social services hub, providing food and other resources to local residents and helping to promote vaccines via an online conversation between Warren and National Institutes of Health Director Francis Collins, who is himself an evangelical. For years, Saddleback has encouraged members to join small fellowship groups that provide the kind of personal contact and accountability otherwise lacking in large, anonymous megachurch services. In Austin, Texas, medium-sized Covenant Presbyterian Church bought and forgave $10 million worth of local medical debt. Oak Park Baptist Church in Jeffersonville, Indiana, with roughly 400 members, focused on a youth services program that benefits residents of nearby public housing complexes.
By contrast, evangelicals who spoke out most vocally against pandemic measures tended to belong to churches that depend heavily on in-person worship services and the star power of prominent pastors. Such churches suffered from the prohibition of indoor gatherings and left members searching for alternative ways to cope with the pandemic's many hardships. Leaders fought to return to business as usual. Members gravitated to us-versus-them explanations for their troubles. The rise of pandemic radicalism reflected a massive failure of evangelical ministry.
Read the entire piece here.