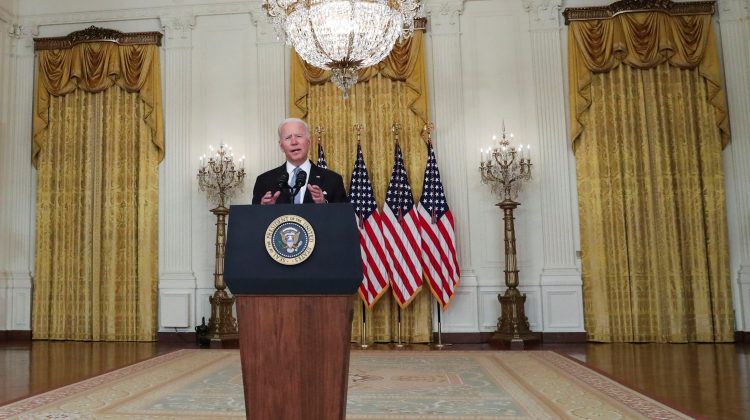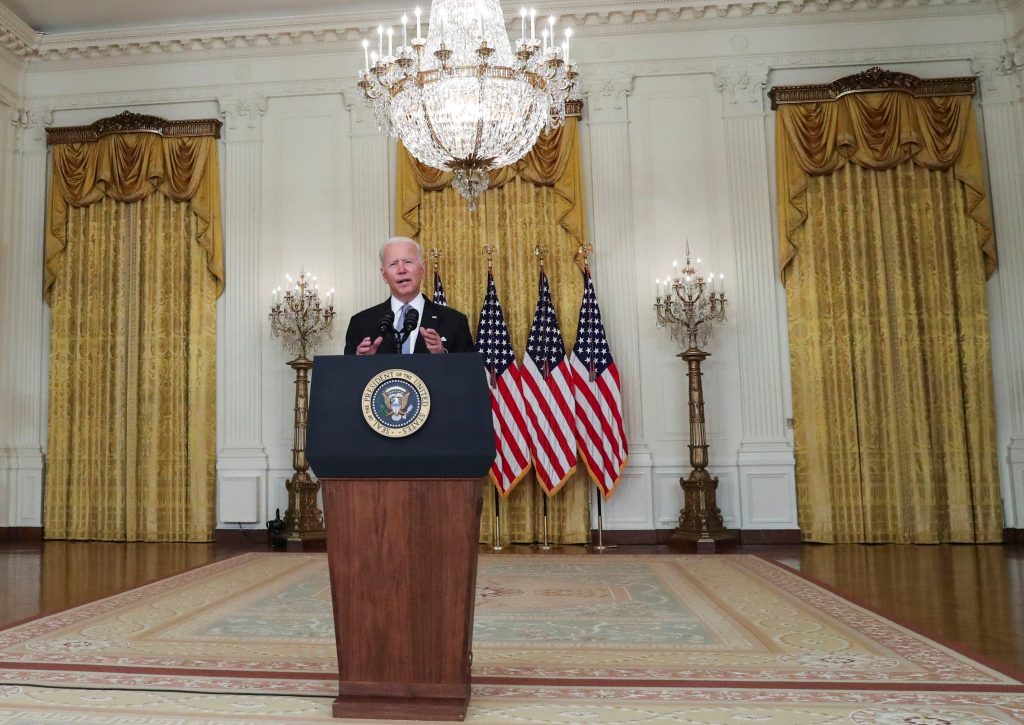 The Christian Right response to the Afghanistan situation should remind us that it is primarily a political movement.
Charlie Kirk, the founder of Liberty University's Standing for Freedom Center, knows what is really going on here. It's all about Biden sneaking woke refugees into the country.
For Jenna Ellis, a former fellow at the Liberty University Standing for Freedom Center, this is all about the stolen election:
Mike Pompeo believes Biden is "disconnected from reality":
Pro-Trump Christian journalist David Brody:
Jack Hibbs:
Ralph Reed echoes Kevin McCarthy:
Johnnie Moore asks God for help. And what is a petition to God without a shot at Obama and Biden?:
Gary Bauer let's it rip. And what is a Christian Right take on the news without a reference to Ronald Reagan's "shining" city upon a hill:
I'm sad and beyond angry, and you should be too, watching the scandalous disaster unfolding in Afghanistan. Yes, it is a scandal. It's happening because we have cowards at the highest levels of government. Sadly, too many military leaders are more interested in satisfying the left than they are in being worthy of leading our brave troops into battle.
I can't imagine the emotions that millions of veterans, active-duty military, their families and the families of the fallen are feeling today. So, my message is for them.
This fiasco is not on your backs. You are patriots who answered the call of our country. You're in the same tradition as the men who fought on Concord Bridge, on the beaches of Normandy, at Pork Chop Hill in Korea and Khe Sanh in Vietnam. To the Gold Star mothers and fathers: Your sons and daughters did not die in vain. Their sacrifice protected this country for 20 years from another 9/11 attack.
To the wounded warriors who left an arm or a leg on the battlefields of Afghanistan and Iraq: We know your sacrifice. A grateful nation loves you. You are better than the people who led you into wars they would not let you win.
To those who returned home mentally wounded and are overcome with despair, I beg you, do not give in to it. We need you now more than ever.
To every American: Reach out to a veteran or military family today. Tell them that nothing can ever cancel the heroism that their sons, daughters and they have displayed. And then pray that we can still rescue our country, this "shining city upon a hill," before it's too late.
Here is megachurch pastor Greg Laurie on Facebook:
We are all watching with shock and deep concern about what is happening in Afghanistan.
With the rapid withdrawal of US troops, the Taliban has moved in far more quickly then our Government expected and now so many Afghan lives are at risk.
There is no question this whole withdrawal has been grossly mishandled, and for a rare moment in time, people on both sides of the political aisle are in agreement on this.
I would ask that we all specifically remember to pray for our Christian brothers and sisters in Afghanistan right now. A Relief organization working in the region is warning of an increase in attacks on Christians across Afghanistan. They said, "Anyone identified as a Christian could be killed for their faith, and that they risk betrayal or falling victim to an honour killing by their own family members."
This is cause for grave concern.
Let's also be praying for our President and his advisors to make sound decisions at this crucial moment. Lives are at stake!
Jack Graham wants answers. Prayer for Biden?
Franklin Graham:
Mike Huckabee:
The Biden Administration was not prepared for the Taliban's quick capture of Afghan cities. But it is good to see a president who admits he was wrong and tries to remedy things. CNN is reporting that 4000 American troops will be back in the country by the end of the day.
Biden may pay a political price for this. And if there is a price to be paid, we can be sure that the patriotic, God and country-loving Christian Right will exact it.