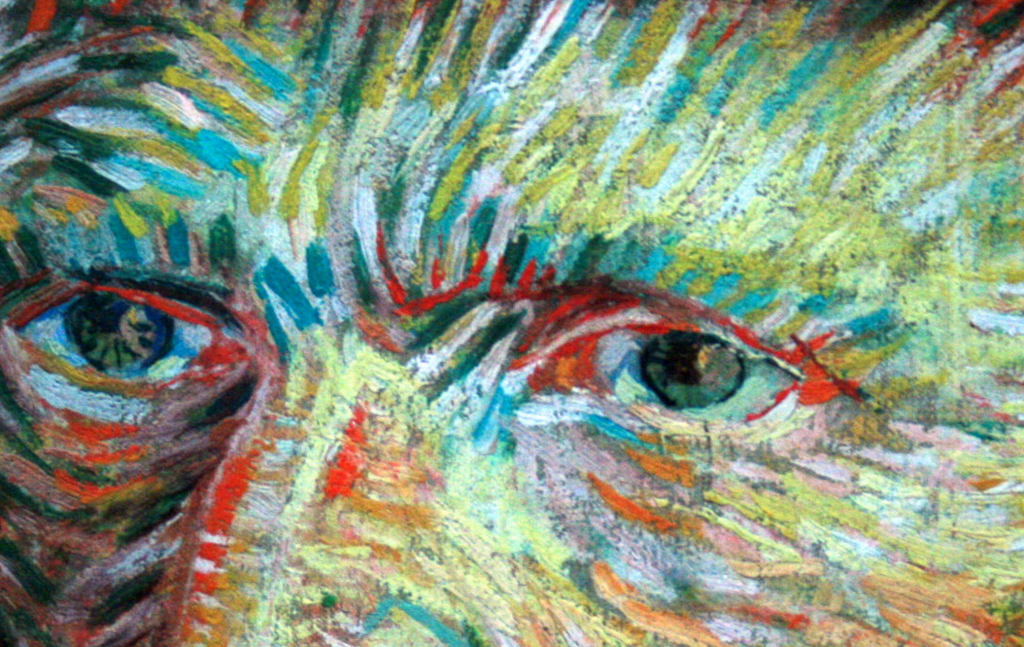 In the midst of our loneliness, deep is calling to deep
"Americans report having fewer close friendships than they once did, talking to their friends less often, and relying less on their friends for personal support." That's how the Survey Center on American Life summarizes the results of its spring polling on friendship in American life. The number of men who report having no close friends has quintupled since 1990, rising from 3% to 15%. When Americans do make new friends, it's most likely to happen at work—the amount of which the center also posits as a cause of what it calls our "friendship recession."
In a recent column, David Brooks cites this survey alongside other signs of "what seems to be the psychological unraveling of America," as he puts it. So long as one keeps in mind the general fact that even in the best of times any human community is two inches away from unraveling (if you doubt this, spend a day studying the history of any congregation, neighborhood, family, or marriage), we do well to take up the unanswerable—yet nonetheless required—question Brooks' observation thrusts at us: What is going on?
For me, the word density springs to mind as a starting point, along with a memory that illumines it.
It is the summer of 1995. The previous year I had finished a master's degree at a seminary that for several decades had been thriving on dense social networks—all kinds of connections surging through the campus and, often enough, electrifying its students. The place was a magnet. I remember a long conversation during a car ride with a famous British theologian; archival research in the papers of consequential scholars and activists; tales in class of both big events and quiet encounters; long arguments over lunch or at work; adding my signature beneath the names of former students, now prominent scholars, when checking a book from the library; focused moments of mentoring; guest speakers who roiled the campus; above all, a newly vivid sense of what lineage means.
And then it was over, my friends, professors, and the campus were suddenly far away. All of that density of connection still surged through me. But what to do with it? What was it for?
Here is the memory from 1995 that I now recall with a sense of shock and a touch of awe. I am sitting at a picnic table in the middle of Pennsylvania at a campground along the Juniata River. With me are my wife and our newborn son. Later that summer we will move to Delaware, where I will begin doctoral studies. But on this summer day, sitting at the table, I am writing a letter. By hand. To one of the friends I had studied with in seminary. On vacation, after a lonely year filled with difficulty, questioning, and blessing, I am writing a letter. It is a letter that keeps the current alive. It is a letter yearning toward vision, hope, belief. Stroke by stroke it bears witness of desire, fraternity, possibility.
It's all in the strokes, I see now.
A few months from that day I would get an email account for the first time. The letters would slow way down, though the "communication" picked up, for a time.
It's all in the strokes, yes—and more particularly, the kind of strokes.
Today, in a birthday card beside my bed, I read my father's clear, round, whimsical cursive—never pushing hard into the paper, in unexpected tension with his heavy grip. Reading his card, I know him in ways his booming baritone doesn't convey (at least at first). And my heart sings, sings with the joy of close relation, of the soul's deft disclosing. Sings with the joy of him, in all his being, which I will, happily, never fathom. Mystery will always beckon—if we foster the conditions for its appearing.
Almost fifty years ago, Chaim Potok published My Name Is Asher Lev, a novel in which his narrator, a Hasidic Jew who had become a famous and controversial painter, tells his story as a kind of self-defense in the face of intense scrutiny and harsh criticism from both within and without his Jewish community. On the novel's first page he puts forth a proposition that was, I'm sure, sobering to some readers in 1972. If we are to find hope in the face of our own malaise, it will be sobering to us, too.
Reckoning with the injustice of misperception—of missed perception and its lonely, alienating fallout—Asher Lev writes: "The fact is that gossip, rumor, mythmaking, and news stories are not appropriate vehicles for the communication of nuances of truth, those subtle tonalities that are often the truly crucial elements in a causal chain."
Subtle tonalities. How do we get to that level of perception—we who are so convinced, at least tacitly, of our enhanced high-def capacity for subtle tonality? I wondered this summer while watching a soccer tournament on TV how I was once so reliably riveted to games on a screen whose images I could barely make out, blurry black-and-white figures flaking off into low-tech opacity. We actually believe today that HD TV and 5G networks and instant eye-to-eye video contact yield subtle tonalities.
But in the midst of a long, unendurable pandemic, the vaccine arrived, and my son and I went, after a full year away, to my parents' house for a night. Within a minute of arriving I knew that I had seen so very little of them over those months, despite the myriad calls, notes, pictures, texts. I had not remembered them, not remembered them truly enough. Sensing anew his grandfather's deepest beliefs, my son, nineteen, said on the way home, "It's his conviction I noticed, the conviction that means your life will never be comfortable. It's always uncomfortable to live in a state of conviction."
I had of course known that conviction, had been raised by it, under it. How could I have forgotten?
Subtle tonalities aren't easy to see, even when we're near those we love. That's why we're always two inches away from unraveling. We simply don't see, or we refuse to see, or we haven't learned to see. But when we do, when spirit touches spirit and the human being is revealed—through strokes of a pen or brush; through the brush of cheek against cheek—the promise of mystery, of life itself, seizes us. We are not alone. Rather, we are caught up together in an immense, dense profundity that leaves us searching in amazement for words—or strokes, or colors, or notes.
All that is solid need not melt into air. Being need not be unbearably light. The richness of what we are, of what we might be, is calling to us, deep unto deep. It's time we replied in kind. Then the causal chain that has led us to this lonely place might just be changed—and perhaps lead us to a truer destination.
Eric Miller is Professor of History and the Humanities at Geneva College, where he directs the honors program. His books include Hope in a Scattering Time: A Life of Christopher Lasch, and Brazilian Evangelicalism in the Twenty-First Century: An Inside and Outside Look(co-edited with Ronald J. Morgan). He is the Editor of Current.