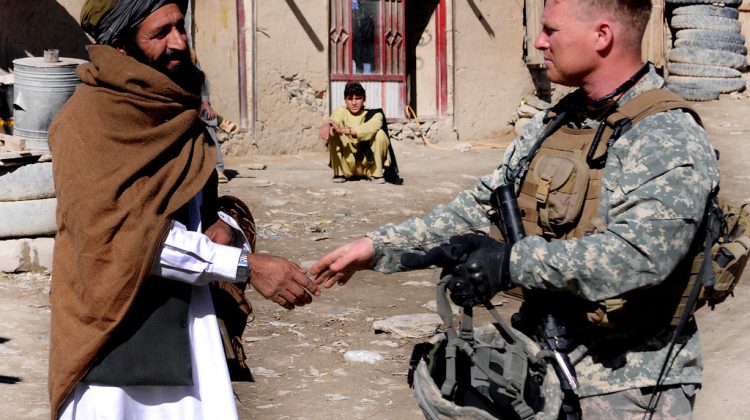 I am still processing everything that happened in Afghanistan over the course of the last several days. At the moment, I am asking the same question everyone else is asking: Why didn't Biden do a better job evacuating Americans and American allies in the country? I am praying for the people of Afghanistan–especially women and girls–who must now live under the Taliban. I trust that better minds than mine are thinking about the most effective moral and humanitarian response to this awful situation.
While I think harder and read more, I am trying to take a longer–more historical– view of what happened. This morning two pieces are helping me on this front.
Here is John Haas at Current;
For all our efforts—those in good faith and not—we can see what waits in Afghanistan's immediate future. The Taliban will be stronger; another, even more vicious, jihadist group—the Islamic State—will be contesting it for power; the government will remain corrupt and inefficient; infrastructure will be inadequate; literacy will be low, poverty high; there's a good chance of a civil war which will tempt regional actors to interfere; violence will persist; women will lose what gains they have made; innocent people will suffer. All of this is occurring already, despite our presence, however, and we are out of ideas about how to stop it.
Fifty years ago we drew the lesson "No more Vietnams!" from that misadventure. To some this meant that we must avoid unwinnable wars; to others, avoid unnecessary wars; to yet others, if you are in a war, win it. Our war in Afghanistan has now violated all three of these prescriptions. But even more, it raises doubt about whether we are the kind of people who learn lessons at all. Americans are practical, forward-thinking, optimistic. This is our genius, and our fate.
Read the rest here.
And here is Josh Marshall at Talking Points Memo:
The intensity of the current handwringing over the fall of Kabul is an almost perfect measure of the denial about the failure of the current mission. Indeed, they are two sides of the same coin. What was keeping us there this long? THIS! Look at it around you today. The collective unwillingness to endure this reality is what has kept the US in the country for at least a decade. Processing ten years of denial in ten hours is rough.
We've been in Afghanistan for either ten or twenty years because no one in authority was ready to endure this moment and not look back. I don't know if Biden will pay a domestic political price for this denouement. But watching it all unfold I'm even more certain he made the right decision than I was a day ago. Does anyone think we'll look back a year from now and think, wow, I wish we were still garrisoning Afghanistan? I doubt it.
Someone had to make the decision that Bush, Obama and Trump did not and apparently could not. Biden did.
Read the entire piece here.