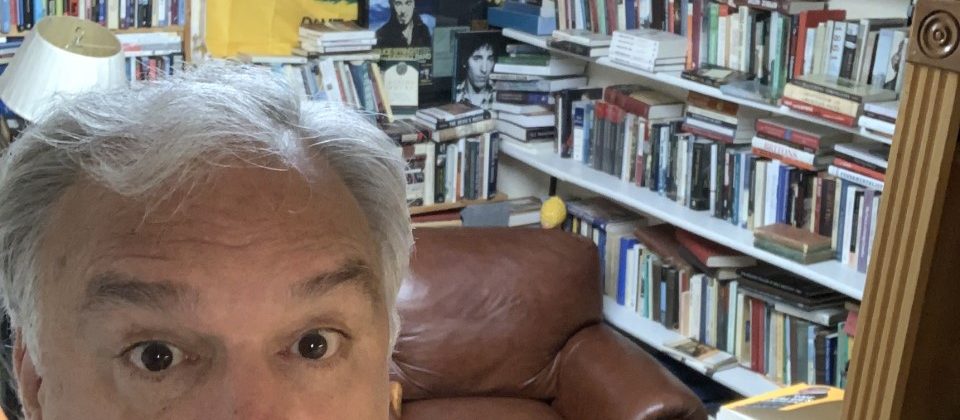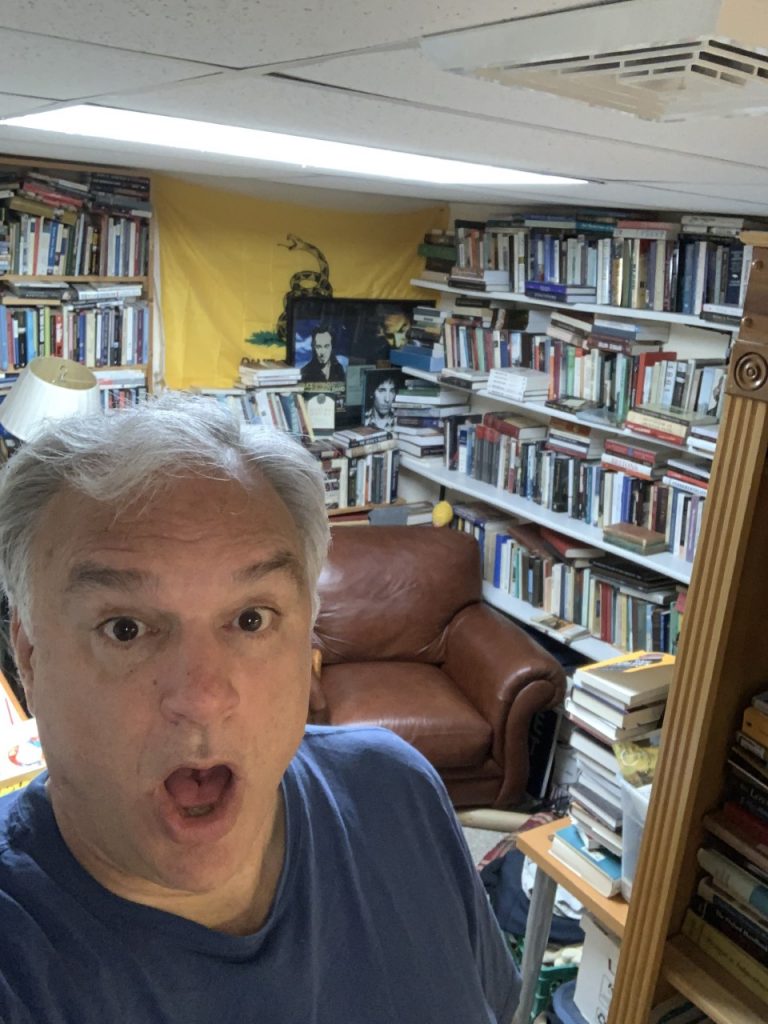 Technically, I go by genre.
On the wall behind my desk I have American history. This is the shelf you see when I am on a ZOOM call. You can also see a good portion of this shelving system in the picture above. Half of my American history books are here and half are at my office at Messiah University.
On the bookshelf by the door I have all the books related to my current writing projects. You can see some of the grooved, lacquered woodwork of this shelf to my right. My Dad and my grandfather made this shelf for me in 1994. We just moved it into the study from our family room.
On the shelf above my desk I have the books I use for teaching.
On the wall to the right of my desk I have cultural criticism, theology, music, politics, current events, fiction, and just about everything that is not American history. You can see part of this shelf to the left of the Gadsden Flag on my wall.
In piles on the floor, and table I have new editions to the library that I have yet to shelve. These take-up the better part of my floor space.
I also have a couple of miscellaneous bookshelves on the wall behind the case my Dad and grandfather made for me. They are mostly filled with papers and microfilm cases.
The American history section is the only section that is alphabetized.
Apparently most people in Great Britain do not organize their shelves. Here is Rachel Cunliffe at The New Statesman:
Monday 9 August marked National Book Lovers Day, and in honour of this event, YouGov repromoted a poll conducted just before the pandemic. According to the results from autumn 2019, Brits are split over how to arrange a bookcase, with a strong showing for by genre and size and a still significant number for by author, while 43 per cent of book owners shun organisation altogether.
Read the rest here.