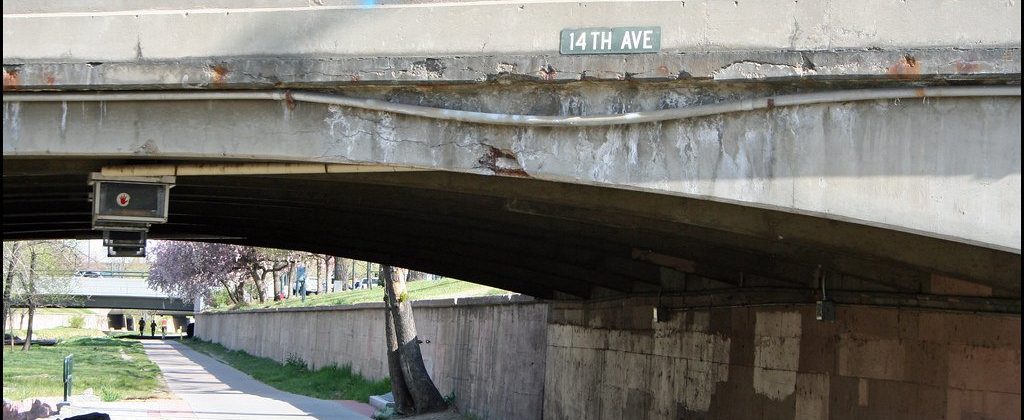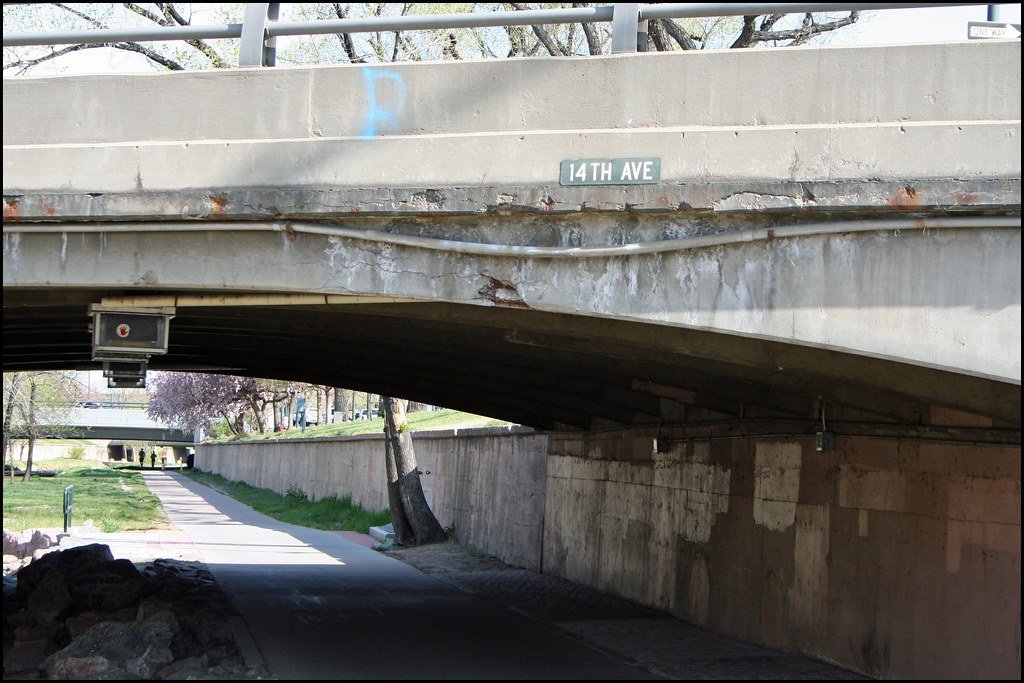 Tomorrow morning the Senate will pass the $1.2 trillion bipartisan infrastructure package. Not everyone is happy about it. Some GOP senators, including Mike Lee (UT), Rick Scott (FL), Ron Johnson (WI), Josh Hawley (MO), have denounced it. They will lose this one.
When Hawley is not trying to get students to learn things about American history that are already in state standards, he is finding "wokeness" in an infrastructure bill. Here are his comments at a press conference last week:
Apparently Hawley does not want an infrastructure bill that addresses, in the most minimal ways I might add, gender, class, racial inequity, and climate change.
Hawley said "folks should look and see what's in this bill." I took him up on the offer.
After reading most of the bill today, I made a list of all that it funds. (Note: The list below is not comprehensive by any means, but it does cover most of the major issues addressed in the bill. I think it offers a nice overview for those who are not following this story closely. I provided links when appropriate so you can explore things for yourself).
H.R. 3684 funds:
The construction and repair of the National Highway System with the goal of improving traffic congestion, air-quality, and safety. This will also improve the movement of freight across the country.
The construction and repair of roads on tribal lands.
The construction and repair of roads on federal lands, including parking areas, walking and bike paths, environmental mitigation, rest areas, sanitary facilities, water facilities. Money will go to the following federal agencies: National Park Service and the U.S. States Fish and Wildlife Service.
The construction and repair of highways in Puerto Rico.
The construction of nationally significant freight and highway projects.
Bridge improvement
Traffic congestion relief on toll roads, bridges, tunnels, and ferries.
The construction and improvement of charging stations for electric vehicles and hydrogen, propane and natural gas fueling corridors.
Grants for the construction and repair of rural roads.(Rural defined as "an area that is outside an urbanized area with a population of over 200,000). 25% of the funds allotted will go to the development of the Appalachian Development Highway System. (Joe Manchin of West Virginia and Rob Portmann of Ohio, both members of the bi-partsian working group, are especially interested in Appalachia.
Grants for "resilient infrastructure," including evacuation routes, and coastal infrastructure. This includes the improvement or creation of infrastructure that provides resiliency amid severe storms, flooding, drought, levee and dam failures, wildfires, rock and mud slides, sea level rise, extreme temperatures, and earthquakes. It includes the improvement of marshes, tide gates, bridges (raising or extending them), and drainage structures. Priority is given to states and territories that border on the Atlantic Ocean, Pacific Ocean, Arctic Ocean, Gulf of Mexico, Long Island Sound, or Great Lakes.
The reduction of truck emissions at port facilities.
A National Healthy Streets Program. This includes money for cool pavement and expansion of tree cover on roads. Priority is given to low-income and disadvantaged communities.
Centers for Excellence to study how best to prepare America's transportation infrastructure for the effects of climate change
Research into infrastructure development, innovation, and technology
The operation and establishment of university transportation centers to study issues related to transportation.
A Wildlife Crossings Pilot Program designed to provide wildlife infrastructure programs to protect animals and drivers.
"Disadvantaged business enterprises," particular business's owned by minorities and women. Each state is required to produce a list of small businesses owned by women and "socially and economically disadvantaged individuals." I am guessing that Hawley thinks this part of the bill is "woke."
The reconstruction of the Alaska Highway running from Beaver Creek, Yukon Territory to Haines Junction in Canada. (A huge win for committee member Lisa Murkowski).
A "Safe Routes to School" program that will enable children, including those with disabilities, to walk and bicycle to school as a "more appealing transportation alternative" that will "encourage a healthy and active lifestyle."
The construction of ferry boats and ferry terminal facilities.
Research on "vulnerable roads" to "minimize fatalities and serious injuries."
The creation of "bus rapid transit corridors" or "dedicated bus lanes."
Bicycle transportation (including electrical bicycles), pedestrian walkways, and recreational trail
A study of self-driving vehicles and their impact on roads.
A study of "disaster relief mobilization."
Grants to the Appalachian Regional Commission for improving high-speed broadband and energy efficiency in the region. (Again, Manchin and Portman are happy about this),
The Denali Commission, a commission that provided job training and economic development in rural Alaska. (Another Murkowski win).
The Reconnecting Communities Pilot Program, a program that will study the removal, retrofitting or mitigating of a street network that inhibits community connectivity.
The creation of a "cybersecurity tool" that will help prevent cyber incidents that threaten national security.
The creation of a "Cyber Coordinator" position who will monitor, alert, and advise transportation authorities of cyber incidents.
The study of storm water runoff.
Grants for the removal of invasive plants that grow along highways. Priority is given to projects that "utilize revegetation with native plants and wildflowers, including those that are pollinator friendly."
A study of revenue mechanisms to help "maintain the long-term solvency of the Highway Trust Fund."
A study of a possible "national motor vehicle per-mile user fee" for the purposes of maintaining "the long-term solvency of the Highway Trust Fund and the maintenance of the country's surface transportation system.
The establishment of a Data Integration Pilot Program that will provide "research and develop models that integrate, in near-real-time," weather data, roadway conditions, work zones, and traffic incidents.
The establishment of an "Accelerated Implementation and Deployment of Advanced Digital Construction Management Systems" to boost construction productivity, reduce project delays, and enhance safety.
The establishment of a Center for Excellence on New Mobility and Automated Vehicles to "collect, conduct, and fund research on the impacts of new mobility and highly automated vehicles on land use, urban design, transportation, real estate, equity and municipal budgets."
The establishment of a Transportation, Education and Training Development and Deployment Program to make grants to educational institutions or State departments of transportation "to develop test and review new education programs to train individuals at all levels of the transportation workforce."
Environmental reviews for tribal transportation facilities.
A Bureau of Indian Affairs Road Maintenance Program and a study of road maintenance and safety needs on Indian land.
The establishment of an Office of Multimodal Freight Infrastructure and Policy.
Grants to Amtrak for the improvement of the Northeast Corridor and its larger national network of rail lines. (Including money to improve its food and beverage services).
Railroad research and development, including research into railway safety.
A motor carrier safety advisory committee and the combatting of human trafficking.
A study of motor vehicle crashes and a host of other safety issues related to driving motor vehicles, including limousines, school buses, and motorcycles.
The promotion of women in the trucking workforce. Women currently make up 24% of those working in the industry. Again, I imagine Hawley does not like this since it fits his definition of a woke identity group.
Various "centers," "initiatives," and "groups" to investigate transportation innovation, safety, and electric cars.
A National Travel and Tourism Plan to "revive the travel and tourism industry" in the wake of COVID-19. This plan will identify "possible infrastructure investments that create recovery opportunities for small, undeserved, minority, and rural businesses in the travel and tourism industry, including efforts to preserve and protect the scenic, but often less-traveled, roads that promote tourism and economic development…" Part of this initiative will be the creation of a "Chief Travel and Tourism Officer."
Infrastructure grants that will privilege the local hiring for construction jobs.
The innovation and safety in public transit.
The "resilience" of the country's electric grid and state "energy security plans" (to prevent physical and cyber threats).
A geological mapping program.
A program to improve battery recycling.
A 21st Century Energy Workforce Advisory Board for the training of new energy workers.
Carbon removal initiatives. I imagine Hawley equates, and much of what follows on this list, as too connected to the "Green New Deal."
Hydrogen research and development focused on "clean hydrogen."
New initiatives in nuclear and hydroelectric energy.
An energy infrastructure grant program
Grants for energy efficiency in public schools
Methane reduction infrastructure, including well site plugging.
Wildfire management and ecosystem restoration including the revegetation of reclaimed mine sites and funding for fighting wildfires.
The storage and recycling of water in the western United States.
The improvement of drinking water, especially in "small and disadvantaged" communities.
Cybersecurity for public water systems.
Internet broadband grants for states and territories, including tribal communities.
Grants to enhance digital equity. Conservatives like Hawley are especially upset about this one.
The reforestation of public lands.
A "Buy America" program that rewards companies that keep jobs in the United States, including a BuyAmerican.Gov website.
An act to make personal protection equipment (PPE) in the United States. (This is an earmark of Ohio senator Rob Portmann).
A clean school bus and ferry program.
The creation of a chemical superfund.
Extensions in tax deadlines for people suffering under natural disasters.
It is about the time the United States invested in these things. The bill brings together general maintenance and forward thinking. Now onto the reconciliation bill!