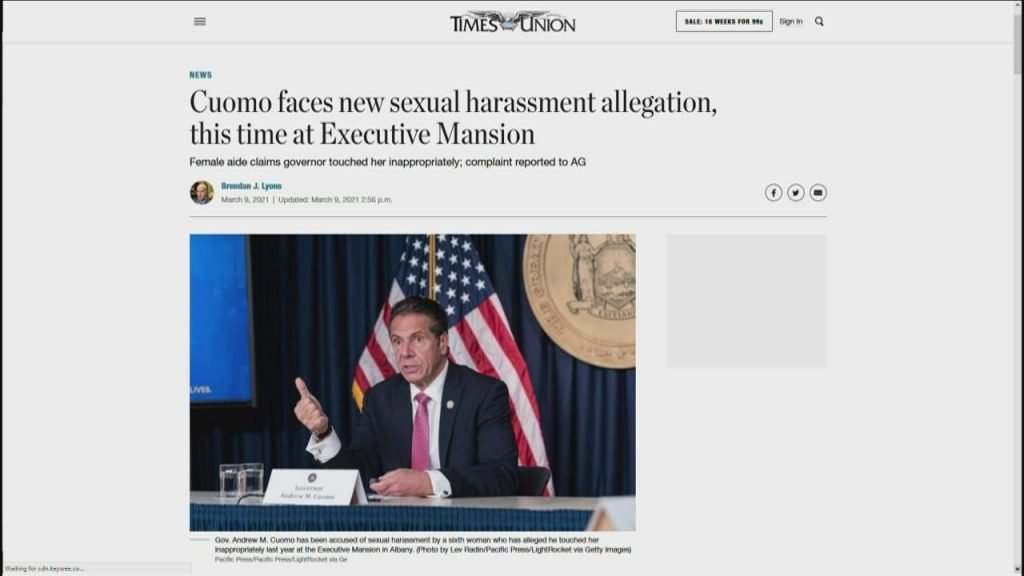 As a journalism buff (I had a subscription to the Columbia Journalism Review in high school), I really enjoyed Azi Paybarah's piece at The New York Times.
Here is a taste of "'Ugh': Life at Andrew Cuomo's Hometown Newspaper":
Casey Seiler, editor in chief of The Albany Times Union, was in a meeting on Tuesday afternoon with the newspaper's executive committee in their office near the airport when he saw a comment he made privately months earlier was now circulating on Twitter.
"Ugh, no, no! Not off the record," Mr. Seiler was quoted as saying. "No, don't send us anything unless it's on the record, Melissa, ok?" referring to Melissa DeRosa, a top aide to Gov. Andrew M. Cuomo.
Mr. Seiler, mostly bald and boyish-looking, like a nerdy Patrick Stewart, declined to specify how often he says "ugh" in professional settings. But the spirit of the exchange — made public as part of a bombshell report released on Tuesday by the state attorney general — was representative of what life has been like at Mr. Cuomo's hometown paper while the governor fights for his political life.
Mr. Seiler had been protesting Ms. DeRosa's offer in March to send the newspaper a document about a woman who accused Mr. Cuomo of harassment. Putting information off the record — details that can't be directly shared with readers, but could be intended to influence coverage — was something the Times Union discouraged. Ultimately, no document was sent. ("It wasn't a personnel file. It wasn't anything derogatory," Richard Azzopardi, director of communications and senior adviser to Mr. Cuomo, later said. The document would have "added a little bit of context" to the conversation, he said.)
Read the rest here.