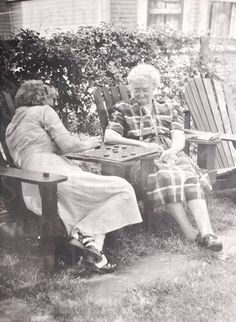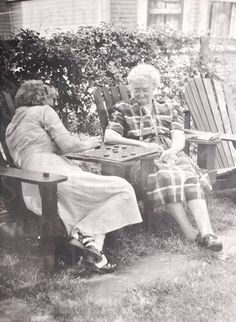 This piece reminds me that I need to buy a couple of these for the back deck! 🙂
Here is Debra Judge Silber at Smithsonian Magazine:
Meanwhile, about 40 miles west of Saranac Lake, Boston native Thomas Lee set about making a simple but comfortable chair from which family members could enjoy the view of Lake Champlain from behind the Lee's summer home in Westport, New York.
According to Elizabeth Lee, Thomas's great- great-grandniece, "Uncle Tom" spent the years between 1900 and 1903 experimenting with different types of wood and various shapes, sizes and positioning before arriving at an angled chair with a comfort level unmatched by any other.
"There's no comparison, if they don't have the right dimensions," she says, reclining in a replica chair outside Heritage House, a visitor and community center in Westport. "I can sit in one of these chairs for hours. I can sleep in these chairs. All of us want one to have because they're so comfortable."
Lee used 11 boards to make a wide chair with a solid-plank back set at a roughly 90-degree angle to its sloping seat. Its 9 ½-inch wide armrests were set high enough to lift the chest when elbows are rested upon them. Whether or not Lee was aware of it, his chair's board construction reflected the region's long tradition of simple, practical furniture made by homesteaders and local carpenters.
Read the entire piece here.