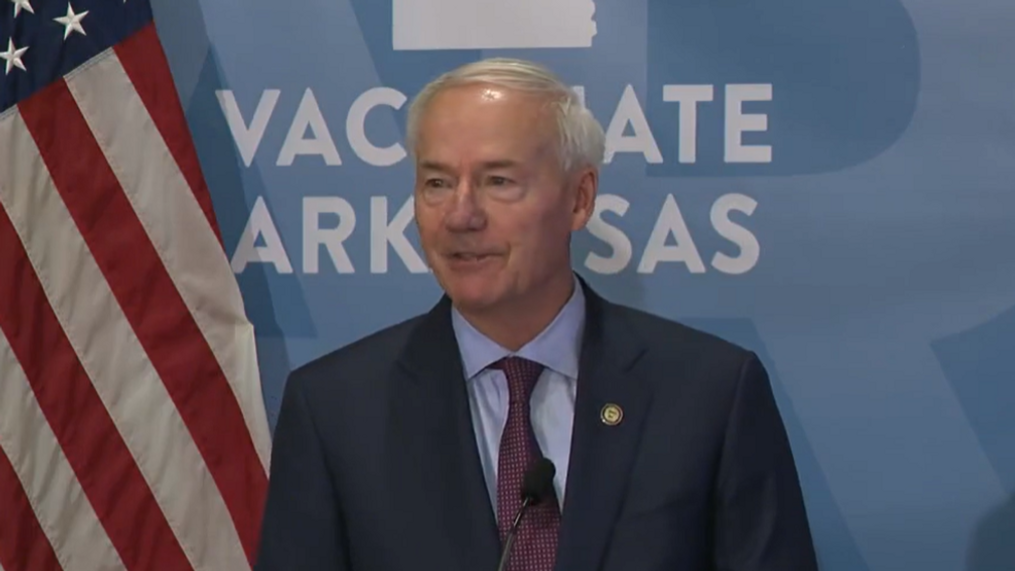 Arkansas governor Asa Hutchinson now regrets signing the state's mask mandate into law.
Here is Richard Fausset at The New York Times:
In March, with the number of new coronavirus cases plummeting in Arkansas, Gov. Asa Hutchinson let expire the statewide mask mandate that some of his fellow Republicans had opposed from the beginning.
Soon thereafter, Mr. Hutchinson went a step further, signing legislation that blocked most government entities in the state from instituting any future mask mandates.
The bill's sponsor, State Senator Trent Garner, would later write on Twitter that it was "one of the most important laws we passed."
"The left wants more control over YOU and your children's lives," he continued. "Masking is now about power, not public safety."
Mr. Hutchinson, a relatively moderate Republican, did not see much harm in it at the time. "Our cases were at a very low point," he recalled in a news conference on Tuesday. However, he added, "In hindsight, I wish that it had not become law."
In recent days, as coronavirus cases fueled by the highly contagious Delta variant have skyrocketed in Arkansas, Mr. Hutchinson has backtracked, and is now urging state legislators to undo part of the law so school districts may adopt mask mandates before students return to their classrooms en masse.
In so doing, he has incensed the most conservative members of his base, underscoring a broader dilemma facing Republican governors across the South, where new coronavirus infections are once again spiking, but where hard-line conservatives remain adamant that many regulations seeking to contain the spread of the virus are a threat to personal freedom.
Read the rest here.