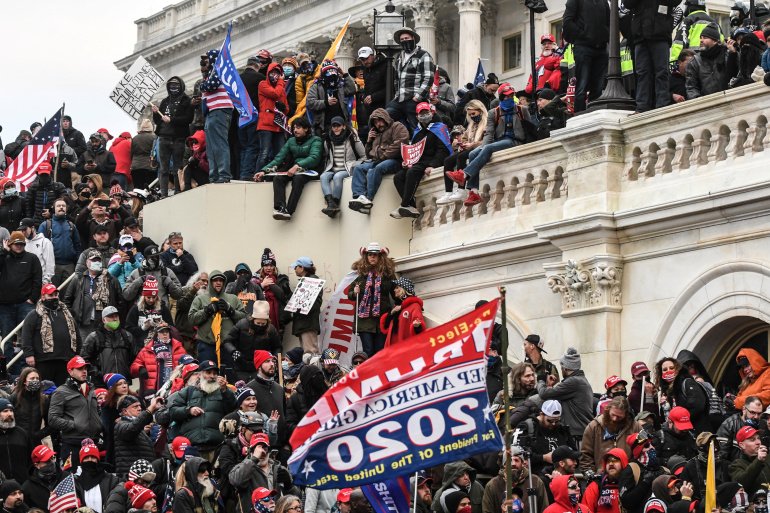 Midway through the Trump administration people started e-mailing to tell me that I had "Trump derangement syndrome." Even very smart people for whom I have much respect were telling me that I needed to calm down in my criticism of the 45th president. I should stop denouncing evangelicals for embracing him, they said..
I thought a lot about the criticism, and since then have nuanced some of my arguments a bit. But I refuse to normalize an incompetent, immoral president who was bad for the United States and damaging to the church. Trump was the worst president in my lifetime. We will be dealing with what his presidency unleashed for a long, long time.
I didn't expect the Trump administration to come to an unceremonious end with his followers attacking the United States Capitol, but it didn't surprise me.
As David Frum reminds us, "Don't Let Anyone Normalize January 6." Here is a taste of his piece at The Atlantic:
It's no mystery why pro-Trump partisans would excuse January 6. Trump incited the putsch; he continues to justify it. Of course those loyal to Trump would condone this latest outrage as they have previously condoned so many others. You sign with the Mafia, you don't get squeamish about the crimes.
It's more interesting to consider why so many non-Trumpy Republican partisans and conservative intellectuals are willing to expend so much effort minimizing and contextualizing January 6. You might expect them to welcome the opportunity to draw a clean break, a sharp dividing line. Here, at last, is the toad too ugly to swallow; here is the long-awaited chance to shove Trump into the past and redirect their party to the post-Trump future.
I think I can see four reasons why this is not happening.
Read the entire piece here.