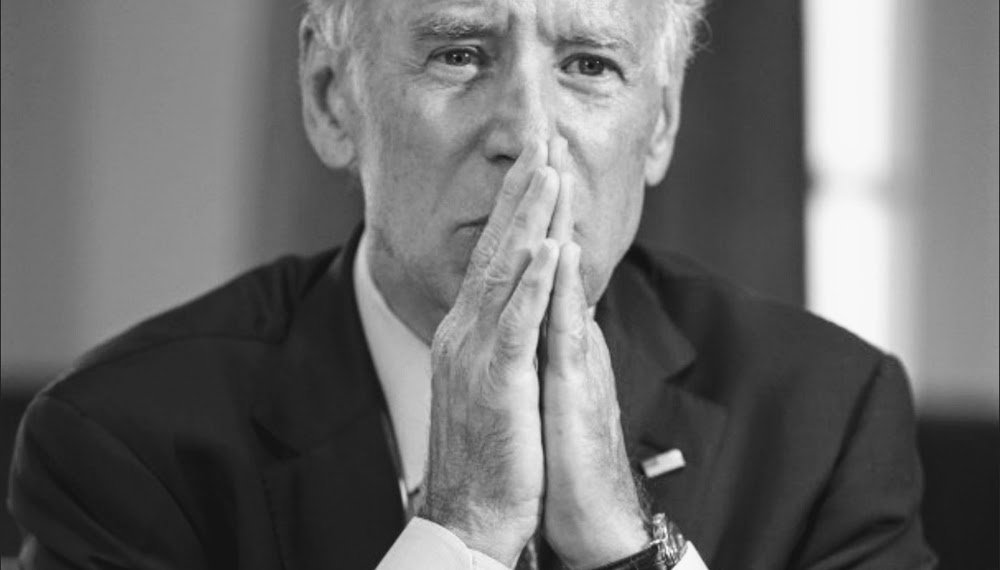 Don't be deceived: In American politics, it's religion all the way down
June and July have been busy months for Catholics-and-politics watchers in the United States. The headlines could easily lead one to believe that the U.S. Catholic bishops held a meeting in June to decide if President Joseph Biden, self-identified Catholic and supporter of abortion rights, should be allowed to receive Holy Communion. Actually, the bishops met to discuss the failure of the Church to communicate its teaching on the True Presence of Christ in the Eucharist: Recent polls suggest that some seventy percent of Catholics in America believe the Eucharist is merely a symbol and that no substantial transformation occurs at the moment of consecration. It comes as no surprise that the non-Catholic press has generally not been interested in this issue; more disturbing is the relative lack of interest in it among Catholic journalists, who seem more concerned about Biden's reception of communion than the current status of the Church's teaching on the Eucharist. For many American Catholics, politics seems more important than faith.
To be fair, the bishops themselves invited this prioritization last November when Archbishop Gomez, as head of the United States Conference of Catholic Bishops (USCCB), authorized a committee to draft a document in response to the new political reality of a pro-choice Catholic president. His brother bishops responded with public disagreement over whether any official response was necessary; in the lead-up to the June meeting, the Vatican itself advised caution. That meeting produced no definite statement on Biden or on anything other than a commitment to drafting a document on the Eucharist to be considered at the November meeting of the bishops. Still, many in the press have taken the very drafting of a document that would necessarily include guidelines on the proper reception of communion as having an inherently anti-Biden agenda. Given the timing of the bishops' next meeting, this issue is likely to remain in the news for the next few months.
Viewed historically, there is certainly nothing new about the mixing of politics and religion. In the Catholic tradition, there is likewise nothing new about denying communion to habitual public sinners; moreover, to claim to be a Catholic and deny the Church's teaching on abortion, or any other dogmatic teaching, goes beyond sin to heresy, with the penalty of excommunication and, in the old days, burning at the stake. These are not, however, the old days. We do not live in a Catholic, or even a Christian, political order. In 1960, John F. Kennedy insisted that his faith was a purely private matter; in 1965, the Second Vatican Council called on all Catholics to bring Christ to the world. For the last sixty years, Catholics have struggled, unsuccessfully, to reconcile these two "Catholic" models of public engagement. St. John Paul II preached a "Gospel of Life" yet did not refuse communion to Italian Catholic politicians who supported abortion.
Both sides of the Biden wars make good points. Opponents of Biden are on solid ground, given the Church's historic response to public sin. Defenders of Biden are right to ask where such discipline would stop. Should conservative politicians who support the death penalty be denied communion? The relative gravity of the consequences (i.e., the body count) is irrelevant to the issue of public fidelity to Church teaching. Still, conservatives who wish to press the case against Biden need to engage in a serious examination of conscience: What about contraception? Should Catholic politicians be denied communion if they support the legality of contraception? Even further, can a Catholic in good conscience vote for any politician who supports the legality of contraception? If so, Catholics could not vote for any candidates. The disciplining of Biden would only sustain the conservative Catholic delusion that abortion is all that stands between orthodox Catholic faith and a full embrace of the America way of life. This reflects a failure of catechesis perhaps as scandalous as the average Catholic's misunderstanding of the Eucharist.
At the same time, I do not want to let Biden off the hook. There is something unseemly about someone who so openly pimps his faith and flaunts a hard-scrabble, working-class Irish Catholic background yet so shamelessly defies his Church in public. It is akin to a scab claiming to be a solid union man. This is even more galling in the context of the absolute commitment to other orthodoxies among Biden's political allies. Although Biden is himself a centrist, he courts fellow Democrats who hold any number of absolutist positions without ever requiring that they renounce their core beliefs: Environmentalists are free to preach climate change, feminists free to preach "Me Too," Black Lives Matter activists free to preach Critical Race Theory. Repudiation or silence is reserved only for "religion," especially for Christianity, and most especially for the Catholic faith. American politics expects Catholics in public life to practice "religion within the limits of reason alone," while advocates of other faiths are free to redefine reason to conform to their deepest held beliefs. These faiths include not only the liberal ideologies mentioned above but also the most powerful faith of the modern era, capitalism, as Eugene McGarraher has recently argued in his The Enchantments of Mammon: How Capitalism Became the Religion of Modernity.
The real end game in the Biden wars is not the articulation of the proper stance on abortion and politics. Rather, it is the acknowledgement of the presence of faith commitments at every point on the political spectrum. Such an acknowledgment would then make it possible to see the "separate but equal" status of the Catholic faith among these warring gods. Catholic politicians, liberal and conservative, have had to suppress the distinctive synthesis of Catholic social teaching in order to conform to the political orthodoxies of our two dominant parties. The problem is less the conflict of politics and religion than the inescapably "religious" nature of modern politics itself, especially current, contemporary politics: that is, our politics today touches on the highest truths. Joe Biden is less a bad Catholic than a good Democrat, and given the issues at stake, this label is as much "religious" as "political."
Perhaps it is time simply to drop the term "religion," which carries with it far too much eighteenth century baggage to speak to our political situation today. Although far from elegant, the term "truth traditions" might help to level the playing field in the dialogue between those who speak from older "religious" frameworks and those rooted in newer "secular" ideologies. Liberty and equality may be nice ideals, but they too reflect "truth traditions"—they are no more empirically verifiable than personhood or "ensoulment" at the moment of conception. Of course, they do not need to be in order to be admitted into public discourse; democratic public dialogue must be open to all views, however offensive or empirically unverifiable. I have no illusion that such a dialogue would bring national consensus. But national consensus in American history has generally proven to be short-lived or coerced (or both). Certain groups within the dialogue may find unexpected common ground; many will find irreconcilable differences. Meaningful, free consensus is likely only to be achieved at the level of local community. The political challenge of our day may not be how to achieve national unity but rather how to live divided, peacefully.
Christopher Shannon is associate professor of history at Christendom College in Front Royal, Virginia. He is the author of several works on U.S. cultural history and American Catholic history, including the forthcoming American Pilgrimage: A Historical Journey Through Catholic Life in a New World, due out in the spring of 2022 from Ignatius Press.