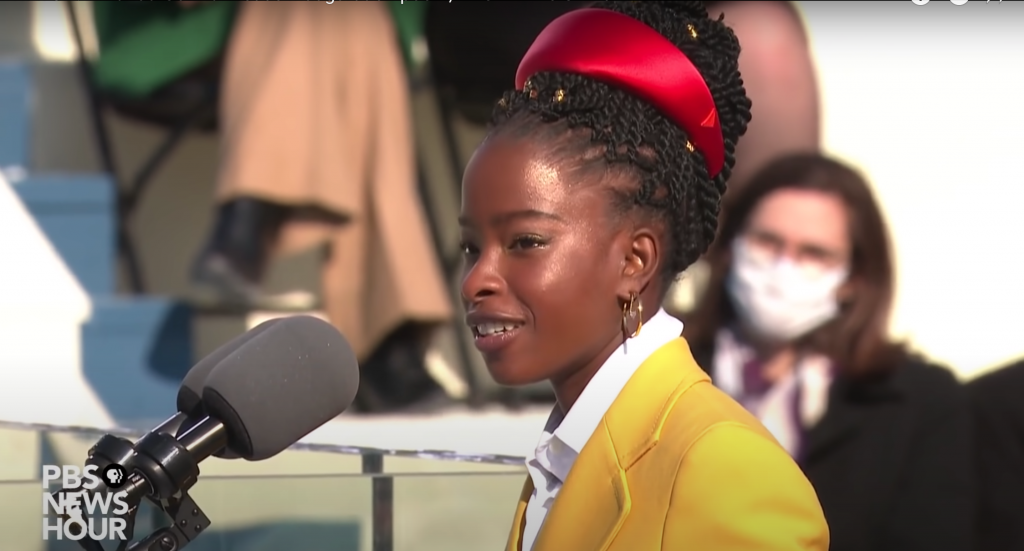 America's new civil religion deserves celebration
In a recent First Things essay, Carl Trueman laments the passing of "the old civil religion" and, even more, the arrival of what he calls "the new civil religion." He was subjected to the latter, he claims, on a stroll through Georgetown with his wife, when their paths intersected with DC's Pride Parade. Irked by the public displays of "homoeroticism," he was even more perturbed by the private displays of Pride flags in store windows, which he equates to the compulsory display of communist propaganda in the Soviet Union. It reminded him of an earlier stroll through Amsterdam's red-light district, where he and his family presumably encountered a great deal of commercialized hetero-eroticism. Taken together, these run-ins with "the new civil religion" made him feel a bit nostalgic for "the old civil religion." To him, it seems the lesser of two evils. It prompted "two cheers for civil religion."
But what does gay pride have to do with "civil religion"? For that matter, what does Trueman mean by "civil religion"? For someone who has thought and written a great deal about the subject, it is all very confusing. And confused.
In part, Trueman's stroll through Georgetown really was a case of being in the wrong place at the wrong time—just not in the way he imagines. Had he found himself on the National Mall on January 20th of this year, for example, he would have encountered the new civil religion as well as the old in the persons of Amanda Gorman and Joe Biden. In Gorman's poem, "the hill we climb" was a complex riff on that mainstay of the civil religion, Winthrop's famous "city on a hill" speech, albeit shorn of the usual Christian references. Meanwhile, Biden's speech blended a ringing affirmation of America's founding values and democratic ideals with an unflinching recognition of the many times the nation has fallen short of them. Not since Dwight Eisenhower has an inaugural address contained so many religious references.
Scholars of civil religion often focus on inauguration ceremonies, and for good reason. With their recitations of the civic creed, narrations of the national story, celebrations of civic saints, ecumenical speakers, and patriotic ritual and pageantry, presidential inaugurations really are a paradigmatic case of "civil religion" as that term has been understood by many generations of political thinkers, from Machiavelli and Rousseau to Durkheim and Bellah.
But Trueman does not understand civil religion in the traditional way. Nor does he offer a definition of it. What he seems to mean by "the old civil religion" is something like "public decency" in the Victorian sense: a set of public norms pertaining to sexuality that compel some people to remain invisible or face the consequences—gay people, for instance. It is a public culture in which calls of "We're here and we're queer!" would have been followed by calls to the "vice squad" or the summoning of a lynch mob. It is a public culture in which a straight, white Christian man could remain blissfully unaware of gay people's existence—of many people's existence, for that matter.
So why the "two cheers"? Does Trueman really want the forceful imposition of public behavioral norms based on a certain version of "Christian morality"? And why only two cheers? Is he too much of a liberal to stomach the "integralist" project that some of his Catholic co-belligerents now favor? Is he perhaps insufficiently certain about what "the highest good" is to feel confident imposing his convictions on others?
For all his confusion, Trueman is not entirely wrong to connect the gay pride movement to the new civil religion. He's just mistaken about the nature of the connection. Gay pride belongs to the history of civil religion because it belongs to the history of civil rights. The history of American civil religion is in part a history of widening social inclusion. At first, the founding promise of freedom and equality was only extended to white Christian men. But then it expanded to Black men and white women, and still later to Catholics and Jews, though always haltingly and incompletely. Today, some Americans seek to widen the circle of inclusion still further, beyond the bounds of the conventionally religious or the heterosexually coupled.
Of course, this widening of the circle can be unsettling and even threatening to those who are already inside of it. The circle has never been widened without a fight. That is why the history of the civil religion has been closely connected to movements for social equality. And it is also why movements for greater inclusion have always been met with movements of cultural reaction that defend existing hierarchies. That defense, ultimately, is what Trueman's "old civil religion" really amounts to: two cheers for the ancien régime—a regime in which a straight, white Christian man was not subjected to feelings of moral discomfort during his strolls about Georgetown.
It's easy to forget how recent this widening of the circle really is. But Trueman's essay helped me to remember. During my freshman year in high school in the late 1970s I played on the basketball team. I quit during my sophomore year. I would like to claim that I quit because I was disgusted by the relentless homophobia and misogyny I witnessed in the locker room, and that I myself never participated in it. (If the racist talk was in a lower key in that setting, it was only because of the two black players on the team). But in truth, I quit because my best friend moved away; after that, I fell in with the speech and drama crowd. The best actor in the group was a man I'll call Dean. In the early 1990s, my classmates and I learned that Dean had died of AIDS. By then we were not really surprised to learn that Dean was gay, although we had been unable to acknowledge it at the time, even to ourselves. Indeed, we felt certain that gay people didn't exist—at least not in Wheaton, Illinois. It took some "loud and proud" people in college to convince us otherwise.
I for one welcome an annual reminder of the struggle for gay rights—just as I welcome Martin Luther King Day each year. And now Juneteenth. Even more, I look forward to the day when such reminders are no longer necessary, because America has come a little closer to achieving its civic creed of freedom and equality for all of its citizens.
Philip Gorski is Professor of Sociology and Religious Studies at Yale University. His most recent books are American Covenant (Princeton, 2017) and American Babylon (Routledge, 2020). He is currently completing a book on white Christian Nationalism with Samuel Perry.