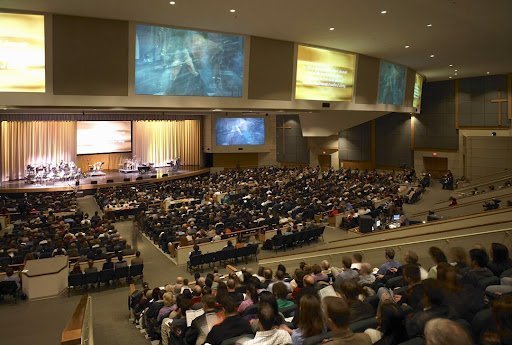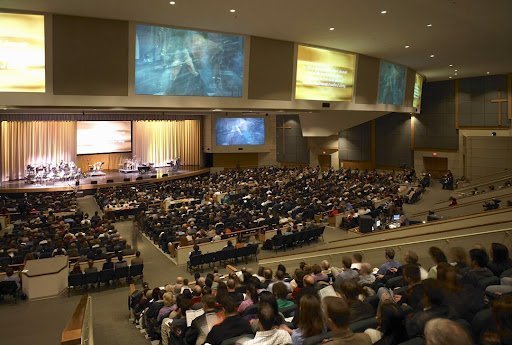 I remember back in 2010 when evangelicals were reading David Platt's book Radical: Taking Back Your Faith from the American Dream and giving out copies to their friends. Platt is now the pastor of McLean Bible Church, a flagship evangelical church in the Washington D.C. area. Some of you may remember him as the guy Jerry Falwell Jr. told to "grow a pair."
Platt is now in the middle of a controversy over "wokeness" at the church.
I have covered this controversy in my evangelical roundups and David French has addressed it at his newsletter. But the McLean Bible Church story has now got the attention of National Public Radio. Here is Morning Edition:
I have heard many stories of this kind of thing happening in evangelical churches across the country.
The Platt-McLean Bible Church story has also unleashed some pretty harsh backlash against David French.
See pieces by Esther O'Reilly, Michael Anton, and Owen Strachan.
Yesterday French responded to some of the criticism.
A taste:
Here's the challenging part for millions of American Christians. Many of our institutions actively inflicted racial harm as well. Entire denominations were founded in whole or in part to provide a religious home for slave owners. Religious institutions vigorously defended Jim Crow and enacted their own segregationist policies. And this isn't ancient history. The Supreme Court's Bob Jones case, which held that the IRS could revoke the university's tax exemption because the school prohibited interracial dating and marriage, was decided in 1983. I was 14 years old when that happened. 
So just as cities, states, and the federal government should dedicate energy and resources into addressing and correcting the consequences of historic harm, so should the institutions of the American Christian church. When I'm a member of a church, I'm not just an individual, I'm part of an institution, and that institution has its own enduring, divine mandates to "act justly" in its country and community. 
It seems that both sides in this debate over wokeness are willing to admit that the United States has not had a particularly strong track-record (to put it mildly) on matters related to racial justice. Both sides acknowledge the existence of slavery, Jim Crow, segregation, etc.
But one side believes that America's long history of racial discrimination has had little or no effect on race in America today. Yes, there was racial injustice in the nation's past, they argue, but white people fixed it through the 13th, 14th, and 15th amendments and the civil rights legislation of the 1950s and 1960s. Here, for example, is Michael Anton:
If, as French would surely respond, there is also a debt to be repaid for Jim Crow, has it not already been repaid—and is still being repaid—by the War on Poverty, racial preferences, and many others policies designed to "close the gap"? French writes as if all these things, and more, never happened, or at very least that they were, and are, not nearly enough. What, and when, would be enough? He doesn't say. When all outcomes are "equal"?
The "anti-wokeness" side of this debate tends to favor individualism over a collective sense of the common good. The argument goes something like this: "I didn't own slaves or contribute to segregation, so why should I be held responsible for racial injustice today?" It seems like these folks are incapable of imagining themselves as part of a human community that has existed through time. As Sam Wineburg once said, a true understanding of history–in this case American history–educates ("leads outward" in the Latin) in the deepest sense. It cultivates humility and reminds us all that we are part of something much larger than what we are experiencing in our current moment. History should teach us to seek human solidarity with the heroes and patriots of the past as well as the victims of suffering and injustice. More Wineburg: "For the narcissist sees the world–both the past and present–in his own image. Mature historical understanding teachings us to do the opposite: to go beyond our own image, to go beyond our brief life, and to go beyond the fleeting moment in human history into which we have been born."
There is also an evangelical version of this narcissism. The individualism of Protestant evangelicalism makes it difficult for us to see beyond ourselves and our own salvation. Evangelicalism's Gospel is too often only about the salvation of souls. Sin is an individual problem, not a collective one. Sin is embedded in the human heart, but it is not embedded in social institutions. Collective sin does not travel across generations.

But Christian hope is so much more than this. Yes, it is about the resurrection of the body, but it is also about the restoration of a creation that is now groaning under the weight of collective sin (Rom. 8).

As an evangelical, I do not believe that I will stand before God for the sins of my ancestors. My sins are my own. But I do believe that I have a call to be a minister of reconciliation in the world and play some role in the healing of historic wounds in the church and in society.