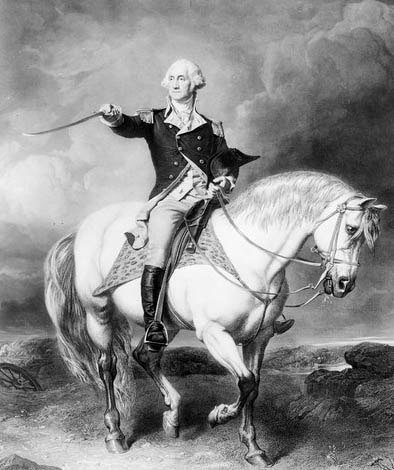 On Wednesday I wrote a piece at Current titled, "Love Your Neighbor. Get Vaccinated." I discussed the resistance to vaccines in the evangelical community and focused a significant portion of the piece on talk radio show host and author Eric Metaxas. Here is a taste:
Sadly, Metaxas's views on the vaccine reflect neither the teachings of the biblical God he claims to follow nor the ideals of his beloved founding fathers.
Much of Wednesday's piece covered why Metaxas's views on vaccination are not particularly Christian. In this post, as promised, I focus on why Metaxas's views on vaccination may also be un-American.
Metaxas is opposed to mask and vaccine mandates because he believes they violate his rights as an American citizen. For example, in the interview with Naomi Wolf that I referenced in my earlier piece, Metaxas talks about exercising his right to spread lies: "how dare anyone in America tell us what to say or what not to say. I can spread false information all day long." (Metaxas , of course, does not really believe he is spreading "false information" about the vaccine). At one point in the interview, Metaxas makes a not-so-veiled reference to another one of his rights–the right to bear arms. He tells his listeners to go out an get a gun just in case a Biden administration official comes to their front door to gather information about vaccination status. For Metaxas, it's all about "freedom."
As I wrote on Wednesday, Metaxas fancies himself a historian of the American founding. He endlessly promotes his book If You Can Keep It: The Forgotten Promise of American Liberty and believes a copy should be in the hands of every history teacher in America. If You Can Keep It is full of historical problems. You can find my short review of the book here. You can find my long, six-part, review here. (Metaxas did not like the review. He accused me of being insufficiently patriotic and claimed that I fell "into the category of those who find any healthy celebration of patriotism as like unto worshipping the Beast of Revelation.")
Were "rights," freedom," and "liberty" important to the American founders? Of course they were. Decades of scholarship confirms this. But the founding was more complex than Metaxas seems willing to admit. While rights were important to the founders, so was responsibility and the need to sometimes sacrifice those rights for the greater good. Such sacrifice, the founders believed, was the essence of citizenship. They called it "virtue."
Last semester in my course on the "Age of the American Revolution," I spent some time reading John Dickinson's 1768 essays, Letters from a Farmer in Pennsylvania with my students. Dickinson connected the preservation of liberty with what he called the "decay of virtue." He wrote:
Some states have lost their liberty by particular accidents: But the calamity is generally owing to the decay of virtue. A people is travelling fast to destruction, when individuals consider their interests as distinct from those of the public, Such notions are fatal to their country, and to themselves. Yet how many are there, so weak and sordid as to think they perform all the offices of life, if they earnestly endeavor to increase their own wealth, power, and credit, without the least regard for the society ,under the protection of which they live….
Virtue over self-interest.
John Hurt, an Anglican minister and first official United States Army Chaplain, was talking about a similar kind of virtue when he told Virginia soldiers: "The public good is, as it were, a common bank in which every individual has his respective share; and consequently whatever damage that sustains the individual unavoidably partake of that calamity."
When our fellow citizens suffer, we suffer too.
In his 1798 essay "Of the Mode of Education Proper in a Republic," Philadelphia doctor and signer of the Declaration of Independence Benjamin Rush described the kind of virtue necessary for a republic to survive:
I proceed in the next place, to enquire, what mode of education we shall adopt so as to secure to the state all the advantages that are to be derived from the proper instruction of youth; and here I beg leave to remark, that the only foundation for a useful education in a republic is to be laid in Religion. Without this there can be no virtue, and without virtue there can be no liberty, and liberty is the object and life of all republican governments.
Such is my veneration for every religion that reveals the attributes of the Deity, or a future state of rewards and punishments, that I had rather see the opinions of Confucius or Mahomed inculcated upon our youth, than see them grow up wholly devoid of a system of religious principles. But the religion I mean to recommend in this place, is that of the New Testament.
It is foreign to my purpose to hint at the arguments which establish the truth of the Christian revelation. My only business is to declare, that all its doctrines and precepts are calculated to promote the happiness of society, and the safety and well being of civil government. A Christian cannot fail of being a republican. The history of the creation of man, and of the relation of our species to each other by birth, which is recorded in the Old Testament, is the best refutation that can be given to the divine right of kings, and the strongest argument that can be used in favor of the original and natural equality of all mankind. A Christian, I say again, cannot fail of being a republican, for every precept of the Gospel inculcates those degrees of humility, self-denial, and brotherly kindness, which are directly opposed to the pride of monarchy and the pageantry of a court. A Christian cannot fail of being useful to the republic, for his religion teacheth him, that no man "liveth to himself." And lastly, a Christian cannot fail of being wholly inoffensive, for his religion teacheth him, in all things to do to others what he would wish, in like circumstances, they should do to him.
From the observations that have been made it is plain, that I consider it is possible to convert men into republican machines. This must be done, if we expect them to perform their parts properly, in the great machine of the government of the state. That republic is sophisticated with monarchy or aristocracy that does not revolve upon the wills of the people, and these must be fitted to each other by means of education before they can be made to produce regularity and unison in government.
Humility. Self-denial. Brotherly kindness. These, according to Rush, were essential to the preservation of a republic. Good citizens placed the needs of others over their own individual rights. Two years earlier Rush said, "If the common people are ignorant and vicious, a republican nation can never be long free." (It is worth noting that Rush believed "science" was one of the subjects that should be taught in school for the purpose of overcoming such ignorance). A "vicious" society was a society in which individuals did not care for one another.
William Wirt, a Virginia lawyer who would serve as Attorney General of the United States under James Madison and James Monroe, lamented in 1803 that his home state of Virginia lacked "the animating soul of a republic. I mean, public spirit; that sacree amor patrie, which filled Greece and Rome with patriots, heroes, and scholars. There seems to me to be but one object throughout the state; to grow rich; a passion which is visible not only in the walks of private life, but which has crept into and poisoned every public body in the state." Patriotism, or love of country, required a commitment to the public good.
In 1786 , Thomas Paine said "The public good is not a term opposed to the good of individuals; on the contrary, it is the good of every individual collected."
Historian Ralph Ketcham summarized the founders' spirit on this front in his book Individualism and Public Life: A Modern Dilemma:
The office of the citizen…is best understood as the part each person in a democracy plays in the government of the community. This requires, most fundamentally, the perspective of the good ruler, that is, a disinterested regard for the welfare of the whole, rather than a narrow attention to self or special interests. That is, it requires civic virtue. The need is not that citizens necessarily devote large amounts of time to public concerns…or that they be experts in all the details of government. Rather, they must have a disinterested perspective, and must ask the proper public question, "What is good for the polity as a whole?," not the corrupt private one. "What public policy will suit personal, special, partial needs?" Citizens must bring an attitude formed by words like "obligation," "responsibility," and even "duty" to their public role, rather than a perspective formed by words like "desire," "drive," and "interest." The public and civic virtue required of the responsible citizen is, after all, a moral quality, a posture not quantifiable in terms of amount of time expended or amount of information accumulated.
Ketcham was also realistic:
Such an approach, again, seems wildly utopian in that it asks individual citizens to recognize and restrain self-interest and instead understand and seek the general welfare. The point is not, though, that people can entirely transcend their own particular (partial, narrow) perspective, or entirely overcome the tendency toward selfishness. Those inclinations are ancient, ineradicable facts of human nature; perhaps even properly thought of as the "original sin" of self-love. No one supposes that people can wholly escape this "sin," but there is a vase difference nonetheless between acknowledging self-interest as an indelible tendency we need to curb, and the celebration of it as a quality "to be encouraged and harnessed."
Eric Metaxas loves to talk about the founders' understanding of virtue. In If You Can Keep It, he invokes what writer Os Guinness calls "The Golden Triangle of Freedom." Metaxas writes:
As he succinctly explains in his book A Free People's Suicide, the Golden Triangle of Freedom is, when reduced to its most basic form, that freedom requires virture; virtue requires faith; and faith required freedom. The three go round and round, supporting one another ad infinitum. If any one of these three legs of the triangle is removed, the whole structure ceases to exist.
Sounding more like a freemason than an evangelical writer, Metaxas calls Guinness's "triangle of freedom" the "secret center of [the founders'] novel idea of self-government."
Metaxas is correct when he says that the founding fathers believed that freedom requires virtue. He is also partially correct when he says that "virtue requires faith." I say partially correct because many of the founders believed that virtue was possible without Christian faith. Finally, he is partially correct that the founders believed that "faith requires freedom." (Such a statement is theologically wrong–a person can certainly have religious faith without political freedom—all one has to do is look at the early Christians in Rome to realize this is true, but in the American context the founding fathers did believe that faith would flourish in a free society.)
For our discussion here, I want to return to the idea that "freedom requires virtue." What is most revealing about If You Can Keep It is that Metaxas never defines "virtue." He assumes his readers already know what the term means. When taken in the context of Metaxas's chapter on "The Golden Triangle of Freedom" it appears that Metaxas equates virtue with morality. In other words, virtue is the opposite of vice. For example, he references the "pithy moral aphorisms" of Ben Franklin's Poor Richard's Almanac. If virtue is synonymous with morality, as Metaxas seems to claim, then it paves the way for one to argue (wrongly) that the founders believed that religious faith was the only source of virtue.
But Metaxas does not seem to understand the eighteenth-century meaning of virtue. Many eighteenth-century political philosophers did not think personal morality was sufficient to sustain a free society. As historian Gordon Wood writes of David Hume: "Private virtues such as prudence, frugality, and industry were important but, said Hume, they only made men "serviceable to themselves, and enable them to promote their own self-interests of the marketplace."
As we have seen, when American revolutionaries and founding fathers used the term "virtue" they were talking about citizenship and the public good. As historian Ruth Bloch has shown, "virtue" was a largely masculine term used to describe men who were willing to sacrifice their private interests for the greater good of the republic. Virtue was a political term. When Ben Franklin said that "only a virtuous people are capable of freedom," he was was making a point about the need to occasionally sacrifice one's rights for the greater good. John Adams meant the same thing when he said "the only foundation of a free Constitution is pure virtue." When James Madison complained in Federalist 55 that there is "not sufficient virtue among men for self-government" he meant that unless people thought about their neighbors–their fellow citizens–they would destroy and devour one another. Again, here is Wood: "Precisely because republics required civic virtue and disinterestedness among their citizens, they were very fragile polities, extremely liable to corruption." He adds, "Perhaps we cannot quite conceive of the characteristic that disinteredness describes: we cannot quite imagine someone who is capable of rising above private profit and private advantage and being unselfish and unbiased where a personal interest might be present." (The Radicalism of the American Revolution, 105).
Many founders believed that religious faith might help people practice this sort of virtue, but very few of them could have imagined a radio pundit using Christianity to claim that individuals have a right to ignore science and spread disease to their fellow citizens. Christianity, the founders believed, would contribute to the love of neighbor. And while many of the founders did not understand the public good in terms of this particularly Christian call to love one another, they knew such Christian practice would help them to reach their primary goal of creating Americans who exercised care for their fellow citizens. To put it another way, Christianity was one useful source of republican benevolence.
Over the course of American history, when people have failed to exercise the founders' vision of a virtuous republic, the government has intervened. When the South refused to integrate in the 1950s and 1960s, the federal government had to step in to preserve the public good for all people. Other examples include the federal government mandating seatbelt laws, banning public smoking, passing laws that keep the air clean, and requiring vaccinations for school children. Indeed, as Madison famously said, "If men were angels, no government would be necessary."
When men and women refuse to get a free vaccine that will serve the public good and lift us out this pandemic, government just may be necessary.