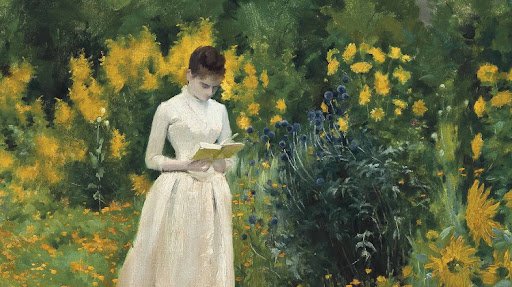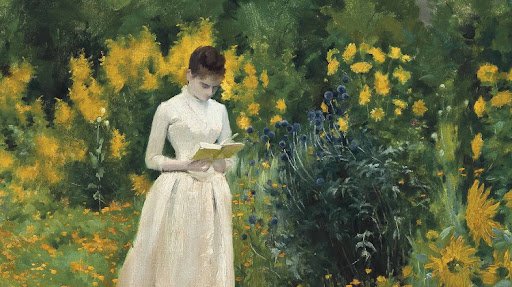 Check out Jennifer Harlan's New York Times piece on the history of summer reading. Here is a taste:
Something about these dog days, more than any other time of year, invites readers to bury themselves in a book — and not just any book, but one that is lighter, more fun and more transporting than their usual fare. "Why summer reading? One doesn't have winter reading, or fall reading (that I suppose would have too autumnal an echo) or even … spring reading," the critic Clive Barnes wondered in The New York Times Book Review in 1968. "But summer reading — like the Statue of Liberty and motherhood — is always with us."
This has been true since the earliest days of the Book Review, which published its first special issue featuring "books suitable for summer reading" on June 5, 1897, and has continued to put out an annual guide almost every year since. The recommendations in that first issue ran the gamut from memoirs, history and biography, to poetry and essays, to books on "Travel and Adventure" or "Gardens, Flowers and Birds." There were offerings from "A Group of Female Novelists," "Fiction by Famous Hands" and "Novels by Some Newer Men," as well as "Noteworthy Long Stories" and "Books on Many Themes." And, just for good measure, the editors also threw in the 50 best books of 1896.
What seems commonplace now was then a fairly new phenomenon. The idea of reading different kinds of literature at different times of year dates back centuries — for an early example, see William Shakespeare's "The Winter's Tale" — but summer reading as we now know it emerged in the United States in the mid-1800s, buoyed by an emerging middle class, innovations in book publishing and a growing population of avid readers, many of them women. And this rise of summer reading coincided with the birth of another cultural tradition: the summer vacation.
Read the entire piece here.
As a college professor, I imagine I get more time for summer reading than most. As I type, I am working my way through the following books:
Rick Perlstein's Reaganland: America's Right Turn, 1976-1980. Political and cultural history that reads like a novel. I read The Invisible Bridge: The Fall of Nixon and the Rise of Reagan earlier this year and couldn't put it down. Reaganland is just as good. My favorite bookseller, Byron Borger of Hearts and Minds Books in Dallastown, PA, also set me up with the first two books in Perlstein's four-part series: Before the Storm and Nixonland. I hope to get to them in the coming months.
N.T. Wright's latest, Broken Signposts: How Christianity Makes Sense of the World. A couple years ago I read Wright's Gifford Lectures History and Eschatology: Jesus and the Promise of Natural Theology and enjoyed the intellectual challenge. Broken Signposts covers a lot of the same material, but it is accessible to the general reader.
I spent a week in Colorado earlier this summer and took along a copy of Jonathan Cohen's and June Skinner Sawyer's edited collection Long Walk Home: Reflections on Bruce Springsteen. Let's just say that it did not disappoint.
I just finished Kate Carte's Religion and the American Revolution: An Imperial History and Karen L. Cox's No Common Ground: Confederate Monuments and the Ongoing Fight for Racial Justice. Both Carte and Cox were guests this summer on The Way of Improvement Leads Home Podcast.
Robert Elder's Calhoun: American Heretic. I am just getting started on Elder's masterpiece. He will be a future guest on The Way of Improvement Leads Home podcast. Stay tuned.
Robert Cottrell's Izzy: A Biography of I.F. Stone. After I interviewed historian Claire Potter in Episode 80 of The Way of Improvement Leads Home Podcast I realized that I had never heard of Stone. I wanted to learn more.
Alan Taylor's American Republics: A Continental History of the United States, 1783-1850. I am dabbling in Taylor's latest in the hopes of assigning it in a future class.
Of course I am reading snippets of books and articles as I prepare my weekly episode of A History of Evangelicals and Politics podcast and my Fall courses. This coming semester I am teaching Colonial America and the U.S. History (to 1865) Survey.
I hope your summer reading has been entertaining and informative!