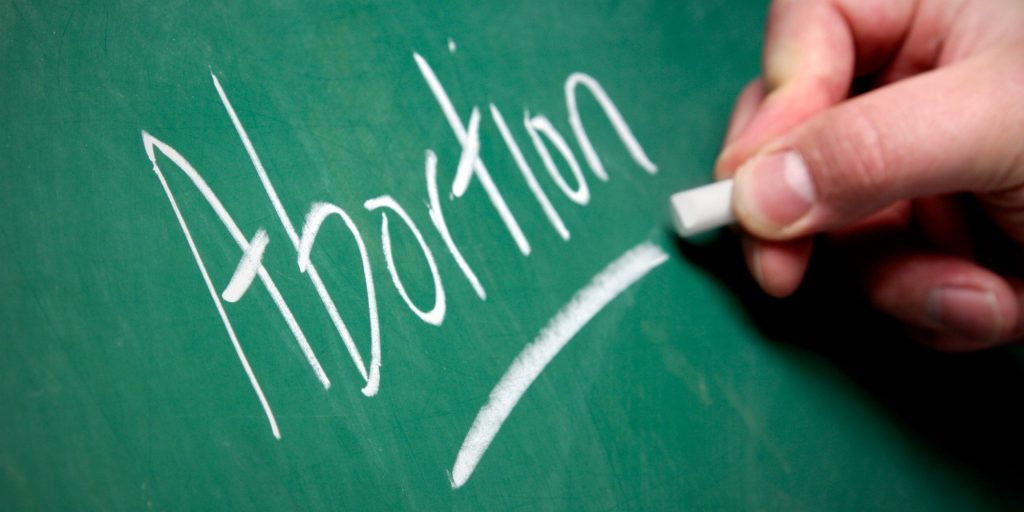 If you are pro-life, I hope you had a chance to read historian Daniel K. Williams's piece today at Current.
In my view, the pro-life movement is stuck in a rut. In its nearly fifty-year effort to overturn Roe v. Wade, it has failed to think creatively about the problem of abortion in the United States. For example, I rarely see pro-lifers talk about the fact that abortion rates have been generally declining since the Clinton administration. (They rose slightly during the Trump administration). One would think that pro-lifers should both celebrate this decline and think about why it is happening. Perhaps a deeper analysis of why abortion rates are dropping might help pro-lifers precipitate an even further and faster drop. Williams offers an example of the creative thinking the pro-life movement needs.
Here is a taste of his piece:
But what if a pro-life protestor stood outside an abortion clinic with a sign saying, "Having trouble paying rent this month? Want help? Free financial assistance available for you and your child!"? Or what if they supported political programs to expand health care, rent subsidies, free college tuition, and other benefits to the working poor? The pro-life movement has not usually viewed rent subsidies as a pro-life measure, but given the demographics of abortion today, policies like these might save more unborn lives than a protest outside an abortion clinic ever could. 
One thing is certain: The women who have abortions today are usually not the people shaping pro-choice policies. If pro-life advocates want to reduce the number of abortions among these women, arguments about the humanity of the fetus won't be relevant, because many of the women obtaining abortions already hold such beliefs. But real offers of financial assistance might help.
Read the entire piece here. I also recommend Williams's book The Politics of the Cross: A Christian Alternative to Partisanship. Here is my endorsement of the book:
"Daniel Williams is one of our finest historians of evangelicals and politics. In The Politics of the Cross, he draws on his previous works, but takes us even deeper into these issues through timely theological reflections on how evangelical Christians should engage in public life. His chapter on abortion alone is worth the price of the book."