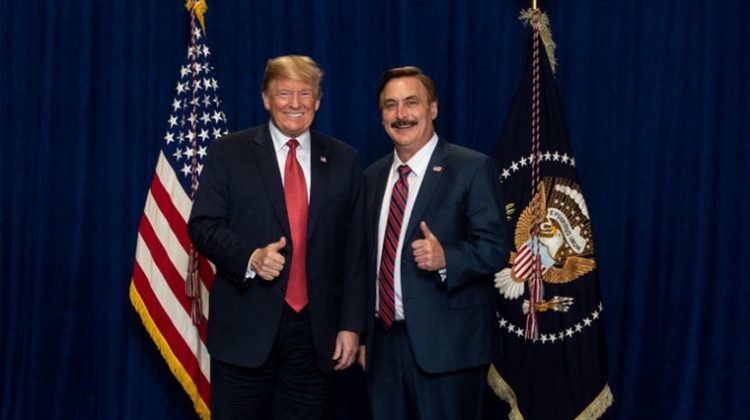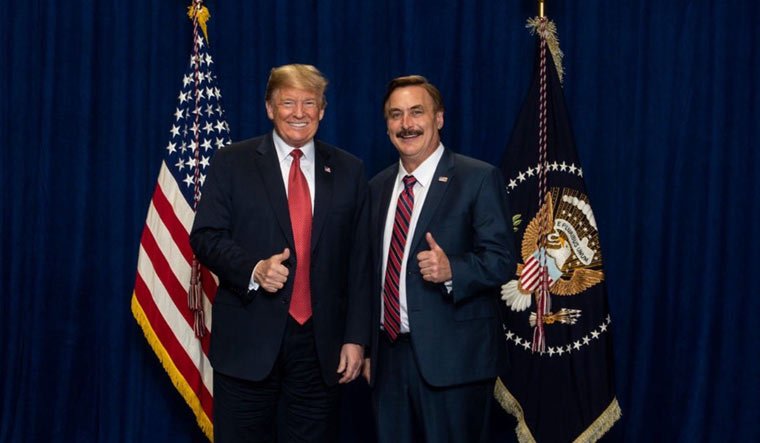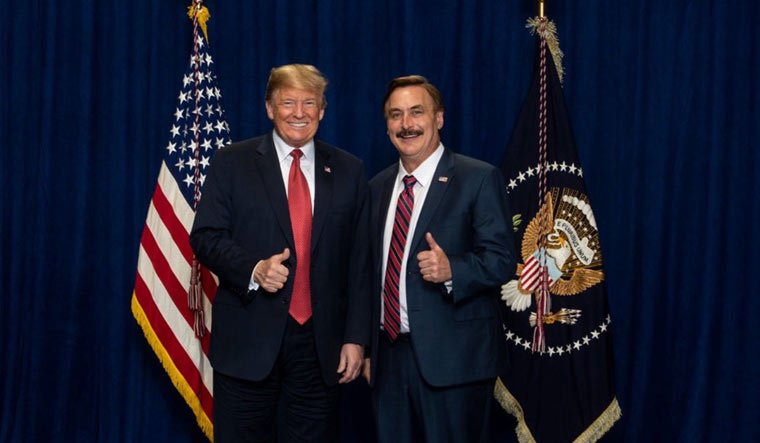 Mike "MyPillow Guy" Lindell loves to talk to journalists. He seems to enjoy the attention. This is why I am not surprised that he agreed to meet with Anne Applebaum of The Atlantic. They met at Steve Bannon's townhouse and had lunch with Applebaum at Washington D.C. Uyghur restaurant. Lindell didn't like the food.
Here is a taste of Applebaum's piece on Lindell:
What will happen when Lindell's ideological, all-American, predicted-in-a-dream absolute certainty runs into a wall of skepticism, disbelief, or—even worse—disinterest? If history is anything to go by … nothing. Nothing will happen. He will not admit he is wrong; he will not stop believing. He will not understand that he was conned out of the millions he has spent "validating" fake data. (One has to admire the salesmanship of the tech grifters who talked him into all of this, assuming they exist.) He will not understand that his company is having trouble with retailers because so many people are repulsed by his ideas. He will not understand that people attack him because they think what he says is dangerous and could lead to violence. He will instead rail against the perfidy of the media, the left, the Communists, and China.
Certainly he will not stop believing that Trump won the 2020 election. The apocalypse has been variously predicted for the year 500, based on the dimensions of Noah's Ark; the year 1033, on the 1,000th anniversary of Jesus's birth; and the year 1600, by Martin Luther no less; as well as variously by Jehovah's Witnesses, Nostradamus, and Aum Shinrikyo, among many others. When nothing happened—the world did not end; the messiah did not arrive—did any of them throw in the towel and stop believing? Of course not.
Lindell mostly speaks in long, rambling monologues filled with allusions and grievances; he circles back again and again to electoral fraud, to the campaigns against him, to particular interviewers and articles that he disputes, some of it only barely comprehensible unless you've been following his frequent media appearances—which I have not. At only one moment was there a hint that this performance was more artful than it appeared to be. I asked him about the events of January 6. He immediately grew more precise. "I was not there, by the grace of God," he said. He was doing media events elsewhere, he said. Nor did he want to talk about what happened that day: "I think that there were a lot of things that I'm not going to comment on, because I don't want that to be your story."
Not too long after that, I suddenly found I couldn't take any more of this calculated ranting. (I can hear that moment on the recording, when I suddenly said "Okay, enough" and switched off the device.) Although he ate almost nothing, Lindell insisted on grabbing the check, like any well-mannered Minnesotan would. In the interests of investigative research, I later bought a MyPillow (conclusion: it's a lot like other pillows), so perhaps that makes us even.
Read the entire piece here.