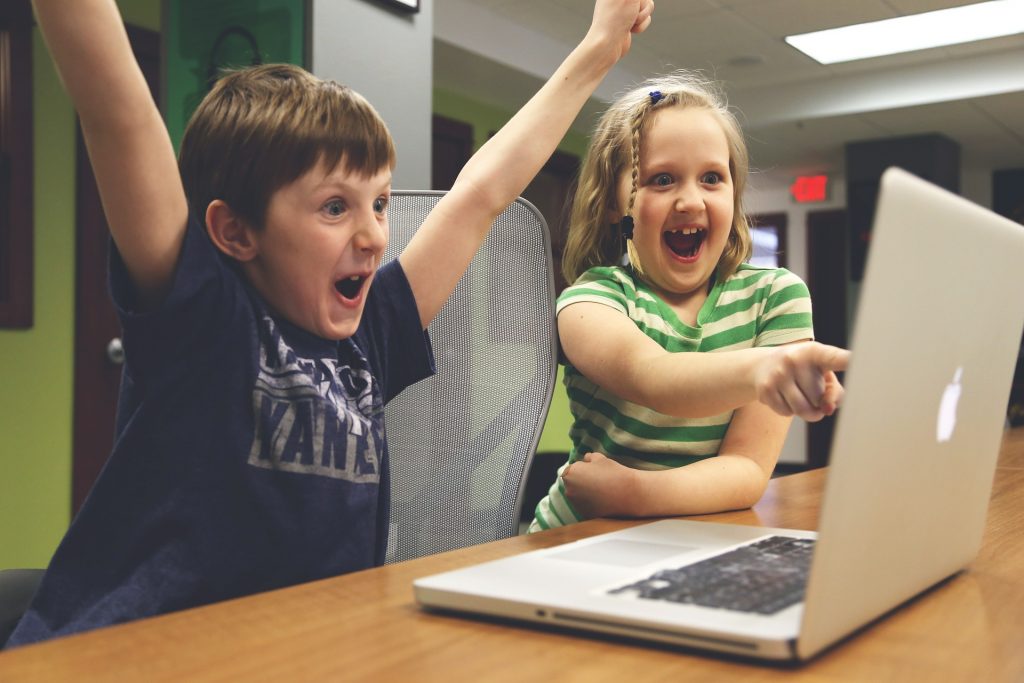 It's surprisingly good advice—especially during a pandemic
Nike's slogan wasn't always the ubiquitous "Just Do It." In 1988, Nike wanted a tagline that would unite their varied ads for hard-core athletes and casual runners, for women and men, and for the young and old. While their idea for the slogan came from an unlikely source—the last words of a murderer on death row—the new slogan overwhelmingly accomplished their goal, uniting the company's campaign behind what would soon become the motto of athletes across the world.
Now, I'm no athlete. I've never played a sport in my twenty years of life, and I have no inclination to start now. But I have been thinking about the significance of Nike's slogan since the pandemic began, and I believe it holds truths that extend far outside the world of athletics.
When the Covid-19 lockdowns swept across the U.S. in March of 2020, I was midway through the second semester of my freshman year of college. Stuck at home after spring break, students and professors alike scrambled to find reliable internet access and motivation sufficient to make it through the hastily-modified semester.
The shock of the lockdowns threatened to remove us from the reality that school was still in session, and we struggled to find ways to combat this "unprecedented" situation. There were differences in how students responded to online learning. Some students stepped up their games, juggling school and home life with hardly a pause. Other students became social hermits, ignoring online classes and nearly failing the semester.
I became one of the former type of students. Most of my friends did, too. But what made our work ethic different from those of the students who gave up? What stopped us from succumbing to the mind-numbing realization that life was changing drastically, without our permission, and that we could do nothing to stop it?
We fulfilled our academic resolutions with daily self-discipline—coupled with a healthy dose of Just Do It motivation.
At first, I didn't want to go to some of my online classes. I didn't want to write essays. I wanted to return to the carelessness of childhood, reading books, doing puzzles, and watching TV with my mom. My lack of motivation frustrated me. So one day I sat my computer on my lap, looked at my growing assignment list, and told myself to Just Do It.
In that split second after opening a new tab on Google, I chose to ignore the distracting possibility of watching YouTube. Once I got started on my work, I even found enjoyment amid the familiar pursuit of academics and forgot why I hadn't wanted to do my assignments in the first place. "Just Do It" provided the momentary determination I needed to overcome the temptation of throwing away the progress and commitments I had made at school.
The next day I encountered the same struggle to put aside distractions and excuses and get my work done now, not later. I had the same choice the next day. And while I oscillated between doing my work or taking the lazy path, the words "Just Do It" continued to convince me to, well, just do it.
More than a year later, I still have the rewards both of my finished work and of the sense of accomplishment that comes with persevering. And my friends from college recognized these rewards as well in the months that followed.
So why, if keeping resolutions gives us both benefits and satisfaction, do eighty percent of Americans who make New Year's resolutions give them up by mid-February?
Perhaps they really do run out of time or funds. But, more likely than not, they—we—simply make excuses for not starting today. And each excuse makes the next day's excuse easier, until we find that we've given up until next year, when we'll begin the process again.
Clinical psychologist Joseph Luciani understands the effort it takes to keep a resolution. "Essentially," he says, "you build self-discipline by willfully enduring the transient discomfort of changing who and what you are." The ultimate goal of a resolution is realizing who we can be and what we can do, whatever the physical means.
By completing that online semester strong, I proved to myself that I can adapt to change and overcome my procrastinating habits. I am a better student for it. Now, whenever I am tempted to become distracted from my schoolwork, I think about that semester and the discipline it taught me.
Even—or perhaps especially—during a pandemic, keeping resolutions matters. Excuses for skipping family functions, staying home from work, and skimping on a workout abound when masks and diseases are thrown into the mix. Of course keeping resolutions is hard; resolutions wouldn't be necessary if all goals and relationships were easily managed. But how many of these excuses are just cop-outs from doing the uncomfortable? And after getting into the habit of staying home, can we successfully resolve to dive back into our commitments and communities?
The importance of resolutions in our lives never seems to waver. Yet they are made and lost in the moment of indecision before picking up each day's task with gusto.
Dr. Luciani's advice for those pursuing resolutions echoes Nike's motivator: "Don't bail!" Perseverance and self-discipline are won through each moment's decision to press on past excuses to the challenge of creating personal or communal change through a good resolution. No resolution comes to fruition without a call to "Just Do It."
I think Nike's on to something. And I plan to keep taking their surprisingly good advice.
Katie Stoneback is a Writing and Spanish double major at Geneva College. She is also an editorial intern at Current.