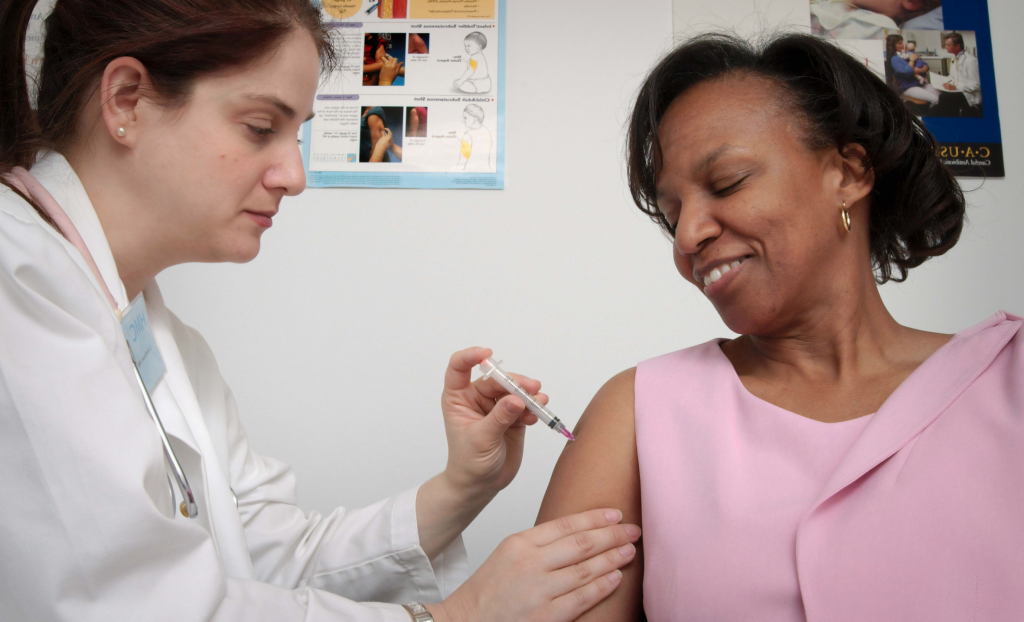 COVID-19 in the form of the so-called "Delta" variant is once again on the rise. Yesterday the Centers for Disease Control urged vaccinated people in high-transmission areas to start wearing masks again.
Many of these high-transmission areas are places with large percentages of evangelical Christians. Evangelicals are one of the most vaccine-hesitant populations in the country.
For example, Alabama, Mississippi, and Arkansas have both the lowest percentage of fully vaccinated residents and the highest concentration of evangelical Christians.
Florida (24% evangelical), Louisiana (27% evangelical), and Missouri (36% evangelical) are also high-transmission areas.
Ed Stetzer, the Billy Graham Distinguished Chair of Church, Mission, and Evangelism at Wheaton College, recently wrote to his nearly quarter-million Twitter followers with a simple and straightforward request: "Please get vaccinated."
Here are some of the responses he received:
"Go home."
"No."
"Absolutely never."
"Nope never! My body my choice. I'm trusting the Lord who made my amazing immune system."
"No thank you. I do not want to inject my body with harmful chemicals that have not been tested."
"You would've put a Jew on a box car and quoted Romans 13. Please read a Bible."
Stetzer is not the only person trying to convince his fellow evangelicals to take the vaccine. When Franklin Graham encouraged his followers to get vaccinated he got plenty of blowback:
"This is not a vaccine but genetic coding. Very disheartening."
"Wow! Words cannot express how disappointed I am to hear you advocating for 'pharmakacia' that uses tissue from aborted fetuses for testing rather than trusting in our immune system designed by God."
"Mr. Graham, you've crossed the line on speaking for Christ on this. I will not follow you to hell or on Facebook. Bye, bye."
"Please don't bring Jesus to a human level. This vaccine has caused more deaths than the normal flu shot and its basic intent was not to save lives."
Evangelical vaccine resistance comes from a variety of sources. Many no doubt watch television personalities like Tucker Carlson, a Fox News host who regularly uses his show to question the effectiveness of COVID-19 vaccines. Preachers on the fringes of evangelicalism have described the director of the U.S. National Institute of Allergy and Infectious Diseases, Anthony Fauci, as an agent of Satan who is trying to corrupt the DNA of Christians.
Eric Metaxas, a popular author and radio host, is one of many Christian commentators feeding these evangelical suspicions about the vaccine. His radio program, The Eric Metaxas Show, reaches millions on the Salem Radio Network. Many evangelicals believe that his biography of Dietrich Bonhoeffer (which has been discredited by nearly every major Bonhoeffer scholar in the world) makes him an expert on the way Christians should resist "tyrannical" governments like the Biden administration. (Metaxas, like his show's sponsor, Mike "MyPillow Guy" Lindell, believes Biden stole the 2020 presidential election from Donald Trump.)
On March 28, 2021, Metaxas tweeted: "Don't get the vaccine. Pass it on." The following month, he and his guest, conservative Catholic radio host Patrick Coffin, told pro-life Christians not to get vaccinated because some of the vaccines contained fetal tissue. Coffin called Anthony Fauci an "agent of the devil" disguised as a "capitalist researcher."
Metaxas also fancies himself a historian of the American founding. He propagates the belief that the United States was established by Christians for Christians. He tells his followers that the Biden administration's effort to get people vaccinated is violating the right of Americans to control their own bodies. In Metaxas's view of the world, conspiracy theories, misinformation, and bad science converge with a flawed understanding of "liberty."
Last week, as he interviewed writer Naomi Wolf, Metaxas said that Fauci and the National Institute of Allergy and Infectious Diseases were spreading "nonsense" and "disinformation." He then encouraged his listeners to buy a gun to defend themselves against potential members of the Biden administration who would soon arrive at their doorsteps to check their vaccination status.
Sadly, Metaxas's views on the vaccine reflect neither the teachings of the biblical God he claims to follow nor the ideals of his beloved founding fathers.
Christians believe that God created men and women to bear His image. At its best, democracy celebrates human dignity by empowering individuals to make meaningful contributions to our collective life. Human rights are important and must be defended.
But most serious students of the Bible will not recognize the kind of individual rights that Eric Metaxas defends every day on his radio show. Nowhere does the New Testament favor personal freedom over the pursuit of the common good, or what Jesus called "loving your neighbor." In fact, the scriptures teach the exact opposite. As the Apostle Paul exhorted: "Let each of you look not only to his own interests, but also to the interests of others." Christians are to have the "mind of Christ" who "made himself nothing" and took upon himself "the very nature of a servant" (Philippians 2:4-7). Elsewhere, Paul says, "Let no one seek his own good, but the good of his neighbor." (1 Corinthians 10:24).
Vaccines do not provide 100% protection against infection. The unvaccinated can still spread COVID-19 to vaccinated friends, loved ones, and the people they come into contact with at crowded bars or sporting events. While it is unlikely that a vaccinated person will die of COVID-19, why would the Christian followers of Metaxas want to spread sickness to others?
Moreover, as the unvaccinated develop severe cases of COVID-19 and wind up in the hospital, they take up a bed that might be used for someone who has become ill for reasons outside of their control. Everyone bears the burden of this kind of selfishness, from front-line workers to those of us who pay health insurance, and from people tired of wearing masks to those of us who want life to return to normal.
And let's not forget that nearly all of those who have died from the Delta variant were unvaccinated.
Whenever Christians favor rights over the good of their neighbors and the preservation of life, even their own lives, Jesus weeps.
In my next essay, which will appear on Sunday at The Way of Improvement Leads Home blog at Current, I will explain why Metaxas and other "God and country" anti-vaxxers betray the ideals of the American founders.
John Fea is Executive Editor at Current.