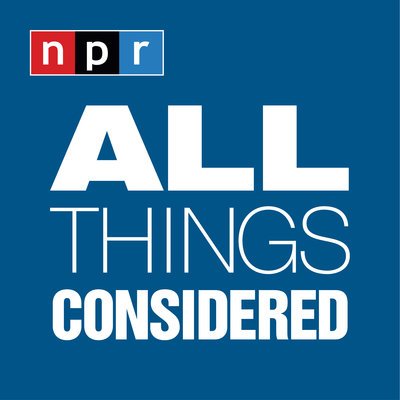 For a similar analysis, check out Tim Larsen's May 17, 2021 piece at Current: "NPR Insults the Prophet Muhammad?"
Here is a Taibbi at his Substack newsletter:
Yesterday's NPR article, "Outrage As A Business Model: How Ben Shapiro Is Using Facebook To Build An Empire," is among the more unintentionally funny efforts at media criticism in recent times.
The piece is about Ben Shapiro, but one doesn't have to have ever followed Shapiro, or even once read the Daily Wire, to get the joke. The essence of NPR's complaint is that a conservative media figure not only "has more followers than The Washington Post" but outperforms mainstream outlets in the digital arena, a fact that, "experts worry," may be "furthering polarization" in America. NPR refers to polarizing media as if they're making an anthropological discovery of a new and alien phenomenon.
The piece goes on to note that "other conservative outlets such as The Blaze, BreitbartNews and The Western Journal" that "publish aggregated and opinion content" have also "generally been more successful… than legacy news outlets over the past year, according to NPR's analysis." In other words, they're doing better than us.
Is the complaint that Shapiro peddles misinformation? No: "The articles The Daily Wire publishes don't normally include falsehoods." Are they worried about the stoking of Trumpism, or belief that the 2020 election was stolen? No, because Shapiro "publicly denounced the alt-right and other people in Trump's orbit," as well as "the conspiracy theory that Trump is the rightful winner of the 2020 election." Are they mad that the site is opinion disguised as news? No, because, "publicly the site does not purport to be a traditional news source."
The main complaint, instead, is that: "By only covering specific stories that bolster the conservative agenda (such as… polarizing ones about race and sexuality issues)… readers still come away from The Daily Wire's content with the impression that Republican politicians can do little wrong and cancel culture is among the nation's greatest threats."
NPR has not run a piece critical of Democrats since Christ was a boy. Moreover, much like the New York Times editorial page (but somehow worse), the public news leader's monomaniacal focus on "race and sexuality issues" has become an industry in-joke. For at least a year especially, listening to NPR has been like being pinned in wrestling beyond the three-count. Everything is about race or gender, and you can't make it stop.
Read the rest here.