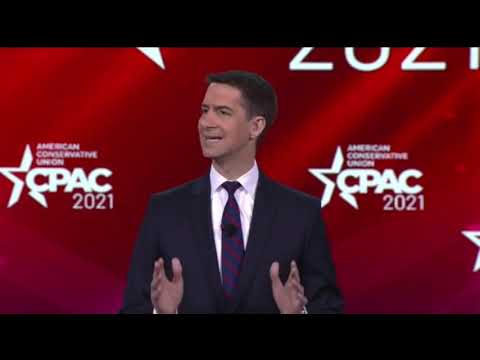 Should we debate the usefulness of critical race theory? Of course we should. We live in a free and democratic society. But the conservative attack on the theory is getting downright absurd.
Take the recent hullaballoo over Air Force Academy political scientist Lynne Chandler Garcia. In a recent op-ed at The Washington Post, Garcia explained how she uses critical race theory in the classroom. Here is a taste of that piece:
In my classes, cadets learn about the ideals embedded in this founding document. We explore the liberalist theories that promoted these ideals, and we embrace our democratic system of government. But we also acknowledge that the United States was founded on a duality: liberalism and equal rights on the one hand; inequality, inegalitarianism and second-class citizenship on the other.
Critical race theory provides an academic framework to understand these nuances and contradictions. It helps students identify the structural racism and inequality that has been endemic in American society. And it provides methods for deconstructing oppressive beliefs, policies and practices to find solutions that will lead to justice.
The reality of the Constitution is that it upholds the rule of law and human rights, but once also allowed slavery and has been used to perpetuate legal discrimination. As Frederick Douglass pointed out, although the Declaration of Independence and Constitution espoused liberty and justice, enslaved people had no part of those virtues and no reason to celebrate a day like the Fourth of July. Thurgood Marshall suggested a "sensitive understanding of the Constitution's inherent defects and its promising evolution."
Arkansas senator Tom Cotton is not happy about the way Garcia teaches the Constitution. He wants Garcia fired:
I would love to hear Tom Cotton articulate just how he would teach the Constitution. How would he deal with the fact that the founders owned slaves and did not prohibit slavery? (Yes, many of them did own slaves, Kayleigh McEnany.) What about the 3/5th clause? This stuff is part of American history. It appears Cotton doesn't want Air Force Academy cadets to learn about it.
We all live with the legacy of the past.
According to Hillsdale College historian Wilfred McClay, history reminds us that "we rode in on a horse that we didn't create" and we should thus learn something about that horse, and the horses before it, and the horses before it…." So true. But I think Bill would also admit that we all didn't ride in on the same horse. Critical race theory helps us to understand that some folks rode in a white stallion and others rode in on a broken-down nag.