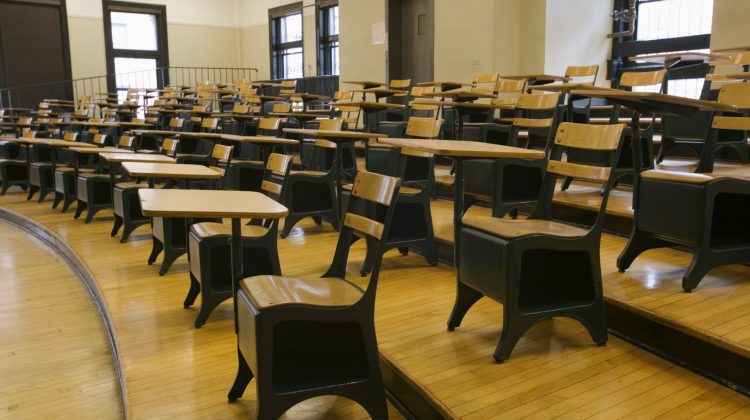 North Carolina House Bill 324 forbids K-12 teachers from teaching:
One race or sex is inherently superior to another race or sex.
An individual, solely by virtue of his or her race or sex, is inherently racist, sexist, or oppressive, whether consciously or unconsciously.
An individual should be discriminated against or receive adverse treatment solely or partly because of his or her race or sex.
An individual's moral character is necessarily determined by his or her race or sex.
An individual, solely by virtue of his or her race or sex, bears responsibility for actions committed in the past by other members of the same race or sex.
Any individual, solely by virtue of his or her race or sex, should feel discomfort, guilt, anguish, or any other form of psychological distress.
That the belief that the United States is a meritocracy is an inherently racist or sexist belief, or that the United States was created by members of a particular race or sex for the purpose of oppressing members of another race or sex.
Conor Friedersdorf writes at The Atlantic: "…even harsh critics of this kind of legislation grant that North Carolina's effort is less vulnerable to censorious abuses than those of other states." I agree with him. I also agree with all seven of these points. I don't know what happens in other disciplines, but most of this does not belong in a history classroom. If you want to preach this stuff go find another field of study or become a full-time activist.
In my view, #7 is the only one that has merit in a history classroom. If history teachers want to make the case that the American Revolution happened because white plantation owners sought to preserve slavery, they are free to make that argument as long as it can be supported by the evidenced-based rules of the historical profession. They would also need to realize that most American historians, as we saw during the debate over the 1619 project, would disagree with such a view.
I hope you will read Friedersdorf's piece. I have sat through enough "conversations" on teaching race to conclude that they lack this kind of nuance.
In the end, while I agree in principle with the content of NC House BIll 324, I would still probably vote against it because it disrespects good American history teachers. If trained well, history teachers would not bring these concepts into their classrooms to begin with. The North Carolina legislature shouldn't lecture the state's American history teachers on this front, especially since–and I am guessing here–most of them have never been inside a history classroom.
Freidersdorf adds:
I sympathize with fears that some educators try to indoctrinate rather than educate public-school students about race and that some left-progressive perspectives about race veerinto racial essentialism, discrimination, or crude racial stereotypes, like the notion that showing up on time or revering the written word is an attribute of "white culture." Any teacher actively promoting the concepts targeted by the North Carolina bill should meet public resistance. For lawmakers or parents to object to curricula that promote ideological dogma about race is neither illiberal nor authoritarian, any more than objecting to Lost Cause mythology in public schools is illiberal or authoritarian.
Also this:
The populist right is now using critical race theory—a term that originally referred to a distinct, decades-old form of scholarship about racism in American politics and law—to encompass everything conservatives dislike about leftist identity politics, while the progressive left now understands CRT to be mere common-sense truths about racism in America. The outrage entrepreneurs on either side of H.B. 324 therefore share a perverse incentive to portray it as a law that would ban critical race theory. The bill would prevent "discriminatory concepts, like Critical Race Theory, from being taught as fact or endorsed," North Carolina's Republican House speaker, Tim Moore, declared in a press release. Democratic Representative Kandie Smith likened the bill to a "book burning" and said, "A small group of enraged individuals are looking to ban an entire concept of thought because it makes them uncomfortable."
In response to Rep. Kandie Smith's comment above, I think she is right when she says that a deep dive into American history should make students uncomfortable. I have made this case many times. But in the history classroom, it is the content, portrayed in an honest and compelling way, that should make students uncomfortable, not the political stance of an instructor promoting the seven concepts listed in the bill. As for Rep. Tim Moore, he does not seem to understand critical race theory. There is nothing in the North Carolina bill that bans the teaching of the following facts: systemic racism is real; white people have benefited from racism, race is socially constructed, people have acted in American history based on their identification with a particular race (or class or gender or religious faith, etc.), and Black voices offer the best insights into the Black experience in America and should be read by all students when covering the topic in American history courses.