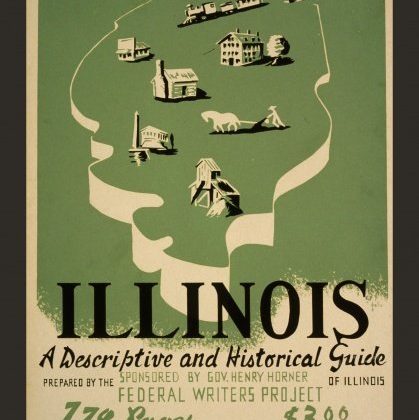 Scott Borchert is the author of Republic of Detours: How the New Deal Paid Broke Writers to Rediscover America. Here is a taste of his recent piece at The New York Times:
Opponents will complain about excessive spending or subversive elements in the F.W.P.'s ranks. But this is no reason to hold back. In the 1930s, the project's staunchest enemies — nativists and white supremacists among them — denounced the F.W.P. as the worst kind of left-wing folly. But the project found supporters in chambers of commerce, travel associations, and, especially, the commercial publishing houses that released most of the F.W.P.'s books. In fact, 44 of those publishers issued an open letter in defense, arguing that no single private house could have accomplished what the F.W.P. did in a few short years, under conditions of enormous strain, and that curtailing the project would be "a severe deprivation to the reading public and to the enrichment of our national literature."
They recognized what the nation stood to lose when the F.W.P. was destroyed, and they were right. Now, generations later, we have a chance to bring the project back. Let's take it.
Read the entire piece here.