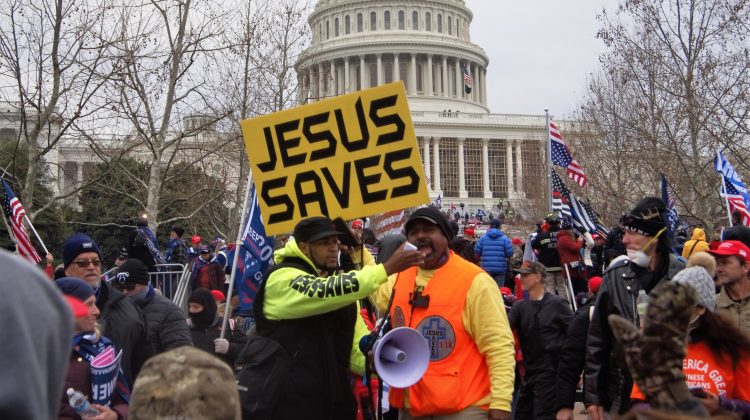 I have already introduced readers to Tyler Ethridge, a Seven Mountain Dominionist trained at Charis Bible College's David Barton School of Government. But Ethridge was not the only evangelical Christian at the U.S. Capitol on January 6. Here is Michelle Boorstein at The Washington Post:
Late last month, one of the accused Jan. 6 Capitol insurrectionists told a D.C. judge that she didn't recognize his authority and was making a "divine special appearance." Another one of the accused streams a solo religious service each week that he calls "Good Morning Sunday Morning." A third runs a 65,000-subscriber YouTube channel where she shares Bible verses and calls herself a "healer of deep inner wounds."
Pauline Bauer, Stephen Baker and Jenna Ryan were among the thousands who descended on the Capitol in protest of what they falsely called a stolen election, including some who saw themselves engaged in a spiritual war. For many, their religious beliefs were not tied to any specific church or denomination — leaders of major denominations and megachurches, and even President Donald Trump's faith advisers, were absent that day. For such people, their faith is individualistic, largely free of structures, rules or the approval of clergy.
Read the rest here.