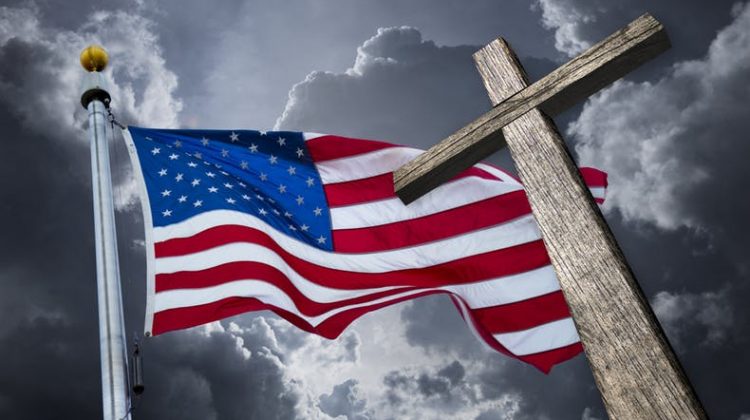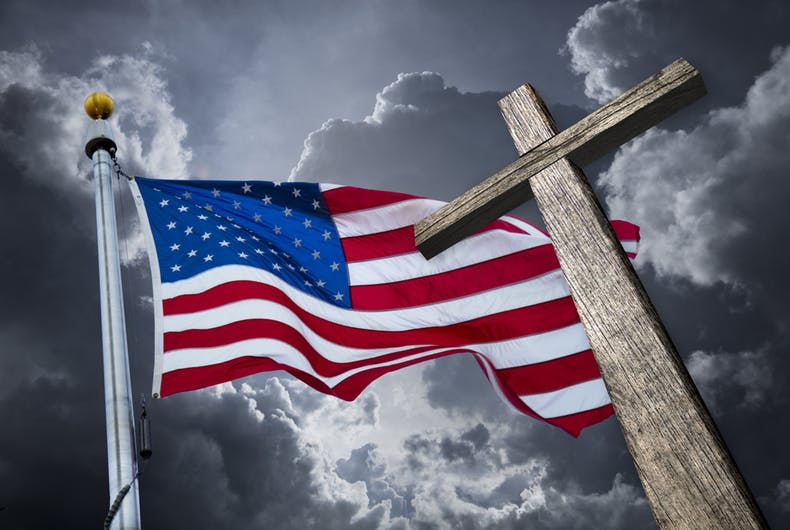 I was going to add this to today's Evangelical Roundup, but I thought I would include it in a separate post. Now if we can get this kind of tweeting on Easter or Pentecost Sunday.
David French offers a lesson on Christian patriotism.
Shane:
Shane in 2019:
God and country on Sunday morning in Chattanooga.
So were the founding fathers who separated church and state in their new government "godly" or "ungodly?":
The Black National Anthem or "Let Every Voice and Sing" begins "Lift every voice and sing/Till earth and heaven ring/Ring with the harmonies of Liberty/Let us rejoicing rise/High as the listening skies/Let it resound loud as the rolling sea." It also says, "God of our weary years/God of our silent tears/Thou has brought us thus far on the way/Thou who has by Thy might/Led us into the light/Keep us forever in the path, we pray/Lest our feet stray from the places our God, where we met Thee/Lest, our hearts drunk with the wine of the world, we forget Thee/Shadowed beneath Thy hand/May we forever stand/True to our God/True to our native land." Frankly, this anthem is much more Christian than the Star Spangled Banner, the Pledge of Allegiance, the Declaration of Independence, and the U.S. Constitution put together. But it apparently not enough for Trump lawyer and former Liberty University Falkirk Center fellow Jenna Ellis:
Liberty University weighs in. I am still searching for the biblical passages that endowed us with the right to bear arms:
What would it mean for our founding to be "destroyed?" Who wants this?
if Helfenbein is right, based on its Twitter feed I think the Standing for Freedom Center at Liberty University needs to work harder at patriotism:
This verse has nothing to do with patriotism or nationalism. The notes of English Standard Version, the preferred translation of conservative evangelicals, says that "freedom" here "refers to the many kinds of freedom that come with salvation in Christ and with the presence of the Holy Spirit: that is, freedom from condemnation, guilt, sin, death, the old covenant, and blindness to the gospel, as well as freedom that gives access to the loving presence of God." This, of course, did not stop Ralph Reed's Faith & Freedom Coalition from tweeting this:
And there is also this:
Lance Wallnau makes a direct link between the founding fathers of the United States and Seven Mountain Dominionism:
David Brody of the Christian Broadcasting Network:
Jack Hibbs had a patriotic service at Calvary Chapel in Chino Hills, California. He trashes public school history teachers by telling the high school and middle school kids in the audience that they will learn more American history during the service than will ever learn in school, unless they are homeschooled. Hibbs's church service makes Robert Jeffress's service at First Baptist-Dallas like a Mennonite camp meeting. The Declaration of Independence was read. The speaker was Kenyon Cureton of the Family Research Council. He preached about American exceptionalism and promoted his daily devotional "focusing on what happened each day on the calendar in American history from a Christian perspective." He also talked about the four references to God in the Declaration of Independence. For a more nuanced view click here. The rest of his talk come straight from the David Barton/Wallbuilders playbook. At the end of the service, Hibbs came out with a robe to imitate the preachers of the so-called Black Robed Regiment. Watch:
Christian nationalist worship leader Sean Feucht had an event in the Bronx. Eric Metaxas started things off:
Mark Tooley is the President of Institute on Religion & Democracy:
Court evangelical Johnnie Moore is patriotic:
I know a lot of haters, bigots, and leftists who are patriotic:
More from Bauer. As American historian know, this "mission" statement did not really become a "mission statement" until the 19th century:
Actually, many of them do come from Washington (actually, New York and Philadelphia):
For Greg Laurie, spiritual revival is the key to American renewal, just like in the 18th-century.
Can you think of a better place for Jack Graham to preach on the 4th of July?
The Established Church checks in:
American flags in the sanctuary? No issues here: