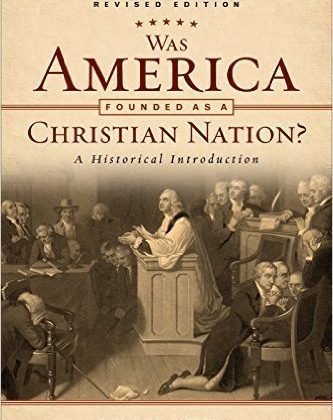 I've had a lot to say about this topic in the past. Today, however, I am just going to offer some resources. For those inspired by Independence Day weekend to do some reading or viewing:
Was America Founded as a Christian Nation? A Historical Introduction
CNN article: "Was America Founded as a Christian Nation?"
A short piece at The Montreal Review
A 2016 C-SPAN lecture at Centre College in Danville, Kentucky.
I gave a similar lecture in 2012 at Mary Washington University in Fredericksburg, MD:
What the Left and the Right get wrong about this issue.
A conversation with Avett Brothers bass player Bob Crawford:
A conversation with Bob Robinson at Reintegrate podcast.
Religion News Service covered the differences between my view and the view of Eric Metaxas.
I did an interview with Randall Stephens at the blog of the now defunct Historical Society.
On the road with Christian America
It's a bad question.
A conference at Duke:
This was a great event.
Discussing this issue with McKenzie, Noll, and Marsden at Wheaton