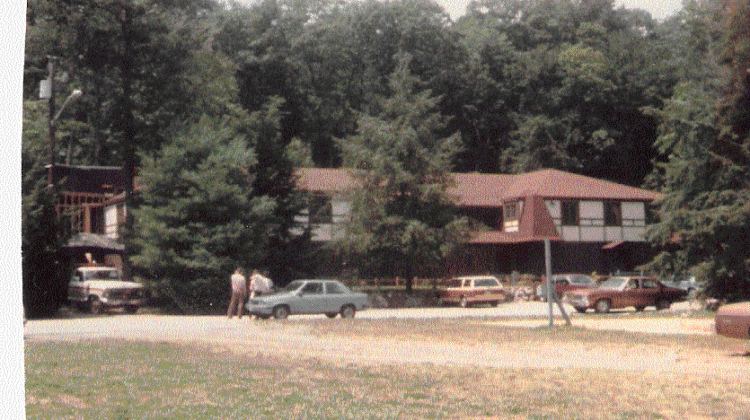 I wouldn't call Gilgal a "cult," although some have called it that and I can understand why.
One of these days I will write about the first seven or eight years of my evangelical life as an active participant in the life of the now defunct Gilgal Bible Chapel in West Milford, New Jersey. (Well, I guess I am doing that now, aren't I!) There are many stories to tell–some good and some bad. And there are probably a lot of stories I won't tell, or at least shouldn't tell. Whatever the case, Gilgal was my introduction to evangelical Christianity. I never experienced anything like Gilgal before and I am guessing I will never experience anything like it again. Gilgal was part fundamentalist congregation, part Jesus commune, part evangelical youth ministry, part Christian camp, part social justice outreach ministry, and part cult. Those years were some of the best of my life, and some of the worst.
I thought about the "cult" part of Gilgal after reading Jennifer Wilson's review of Amanda Montell's Cultish: The Language of Fanaticism atThe New Republic.
A taste:
Montell has a personal investment in cults and how to spot them: Her father grew up in one. In 1969, when he was 14, Craig Montell's parents joined Synanon, the drug rehab program turned repressive cult. Synanon forced its patients to go cold turkey and cut off all communication from family and friends. Soon it began attracting nonaddicts, some in search of spiritual rejuvenation, others led by an inchoate desire to participate in something unusual (Montell says her grandparents just "wanted to be part of the countercultural movement"). At the Synanon commune, "children lived in barracks miles away from their parents," and "married couples were separated and assigned new partners." Infamously, everyone in Synanon had to participate in a ritual called "The Game." It was an intense nightly session where members would sit in circles and criticize one another in a supposed act of radical honesty. Listening to her father's stories as a child, what fascinated Montell the most "was the group's special language," she says. What was the point, Montell wondered as a child, of all these clandestine codes, from "The Game" to "love marriages" (Synanon's reassigned partnerships)? How did they fit into the broader pattern of violence taking place within the organization and ones like it?
A lot of this sounds familiar to me, especially the part about the intense nightly sessions. At Gilgal, they called it "sharing" and it was a required part of a group called "Workmanship."
Read Wilson's entire review here.