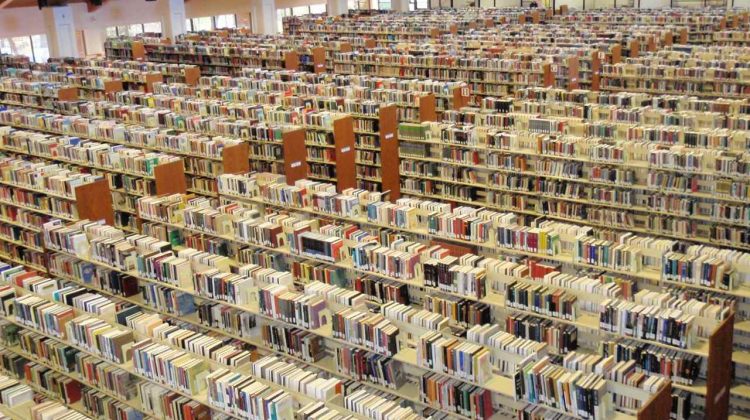 I am really excited for my colleagues at the Messiah University's Murray Library as they launch their new "discovery" system called Primo this week. I can't weight to dig in.
I have benefited immensely from Murray Library's e-book collection, interlibrary loan services, and, of course, the collection itself. Our librarians are some of the best in the business and I admire their sense of vocation and service.
A lot has changed in my two decades at Messiah. During my first five years as a faculty member I used to spend a lot of time in the periodical section. I actually scheduled time to do it. I would devote an hour or so to browse through the newest journals and magazines looking for something of interest. I was not looking for anything in particular, I just wanted to see what was being published in the scholarly fields that interested me. This is how I kept up-to-speed on the contours of intellectual life as a young teacher-scholar. I held journals and magazines in my hand, digested the tables of contents, skimmed a few articles, and wondered what it would take to publish something in these periodicals one day. I would then place the journal on the re-shelving cart so the librarians could note that someone had looked at it.
It was never a burden to do this. In fact, it was always a highlight of my week. I did the same thing as a divinity school student at Trinity Evangelical Divinity School, a graduate student at SUNY-Stony Brook, a dissertation fellow at Penn, and as a post-doc at Valparaiso.
The periodical section at the Murray Library no longer exists.
Today I do most of my browsing online. As a blogger and curator I now make daily visits to dozens of periodical websites. But I no longer experience the serendipity I once did when I would browse the periodical section. Sure, I find interesting things, but something is still different. There was something unique about getting out of my office chair and away from the screen, putting on a jacket, and walking a few hundred yards to the library.
The same is true of the library book stacks. E-books are great. They are easily accessible and searchable. But I miss the days of looking for a book in the stacks and seeing all the other books on the same subject standing to the left and right of the one I needed. I would leave the library with a massive pile. I guess I could still do this, but I rarely go to the library for this kind of thing anymore. I send a student assistant instead.
I am guessing that one of our librarians could read this post and teach me how to duplicate my browsing experience digitally, but I will need a lot of convincing. Our librarians' time is probably better spent helping other students and faculty members than teaching an old dog new tricks. 🙂
With all this in mind, I can definitely relate to Jason Guriel's piece about browsing the stacks of Blockbuster video stores. Here is a taste:
INFORMATION MOVES, or we move to it," wrote sci-fi novelist Neal Stephenson in Wired magazine back in the '90s. "Moving to it has rarely been popular and is growing unfashionable; nowadays we demand that the information come to us."
How hoary the old pathways look to us now, like ruts left by a stagecoach. What elaborate workarounds and wastes of time we'd evolved to find the content that now floods our phones. The sheer legwork of it all! One of my rituals, when I was downtown, was to steal into the so-called World's Biggest Bookstore (since razed for condos) and head for Music or Performing Arts or whatever the section was called. There, I'd browse the shelves for record guides to determine which albums might be worth my time (though clearly I had lots of time). Leafing through the goods was frowned upon. But there was always a well-thumbed copy of a guide that looked too battered for anyone to want; yet, like an oracle, it had entertained visitors. Anyway, I would eventually cross the street to HMV or Sam the Record Man and buy the album I'd settled on.
Scrolling has rendered this entire process—an afternoon's worth of activity—obsolete. Who needs all that tramping around cumbersome cities with boon companions? In a matter of clicks, armed mainly with a thumb, you can call up a consumer report, make your decision, and then head over to Amazon to seal the deal. You have your afternoon back. Not that you'd fill it with quiet reverie, of course: the new efficiencies merely make room for yet more scrolling.
Read the entire piece at The Walrus.