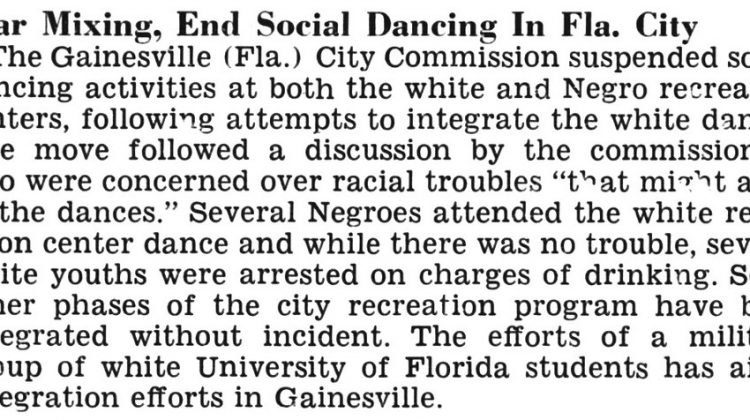 Jessica Morey teaches African-American history, Advanced Placement U.S. history, A.P. U.S. government, and economics at St. Francis Catholic High School in Gainesville, Florida. She says she does not teach critical race theory.
In a recent piece at The Gainesville Sun, she tells us what she does teach and responds to the Florida Board of Education's new rule banning critical race theory and the 1619 Project. Here is a taste:
I teach a love of country and the Constitution. I say the Pledge each day with hand over heart. I give students a personal pocket Constitution, which includes the Declaration of Independence. We read the Constitution in its entirety and reference it throughout the course, particularly when looking at how Supreme Court cases or amendments have changed its interpretation over time. I encourage students to keep it handy.
I also teach the influences of the Enlightenment on our Declaration of Independence. I teach that Thomas Jefferson included a slavery grievance in his original version that was cut out due to the politics of the time. I teach the debates over slavery and the causes of the Civil War. I teach Reconstruction and examine its successes in passing the 13th, 14th, and 15th amendments but also the lost opportunity to give newly freed Blacks economic opportunities and protections against discrimination.  
I teach how the Supreme Court's overturning of the Civil Rights Act of 1875 in 1883 led to a legal basis for individuals to discriminate in private venues. I teach that the court further sanctioned Jim Crow laws through the passage of Plessy v. Ferguson. I teach how justice was not always just for African-Americans by studying lynchings, the Scottsboro trials and the story of Emmitt Till. I teach how the party of Abraham Lincoln became the new party of Southern Dixiecrats, who abandoned the Democratic Party in droves once their party became the party that passed the Civil Rights Act of 1964.
Read the rest here. Morey sounds like a great high school history teacher. Her piece resonates with this piece I wrote a couple weeks ago at Current.