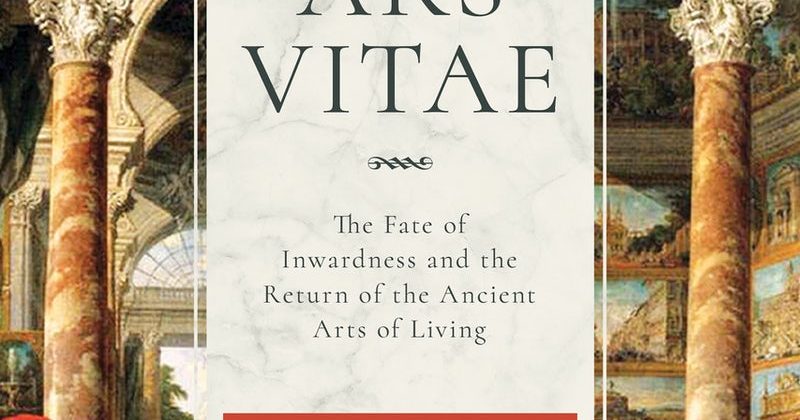 Eric Miller is editor of Current. Elisabeth Lasch-Quinn is a Current contributor. And some of you recall my podcast conversation with Lasch-Quinn in Episode 77 of The Way of Improvement Leads Home Podcast.
Here is a taste of Miller's review of Ars Vitae: The Fate of Inwardness and the Return of the Ancient Arts of Living at the blog of the Christian Scholars Review:
Forty years ago Alasdair MacIntyre's After Virtue: A Study in Moral Theory unexpectedly became a touchstone text, one that scholars across disciplines read with unusual urgency.  In the midst of the postmodern turn, MacIntyre served notice that modernity's increasingly evident deficits—cultural, political, and intellectual—might be fruitfully addressed by arguments stemming from ontologies believed by many, perhaps most, to have been discredited.  MacIntyre's turn to Aristotle, and in the ensuing years to Aquinas, attained surprising traction—in the form of respect, if not conversion—across the humanities and social sciences.  
Elisabeth Lasch-Quinn's 2020 volume Ars Vitae: The Fate of Inwardness and the Return of the Ancient Arts of Living follows in this estimable scholarly flow; fittingly, it is published by the same house as After Virtue: The University of Notre Dame Press.  Like After Virtue, Lasch-Quinn's book calls out the conceits of the contemporary West—most notably, perhaps, its unconvincing boasts of freedom—and details with affecting pathos what she calls "the imploding of our spiritual imagination" (82).  She writes not as a scold but as a seer, a sympathetic seer, one drawn to scholarship as a form of rescue. At one point in the book she mentions Foucault's taxonomy of "truth-telling": the prophet, concerned with "destiny," the teacher-technician, focused on techné; the "parrhesiast," centered on ethos; and the sage, preoccupied with "being."  Throughout the book Lasch-Quinn speaks convincingly in all four modes.  But in the end it's the sage whose voice registers most fully.  Lasch-Quinn is impelled to take the reader to the foundational levels of being itself, imploring us, in view of our historical circumstance, to rethink all that we thought we understood.
Her sense of having herself discovered "the sacredness or inherent integrity of the ordinary" (262) pervades the book (though this is not confessional writing in any overt way).  For Lasch-Quinn, sacredness is not a metaphor.  It is metaphysical.  She prods the reader to reject, without baldly saying so, anything like a final secularity, and she subtly urges the reader to push past agnostic indecision.  What she presents instead, in bold but winsome fashion, is the possibility of a cosmos infused not just with "meaning" but with love itself, following closely in the traces of Plotinus, among other Platonists.  "Any hope we might have for a better life," she writes, "would need to rejoin beauty and truth, retrieving meaning through hope for transcendent, immanent fulfillment of longings that can otherwise destroy us."  And, in sage-like fashion, she adds, "Given our need for love, which is as painfully real as can be, anything less would be impractical" (320).
Read the rest here.