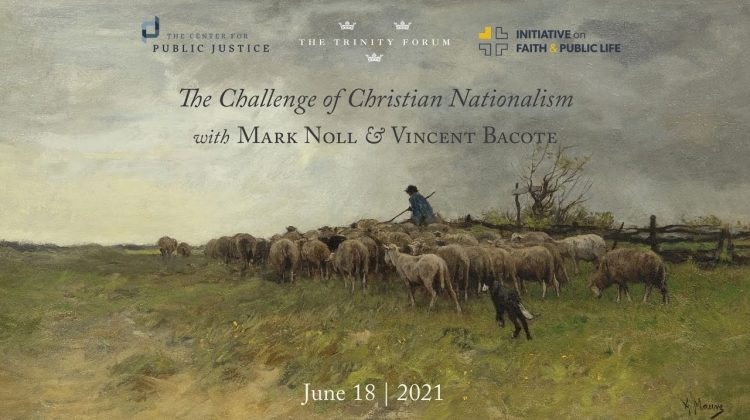 A good conversation sponsored by The Trinity Forum. Some comments:
I love Mark Noll's workspace. Do I see an exercise bike?
I love that Vince has a copy of Carl F.H. Henry's autobiography Confessions of a Theologian on his bookshelf.
This seems like an important conversation for the Trinity Forum to sponsor since its founder, Os Guinness, has lately been pushing a view of American history that is getting a lot of traction with folks like Eric Metaxas and other Christian nationalists.