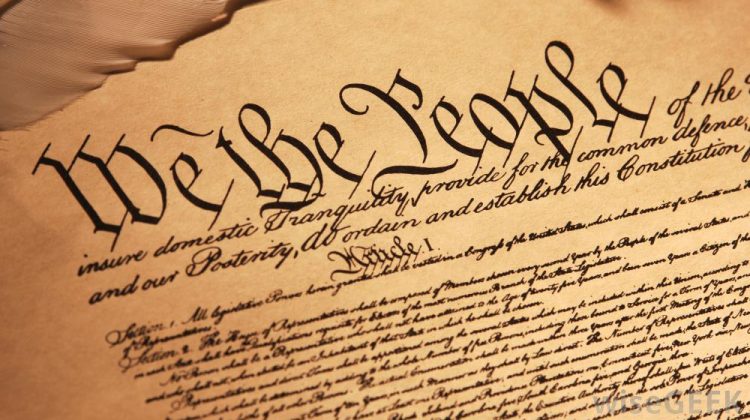 Recently, a scholar in another discipline asked me how Christian nationalists who study the American past "ignore, navigate around, or distort the Establishment Clause of the First Amendment." I address this in Was America Founded as a Christian Nation?: A Historical Introduction. Here is that passage:
As one might expect ,the Christian America advocates have their own way of interpreting the First Amendment, one that differs fundamentally from the 1947 Court. This interpretation focuses on two interrelated points. The first address the phrase, "Congress shall make no law respecting an establishment of religion.'" In the context of the eighteenth century, they assert this phrase means that the framers rejected the idea of a religious establishment of one specific Christian denomination. In other words, the framers did not want one denomination or sect to have a special relationship with the federal government in the way that church and state were so closely connected in Europe. It was wrong, they believed, for Christians to be forced to pay taxes to a denomination to which they were not affiliated just because that denomination enjoyed the special privilege of being an "established'" church.
But these writers do not stop there. If the framers did reject the idea of one established Christian sect, they did not reject the idea that there should be a general 'Christian' establishment made up of denominations of all stripes. The United States was a Christian nation, defined by Christian pluralism. (It may be more accurate to say that it was a Protestant nation defined by Protestant pluralism.) The beliefs of Christianity would shape the moral fabric of the nation and the Christian faith would hold a special place in society. This means that Christians expressions of faith should be not only permitted but encouraged throughout the nation. It also means that those of non-Christian faiths would be tolerated, but would need to learn how to live with the Christian culture that defined the country.
This notion of a Christian establishment is everywhere in the works of these writers. David Barton is perhaps its strongest supporter. According to him, "The Founders intended only to prevent the establishment of a single national denomination, not to restrain public religious expression.'" He later adds that the founders "never intended the First Amendment to become a vehicle to promote a pluralism of other religions.'" Here Barton quotes commentaries on the Constitution written by the early nineteenth-century Supreme Court justice Joseph Story (one of the Christian Right's favorite Supreme Court justices), who argues: "The real object of the [First Amendment was not to countenance, much less to advance, Mahometanism, or Judaism, or infidelity, by prostrating Christianity'; but to exclude al rivalry among Christian sects.'" Gary DeMar, in commenting on the same quote from Story, concludes that "Christianity was the accepted religion of the colonies, but that no single sect should be mandated by law. The amendment was not designed to make all religions equal, only to make all Christian denominations (sects) equal in the eyes of the Constitution and the law."