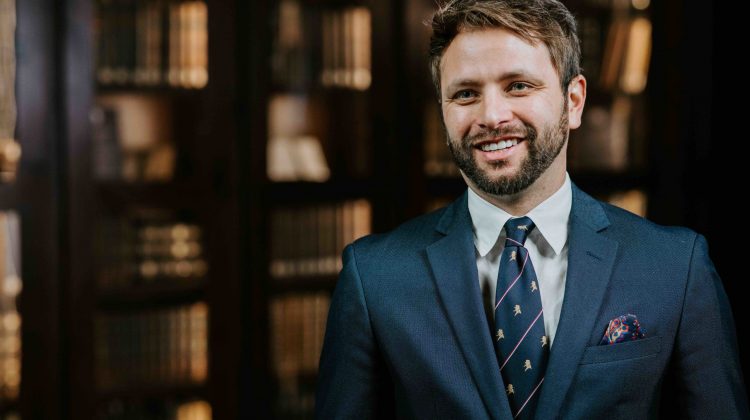 Owen Strachan is an outspoken and bombastic conservative evangelical seminary professor who just published a book titled Christianity and Wokeness: How the Social Justice Movement Is Hijacking the Gospel–and the Way to Stop It. Here are some of his tweets (so far) from June 2021:
This tweet from writer Alan Cross recently came to my attention:
Here is a taste of Stachan's 2014 Patheos post, "With Tears: On Racism and the Gospel":
Like many, I have been deeply saddened by the deaths of Michael Brown and Eric Garner. I have wanted to carefully think through these matters. We feel great pressure today to speak instantaneously and with maximal depth about current events. I found that I needed to listen, learn, and hear my brothers and sisters speak–particularly my African-American brothers and sisters, whose reflections have been moving, instructive, and invaluable to me.
It sure sounds like Strachan believes ethnic and racial identities are important:
We must grasp in our day the transformative nature of our justification. It is our very identity: we are those who are justified by faith in Christ. This is the supreme truth of our lived Christianity. We retain our background, personality, and connections, and they are important to us. We need not minimize them or blind ourselves to them…
It sure sounds like Strachan is talking about systemic racism here:
We cannot singlehandedly reverse the course of the world. Our realm is in flames. It may well get worse rather than better. But that must not constrain our moral imagination. Wherever possible, we work to reach those who are lost and in eternal danger. We tackle the epidemic of fatherlessness and familial breakdown. We speak frankly about the failings of many past Christians, far too many Christians, who not only thought that slavery wasn't forbidden by Scripture but actively used it to justify slavery, the slave trade, and a million awful outworkings of a system built on nothing but unbridled racism straight from the pit of hell.
We do not sidestep this history. We do not act as if it is a small thing, a historical curiosity, one that used to be a big deal but is not any longer. We look into our heritage, and in places, it is ghastly….Reckoning with this history and its ongoing ramifications is not "white guilt." White guilt is silly. It prostrates itself and narcissistically makes itself the end of the grieving process. What I am speaking of is altogether different. It is cruciform honest. It does not minimize, explain away, or cheerfully ignore slavery in America. It does not grovel. But it is self-aware. Cruciform honestly is sorrowful. It understands why merely thinking of slavery would enrage African-Americans. There is no justification of any kind, biblical or otherwise, for slavery and the slave trade.
Hated of such injustices does not necessarily evaporate when an event is past. Would we assume that Jews would simply "come to terms" with the Holocaust? Would we expect that the Chinese would one day forget the Rape of Nanking? Augustinian depravity reminds us that sin not only corrupts, it wounds. It leave scars. The African-American experience has been shaped by slavery. You can not unsee it. You cannot undo it….
Our approach as best I can conceive it is many-sided. We remember the past. We uphold the rule of law. We do not gloss over brokenness. We support police and seek to build trust in them. Too often, they are the only people beyond residents who enter urban communities. We target racism wherever we see it. Any problem that is systemic must by definition be local; in order for fire to spread in a forest, it must consume 10,000 trees….
Read the entire piece here.