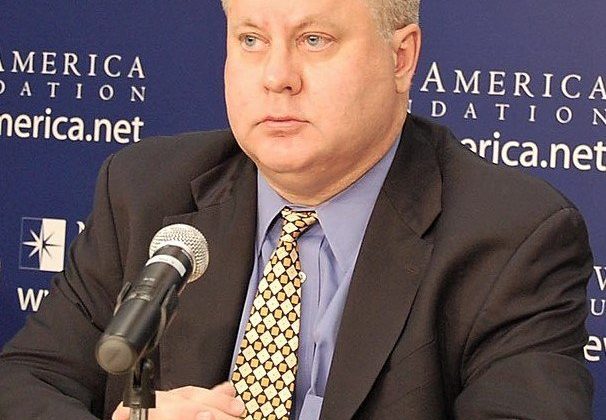 Over at New York Magazine, Eric Levitz reviews the work of public intellectual Michael Lind. The piece is much more nuanced than its title.
Here is a taste of "The Delusions of the Radical Centrist":
…Michael Lind, has long been a heterodox presence in the American commentariat. A professor at the University of Texas and founder of the center-left New America Foundation, he has, at various points in his career, been a neoconservative apologist for the Vietnam War, centrist proponent of entitlement reform, and arch critic of the libertarian right. In recent years, however, he's become an intellectual guru to the minority of American conservatives who are genuinely interested in formulating a new economic orthodoxy.
Lind makes routine contributions to American Affairs, a journal of the nationalist right, and American Compass, a putatively pro-worker conservative think tank that champions collective bargaining and industrial policy. The fullest expression of Lind's current worldview can be found in his 2017 book, The New Class War, in which he argues that the ascent of the populist right in the U.S. and Europe is a symptom of the de facto disenfranchisement of the Western working class during the neoliberal era.
If Lind's account of globe-spanning political trends rests on an idiosyncratic reading of history, his analysis of contemporary American politics is rooted in a banal prophecy: The U.S. is undergoing a partisan realignment that will render "the old spectrum of left and right" obsolete. In 2016, Lind argued that Bernie Sanders's surprisingly strong primary campaign did not represent a "repudiation of the center-left synthesis shared by Bill Clinton, Barack Obama, and Hillary Clinton," and would have no durable influence on Democratic policy. Rather, as the Democrats grew more reliant on college-educated voters, the party would grow more solidly committed to neoliberal economic policy. The increasingly proletarian GOP, meanwhile, was poised to "move left on entitlements" as the populism of its voters prevailed over the libertarianism of its donors.
America could use more incisive critics of professional-class liberalism. But only the GOP has use for intellectuals who preach "bothsideism" in populist tones. Unfortunately, Lind's penchant for doing the latter mars his efforts to serve as the former.
Read the entire piece here.