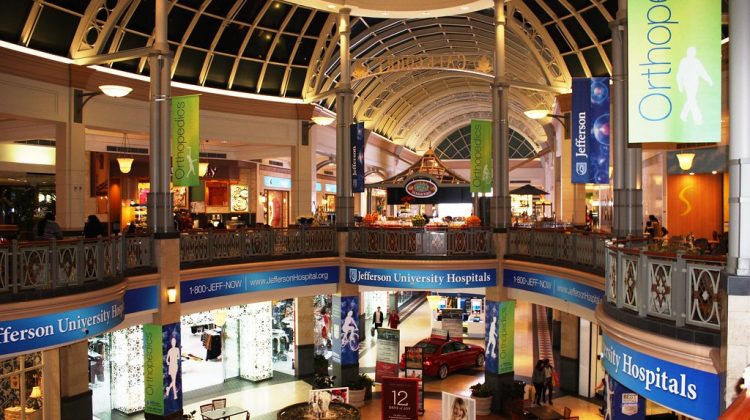 I went shopping with my family on Saturday. My daughter needed to buy some things for her new apartment so we jumped in the car and headed east on the Pennsylvania turnpike. We started at IKEA in Conshohocken, Pennsylvania and ended-up at the massive King of Prussia Mall.
Both places had signs, posted prominently at the entrance, announcing that vaccinated people did not need to wear a mask. Since we are all fully vaccinated, we did not wear masks (although we had them with us, just in case we needed them for some reason), but at both IKEA and the King of Prussia Mall we were in a significant minority. This made me wonder: Were all these masked people unvaccinated? Or were they vaccinated people who were just being cautious? I am not trying to make a political or scientific point here, I am legitimately curious.
I thought about my shopping experience after I read a Washington Post piece on plummeting vaccination rates. Here is a taste:
The United States is averaging fewer than 1 million shots per day, a decline of more than two-thirds from the peak of 3.4 million in April, according to The Washington Post's seven-day analysis, even though all adults and children over age 12 are now eligible.
Small armies of health workers and volunteers often outnumber the people showing up to get shots at clinics around the country, from a drive-through site in Chattanooga, Tenn., to a gymnasium in Provo, Utah, or a park in Raleigh, N.C.
The slowdown is national — with every state down at least two-thirds from its peak — and particularly felt across the South and Midwest. Twelve states, including Utah, Oklahoma, Montana, the Dakotas and West Virginia, have seen vaccinations fall below 15 daily shots per 10,000 residents; Alabama had just fourpeople per 10,000 residents get vaccinated last week.
But the picture varies considerably across the country: Thirteen mostly East and West Coast states have already vaccinated 70 percent of adult residents, and another 15 states, plus the District of Columbia, are over 60 percent and will likely reach Biden's goal.
The rest are lagging behind. Tennessee and five other states are at 50 percent or below and vaccinating at such low rates that meeting the president's threshold is very unlikely.
The steep decline began in mid-April, coinciding with federal officials' temporary suspension of the Johnson & Johnson vaccine while they probed rare blood-clotting reactions. That slowdown has continued, with only 2.4 million adults getting their first shot last week. Officials must get a first dose to 4.2 million adults per week to meet Biden's goal of ensuring that 70 percent of adults are at least partially vaccinated by Independence Day.
Read the rest here.
I live in Pennsylvania, a state where 44% of the population is fully vaccinated. This week I will be in Nashville, Tennessee and Providence, Rhode Island. In Tennessee, 34% of the population is fully vaccinated. In Rhode Island, almost 53% of the population is vaccinated.