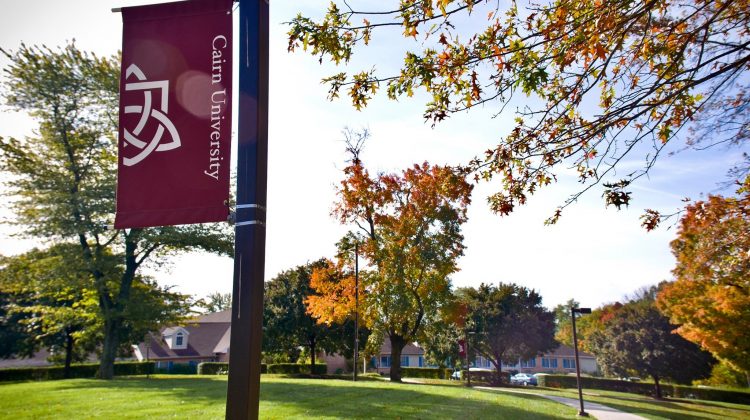 This one hits close to home. As I recently discussed in a few episodes of the A History of Evangelicals and Politics podcast, I am a Cairn University graduate.
Here is Claudia Lauer of the Associated Press:
A small Christian university outside Philadelphia shuttered its highly regarded social work program partly because school officials say the accrediting agency was attempting to impose sexuality and gender values that don't align with the university's religious mission.
According to those officials, the decision by the Cairn University Board of Trustees on May 24 had been under consideration for almost a year because of funding and enrollment concerns. They say the accreditation language was only one factor.
But representatives from the accrediting body – the Council on Social Work Education – said its sexuality and gender language had not changed substantially in a recent draft accreditation, although the language addressing race and inclusion was updated. Council leaders said in a written statement they were concerned Cairn officials had misinterpreted the language, or had based the closure decision on a growing tide of conservative voices opposed to teaching theories reframing the history of race and racism.
The group's response took issue with Cairn President Todd Williams' statements alleging the council was trying to force programs to teach "a set of critical theory and intersectionality assumptions and values inconsistent with our biblical view of humanity, human nature, and the world."
Cairn's mission is to "educate students to serve Christ in the church, society, and the world as biblically minded, well-educated, and professionally competent men and women of character," according to its website. The university in Langhorne, about 25 miles (40 kilometers) northeast of Philadelphia, has about 1,500 students.
The Council called Williams' statements about the language "false" and noted the draft highlighted the importance of equity and inclusion in the forming of someone's identity.
Williams rejected the idea that the closing was based on the guidelines for race, saying racism and discrimination are inconsistent with his and the greater university's faith.
"It is unfortunate that that was put out there that way because it is absolutely not who we are," Williams said.
"We identify as an evangelical institution, and we have standards of conduct that are based upon our beliefs. That is part of our understanding of our own faith but also on religious liberty. We don't believe that it's right to be engaged or to be involved in anything that is hateful or hurtful toward that (LGBTQ) community, or in any discrimination. But, we are a religious institution," he said.
Read the rest here. The article includes several testimonies from students in Cairn's social work program.

Though Cairn was born out of the fundamentalist movement (when I attended it was called Philadelphia College of Bible and taught dispensational theology of the Scofield Bible variety), I have never known it to be a culture war institution. For example, historian Jonathan Zimmerman of the University of Pennsylvania recently wrote this piece about a collaborative venture with Cairn.