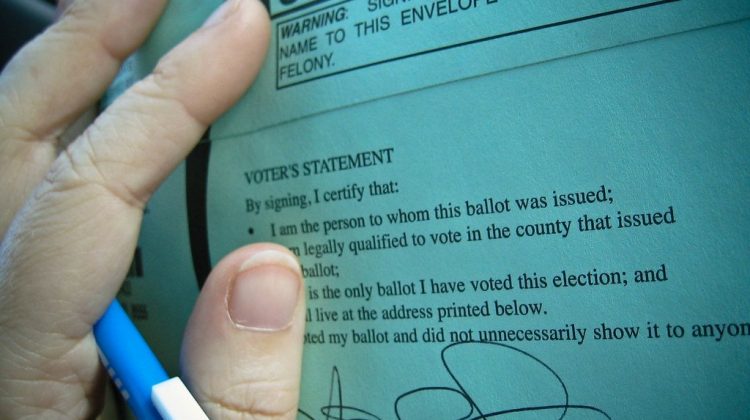 According to Timothy Noah at The New Republic, the GOP obsession with restricting mail-in balloting "will likely harm Republican candidates more than Democratic ones." Here is a taste of his recent piece:
Before I dig into these numbers, let me remind you that America is a gerontocracy. The president, Joe Biden, is, at 78, the oldest we've ever had. The average ages in Congress are 64.3 (Senate) and 58.4 (House). These averages exceed those in the last three Congresses, and according to The Washington Post, our current Senate is the oldest in history. There are a variety of reasons why our country's leaders are old, but a key reason, as I've explained elsewhere, is that the electorate is disproportionately elderly (voters age 65 and older accounted for 22 percent of the electorate in 2020). The Baby Boom is entering old age, and older people are the likeliest age group to vote.
That Biden is a Democrat demonstrates that old voters don't always vote for the oldest candidate. Old people do, however, tend to vote Republican. In 2020, the only two age groups that Trump won, according to exit polls, were those aged 65 and older and those aged 50 to 64; younger voters had no use for Trump. That made it extremely important for Trump to maximize his geriatric advantage. But by disparaging mail-in balloting, Trump dumped all over the voting method used in 2020 by nearly 54 percent of voters aged 65 and older, according to census data. Over-65s were the only age group to cast the majority of its votes by mail. (The other age groups cast only 39 or 40 percent of their votes by mail.)
In addition to being very old, people who vote Republican are very white. In 2020, Trump won the white vote 58–41 percent, while losing the Black vote 87–12 percent. But a much higher proportion of white people voted by mail (about 43 percent) than Black people (about 35 percent).
Rich people tend to vote Republican. In 2020, Trump won voters who earn $100,000, by 54–42 percent. But according to the census data, as voters move up the income scale, they become more likely to vote by mail, not less. Among people making $150,000 and over, almost 48 percent voted by mail—more than any other income group.
It's doubtful that the Republican legislators and governors pushing restrictions on vote by mail are completely unaware that they're discouraging key Republican constituencies from voting at all. It doesn't matter. At the moment, the GOP's overriding imperative is to appease and flatter Trump by yielding to his partisan fixations, never mind their ineptitude. Amid this plague of troubling voter disenfranchisement bills, there's a ray of hope in that.
Read the entire piece here.