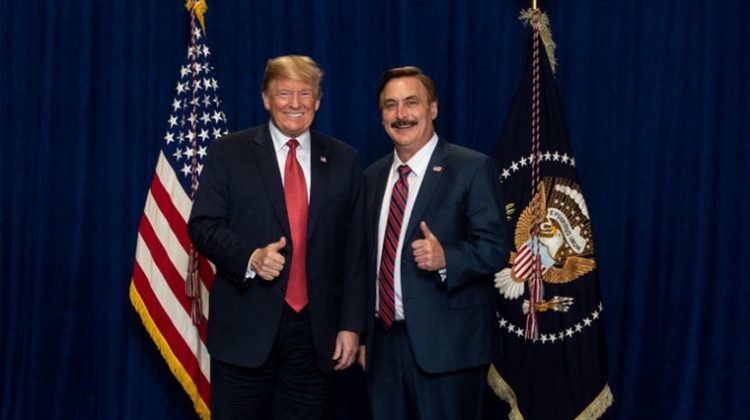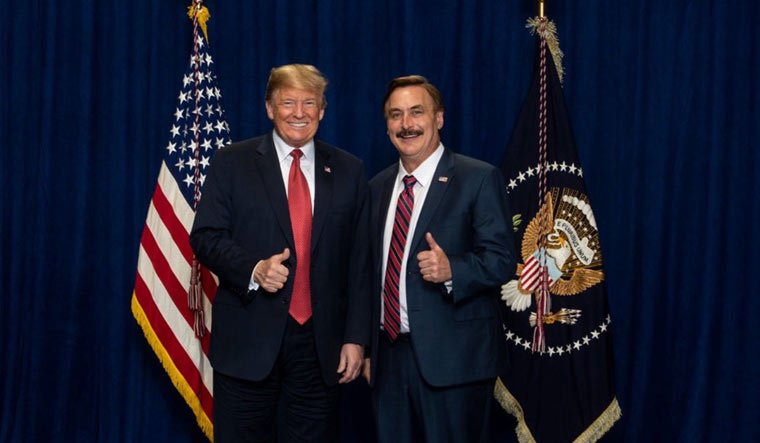 Is the "MyPillow Guy" now calling the shots?
Here is Charlie Cooke at The National Review:
Two days ago, the New York Times's Maggie Haberman reported that Donald Trump "has been telling a number of people he's in contact with that he expects he will get reinstated by August." In response, many figures on the right inserted their fingers into their ears and started screaming about fake news.
Instead, they should have listened — because Haberman's reporting was correct. I can attest, from speaking to an array of different sources, that Donald Trump does indeed believe quite genuinely that he — along with former senators David Perdue and Martha McSally — will be "reinstated" to office this summer after "audits" of the 2020 elections in Arizona, Georgia, and a handful of other states have been completed. I can attest, too, that Trump is trying hard to recruit journalists, politicians, and other influential figures to promulgate this belief — not as a fundraising tool or an infantile bit of trolling or a trial balloon, but as a fact.
It will be tempting for weary conservatives to dismiss this information as "old news" or as "an irrelevance." It will be tempting, too, to downplay the enormity of what is being claimed, or to change the subject, or to attack the messengers by implying that they must "hate" Trump and his voters. But such temptations should be assiduously avoided. We are not talking here about a fringe figure within the Republican tent, but about a man who hopes to make support for his outlandish claims "a litmus test of sorts as he decides whom to endorse for state and federal contests in 2022 and 2024." Conservatives understand why it mattered that the press lost its collective mind over Russia after Trump's fair-and-square victory in 2016. They understand why it mattered that Hillary Clinton publicly described Trump as an "illegitimate president" who had "stolen" the election. And they understand why it mattered that Jimmy Carter insisted that Trump had "lost the election" and been "put into office because the Russians interfered." They should understand why this matters, too.
Read the rest here. Jonathan Chait's piece at New York Magazine is also worth reading.
Speaking of the My Pillow guy and Trump's henchman: