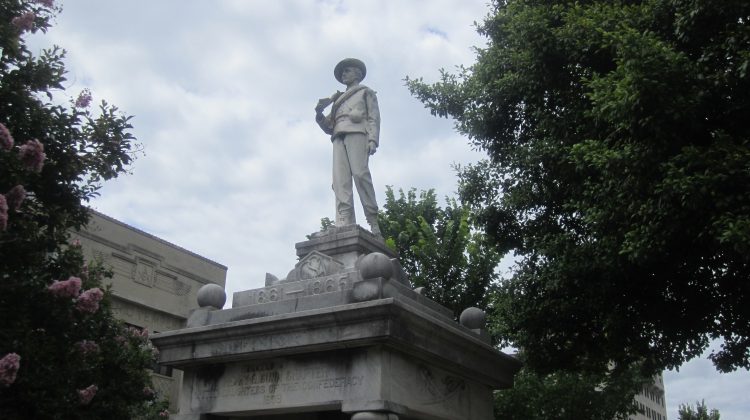 I just ran across Marc Fisher's piece at The Washington Post on a Virginia "Johnny Reb" statue that was removed and taken to a local cemetery. Here is a taste:
"I'm not sure cemeteries get us any closer to a solution" over what to do with discarded, disgraced or disregarded markers of the past, said Ryan Smith, a historian at Virginia Commonwealth University whose book, "Death & Rebirth in a Southern City," details the role Richmond's cemeteries have played throughout generations of struggles over the public memory of the Civil War.
Relocating monuments from the Jim Crow era into cemeteries "seems only to kick the can down the road," Smith said. "It's amazing — a common, ordinary stone statue of a soldier can tap into these big questions of history and social and cultural identity in such a visceral way."
In one community after another, removed monuments reside for now in statuary purgatory. Richmond is storing some statues under tarps at the city's wastewater treatment plant, waiting for a solution.
On the surface, the battles over each statue's fate center on where to plant a stone sculpture. The real conflict, however, is about the tales people's families have told themselves for more than a century, and the picture they want the world to see now.
Read the entire piece here.
Stay tuned. Later this month we will be talking with historian Karen Cox on The Way of Improvement Leads Home Podcast. Cox is the author of No Common Ground: Confederate Monuments and the Ongoing Fight for Racial Justice.