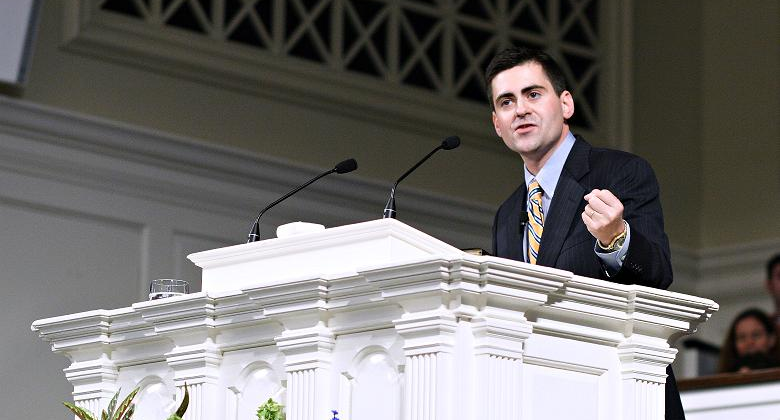 And it has little to do directly with Trump.
Here is Paul O'Donnell and Bob Smietana at Religion News Service:
For years before his resignation last month as president of the Southern Baptist Convention's Ethics and Religious Liberty Commission, the Rev. Russell Moore was considered the denomination's most outspoken "Never Trumper," and when he departed for a job at Christianity Today magazine, it was considered a victory for pro-Trump SBC forces.
But in a letter written more than a year before his resignation, Moore explained his troubles with the SBC's leadership in bitterly frank terms, and Donald Trump hardly made an appearance.
The root of the friction was not his opposition to Trump, Moore said, but the stands Moore had been taking on the SBC's race and sexual abuse issues, which had raised hackles with a "small minority" that Moore does not name but can be identified as key conservatives and members of the denomination's governing Executive Committee.
The more than 4,000-word letter, which was leaked by an ERLC trustee on Saturday (May 29), sheds light on Moore's reasons for resigning his position and outlines the personal pressure Moore had been under from SBC leaders.
"I have been attacked with the most vicious guerilla tactics on such matters and have been told to be quiet about this by others," he wrote.
Moore did not respond to repeated requests for comment on the letter.
Read the rest here.
Read the entire letter here.